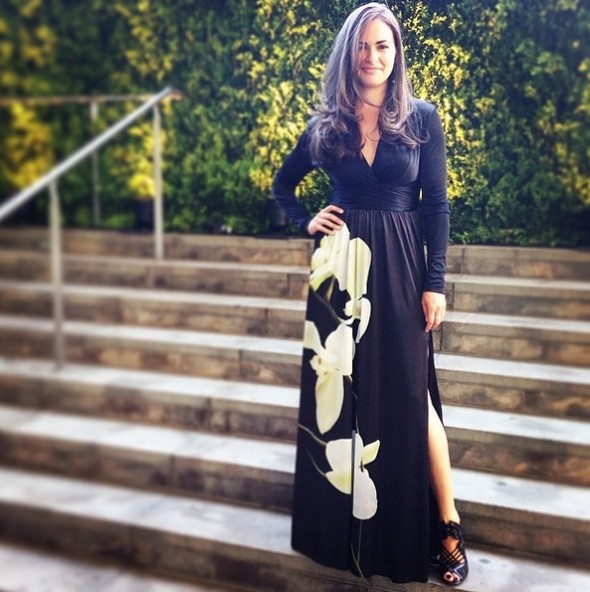 We told you a few weeks ago that Joseph Altuzarra was the latest big name to collaborate with Target (and that us Brits would be able to shop the collection from the comfort of our own homes too!) and now it's time to treat you to a sneak peek at the collection. Call it a Thursday morning treat!
The collection actually debuted at Monday night's CFDA awards if you can believe it, as it was worn by Noria Morales, Target's director of Design Partnerships (above).
You can be forgiven for not spotting it immediately on the red carpet, as anything that wasn't a sheer dress or Blake Lively seemed to go unnoticed. But we are giving it all o0f our attention now, and we are, quite frankly in love.
The dress in question features a daring plunging neckline, a bold orchid print, long sleeves, and  a sexy side slit, and gathers nicely in the middle in order to cinch in the waist and flatter the wearer. Gorgeous!
We think the entire collection is going to be even more popular now that Joseph Altuzarra won the Womenswear Designer of the Year award at the CFDAs too. We can't wait to get our hands on this gorgeous and affordable dress. Bring on the rest of the collection!