Last Updated on 10th June 2014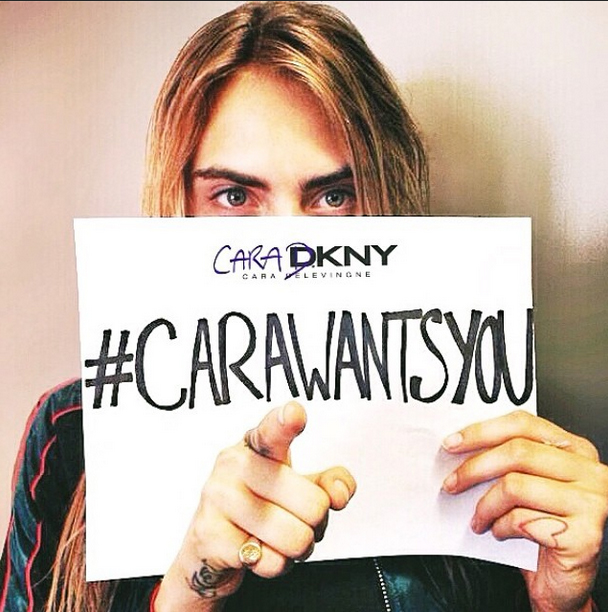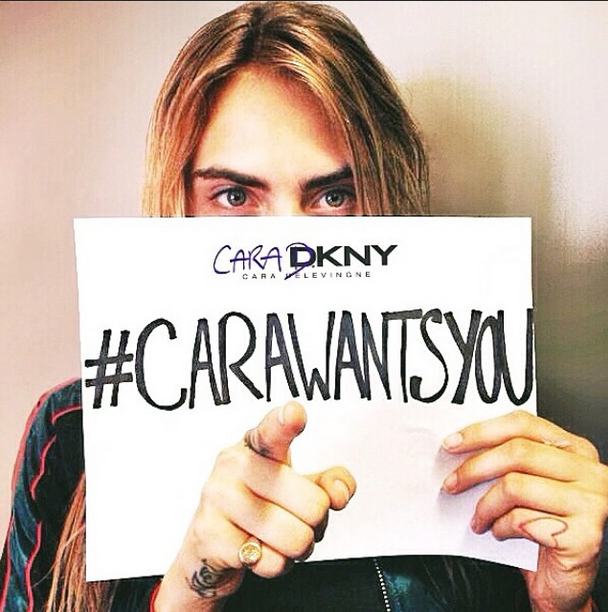 Cara Delevingne is on a roll this morning. Just a few minutes ago we gave you the first look at the Burberry autumn/winter 2014 campaign starring Cara and a host of her other British model friends, but now it's time for some equally exciting news about Cara and a brand across the pond!
Cara will be collaborating with DKNY on a clothing collection! Let's just take a moment to let that sink in…
Ms Delevingne has definitely caught the designing bug; she previously collaborated with Mulberry on a beautiful selection of accessories last season, but this time round it's all about the clothing!
She will be working on a 15-piece clothing collection consisting of everything from leather jackets to sweatsuits and much more in-between, and will reportedly be available for us to buy some time in November.
Obviously Cara will be starring in the promotional ad campaign herself, but if you fancy appearing alongside her, then this is your chance! She is asking all of her Instagram followers to get involved by snapping pic of themselves "looking fresh", with the lucky winners being invited to New York to take part in the pohotoshoot with Cara!
So much exciting information to digest in such a short space of time! We can't wait to see this collection, and are also pretty excited to see the new faces Cara has chosen to model alongside her. Will you be entering?