Last Updated on 17th February 2014
They've teased us with clues and now finally all has been revealed.
Today at Claridges, Mulberry launched their exclusive collaboration with one of our fave models – Cara Delevingne. Within a romantic countryside setting in the Ballroom, Cara made her entrance on a bespoke swing before unveiling the Mulberry Cara Delevingne Bag – a three-in-one style available in three sizes.
The bag is intended to be a multifunctional piece that can transition from the city to the countryside, from the gym to the office, from day to night…..you get the gist. Basically it should appeal to all or as Cara put it,
"My Granny will like this bag. She's one hundred and two years old. My five year old cousin will probably like this bag. He's a boy."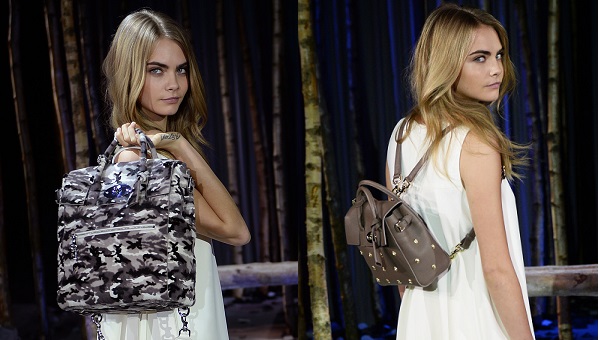 All bags will be stamped with "Made in England" both in honour of Cara's "Made in England" tattoo and all the bags will actually be made in England at Mulberry's Somerset ateliers.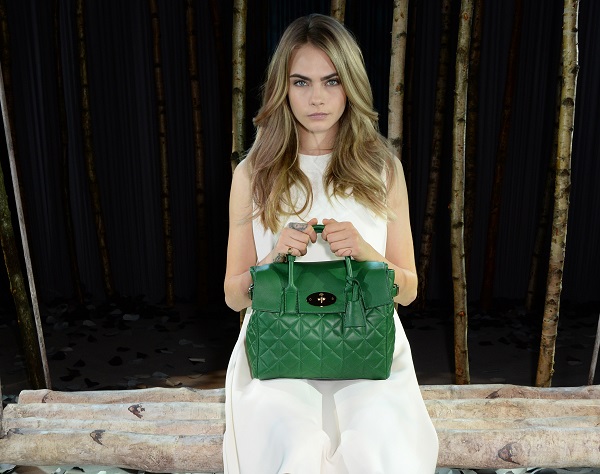 The collection is surely a strategic move to boost trust in Mulberry after it's shares took a plunge amidst reports that the brand wouldn't meet profit expectations.
Well, we think the idea of a multifunctional bag is a clever concept and it doesn't hurt that it's being endorsed by the model of the moment plus it's a beautiful bag making it a great investment seeing as we can carry it everywhere at anytime. Thumbs up all round!
What are your thoughts on the Mulberry Cara Delevingne bag?