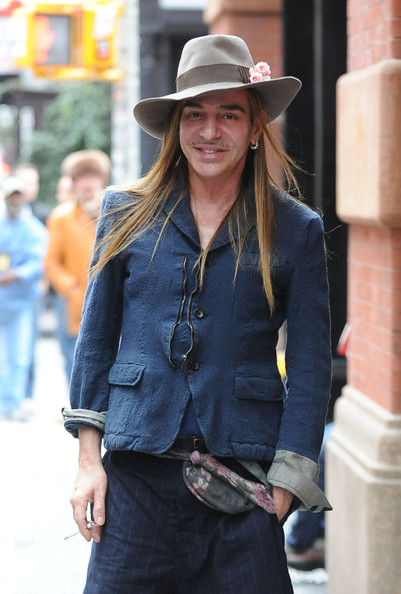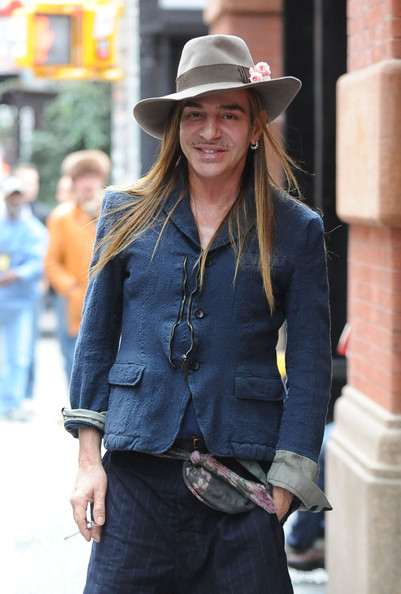 Although John Galliano knows that his infamous anti-Semitic rant will never be forgotten, he has spoken out about wanting to put it all behind him, because there are bigger and better things to come in the future. We haven't seen the best from him yet, and that's possibly one of the most exciting thoughts ever!
"I have yet to produce my best collection," he told French weekly magazine Le Point. "The new Galliano will be bigger and stronger."
Inside the magazine, he also reflects on what happened on the now infamous night of February 24th 2011…
"What happened in the Parisian café La Perle was a defense mechanism," he said.
"I repeated a pattern I had known so well as an adolescent, and I was under an explosive mix of alcohol and drugs. I don't want to make excuses for myself, but I want to explain what addiction can do to a person. I was no longer myself. I felt provoked, and I said the most horrible, the most intolerable, the most terrible thing there is to say."

"I've stopped being the victim. What I did will never fade away, but I regret it."
The interview was reportedly requested by John Galliano himself, as part of his ongoing recovery. He currently sees an addiction specialist three times a week and continues to apologise for those hurtful words whenever and wherever he can.
Although he doesn't discuss his new project with Russian perfumery L'Etoile, he does promise a bigger and better Galliano; sounds pretty exciting so watch this space!