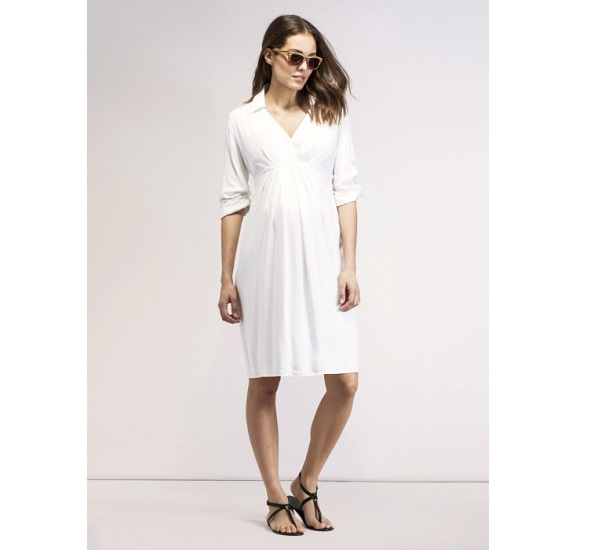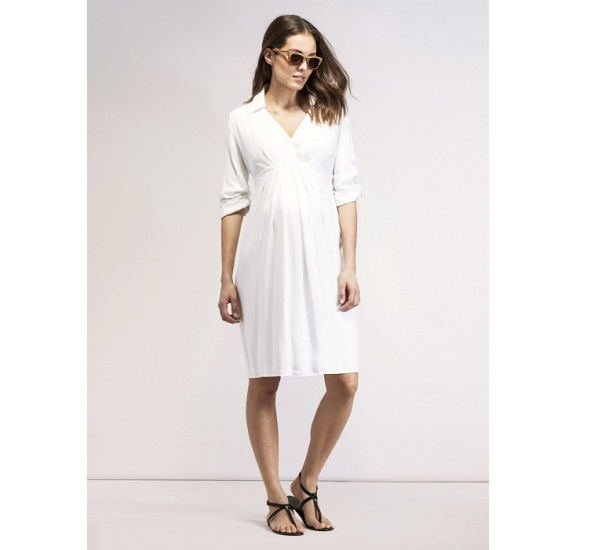 When it comes to maternity clothes, women seem to have two choices: squeeze into regular clothing and play peek-a-boo with their bump or drown in what can only be described as an oversized, shapeless sack.
However, this doesn't have to be the case. Isabella Oliver is revolutionising maternity clothes, swapping frumpy and ill-fitting garments for flattering, fashionable numbers that are sure to turn heads. Here are a few of our favourite items from the collection.
Pianna Maternity Shirt Dress
Staying cool in the summer months can be difficult when you've got a little one on board. The Pianna maternity shirt dress is the perfect option, with the crisp lightweight material ideal for looking effortlessly stylish on warmer days.
Featuring flattering rolled-up sleeves, a structured collar and curve-enhancing belt detailing, the dress is perfect for enhancing the curves of any mother-to-be. Team with a pair of simple gold sandals and classic Ray-Ban wayfarers for the ultimate off-duty look.
Serafina Maternity Dress
If finding everyday clothing for a mum-to-be is difficult, finding work appropriate outfits is even tougher. Thankfully, Isabella Oliver's maternity dress collection does not disappoint, boasting a selection of office-ready options that are pretty and professional — bonus!
Our particular favourite is the Serafina maternity dress. Simple yet stylish, the dress accentuates your figure in all the right places, with a modest V-neck and empire waist with tie detailing. Team with a pair of mid-heel court shoes like these from Barratts for a look that any businesswoman will envy.
Zadie Stretch Maternity Skinny Jeans
Of course, dresses aren't for everybody, but thankfully Isabella Oliver has more to offer than just frocks. While many expectant women wave bye-bye to their skinny jeans at the start of their pregnancy, Isabella Oliver's Zadie stretch maternity skinny jeans suggest otherwise.
Boasting comfort and style, the jeans have a super-soft jersey waist panel. Wear with a pair of statement trainers and cool vest top for a casual ensemble that screams fashionista.
Who said maternity clothing was ugly?