Last Updated on 11th August 2014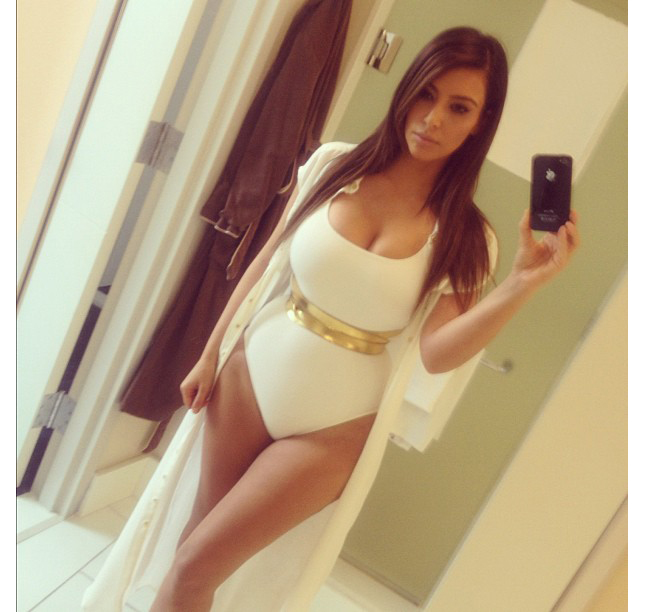 Kim Kardashian – the undisputed unofficial queen of the selfie – is releasing a book devoted to them.
That's right, yummy mummy to adorable baby Nori is releasing a 352 page book of her favourite (and hopefully some unseen) selfies, which goes by the name of Kim Kardashian Selfish. We kind of like it!
Apparently Kim got the idea when she gave hubby Kanye West a book of selfies for Valentine's Day…
"For Valentine's Day, I couldn't think of what to get Kanye," she said on Keeping Up With The Kardashians. "And all guys love it when a girl sends them sexy pics. It ended up turning out so cool that we came up with this idea to do a book, a selfie book."
Well if anyone can do it – Kim can! Anyone remember the calendar she made for ex boyfriend Reggie Bush back in the day?
Kim Kardashian Selfish will be available in April 2015 and will retail for $19.95. We wish it was released later this year as we think it would have made a great Christmas present; then again, this leaves more time to take more selfies so we guess that can only be a good thing!
Do you think Kim's book is a good idea? Will you be purchasing it?