Last Updated on 14th August 2014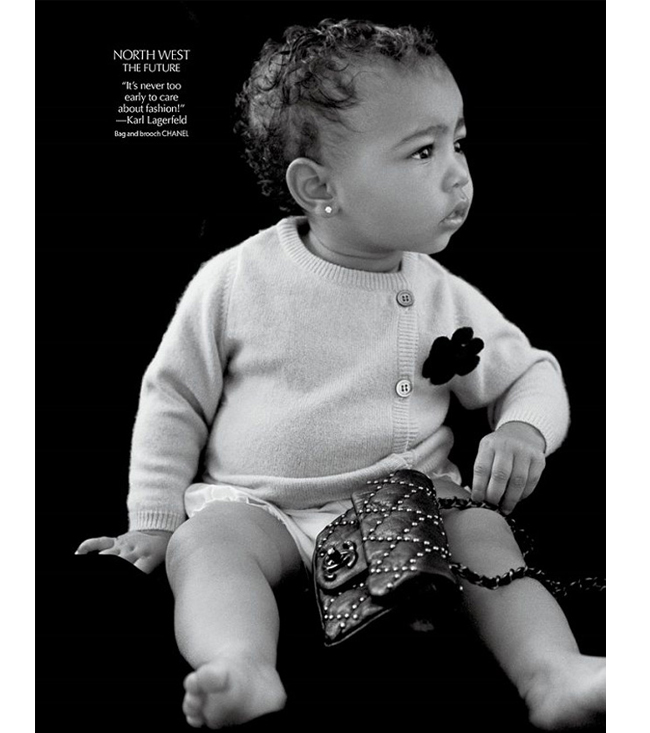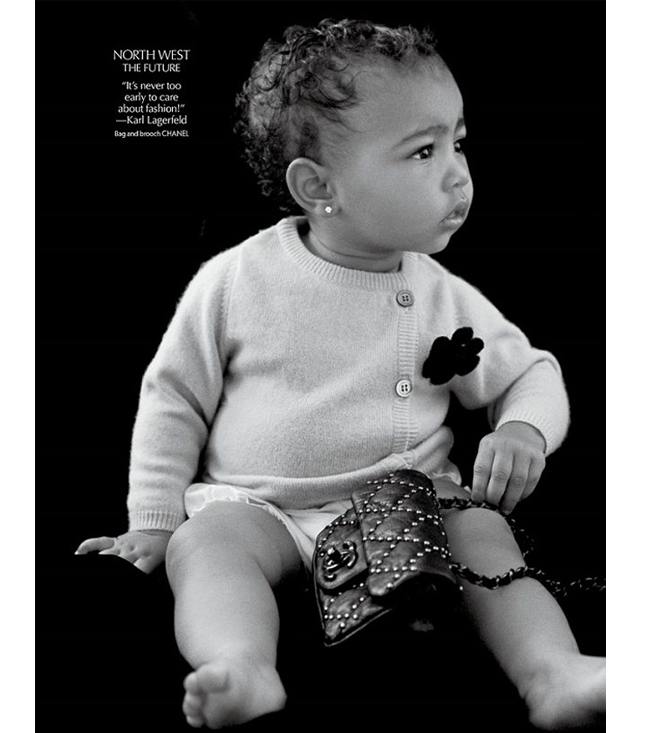 Little North West is only 13 months old, but has probably worn more designer threads than we will in our lifetime. Depressing, but probably true!
Her latest designer ensemble comes courtesy of Karl Lagerfeld and Chanel, although she isn't wearing it while on a stroll with her mummy Kim Kardashian or at home crawling or licking things she isn't supposed to like most 13 month olds, oh no. She's wearing head to toe Chanel for her first solo photoshoot for Carine Roitfeld's CR Fashion Book. 13 months and already a solo fashion spread to her name – that has to be some sort of record even for Hollywood, right?
Gorgeous little North West – or Nori as her parents like to call her – is wearing a stunning Chanel knitted cardigan that we really hope comes in bigger sizes too, and is posing alongside a covetable quilted 5.22 Chanel handbag with the Karl Lagerfeld quote "it's never too early to care about fashion" at the top of the page. She was shot by Michael Avedon for the Legends feature which "celebrates the unconventional side of fashion icon status."
Love or hate the Kardashian klan, there's no denying that North West is one seriously adorable baby who seems to have inherited her mother's love of the camera. And by the looks of it, the camera loves her too!
What do you think of North West's modelling debut?