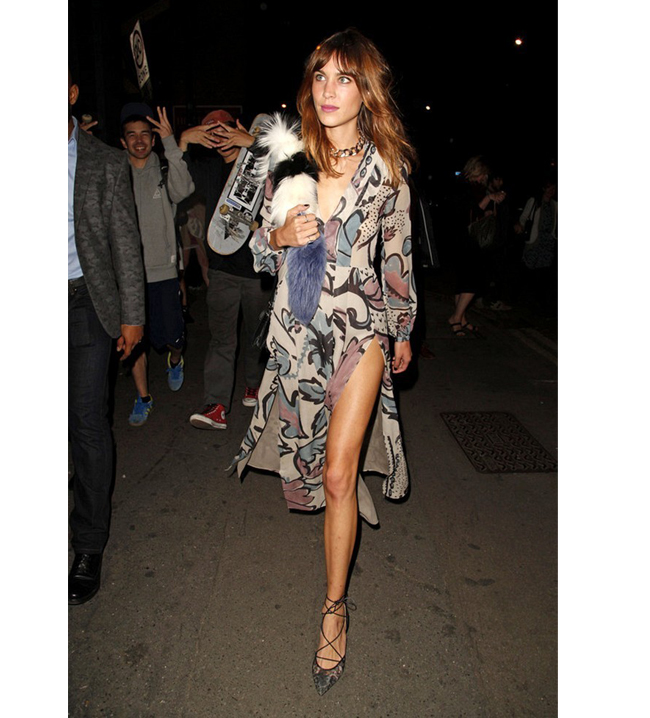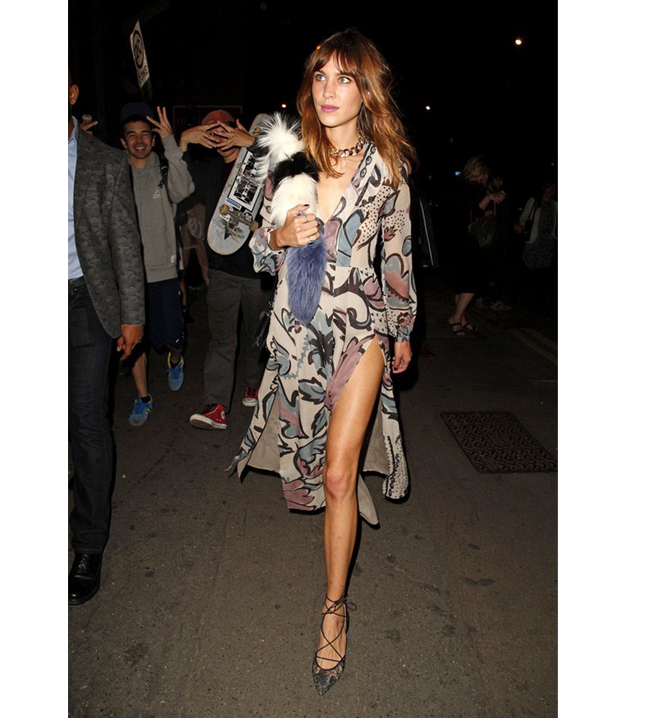 Our invite to Nick Grimshaw's birthday party must have got lost in the post, but despite not being there we know for a fact that two beautiful British things were present. 1.) Alexa Chung and 2.) Burberry.
While we aren't surprised to see Alexa wearing British brand Burberry, we weren't expecting to see her in such a daring, sexy, and dare we say, feminine ensemble; especially for something as casual and personal as a good friend's birthday party. A big red carpet event, sure, but not a night out in London!
Alexa wore a gorgeous silk Georgette dress with a beautiful intricate print from the Burberry Prorsum autumn/winter 2014 collection, which she teamed with Bionda Castana Nicole mid-heels, a gold chain and a matching blue and white fur stole.
We just can't get over the above-the-thigh slit! More feminine sexy looks please, Alexa!