Last Updated on 27th August 2014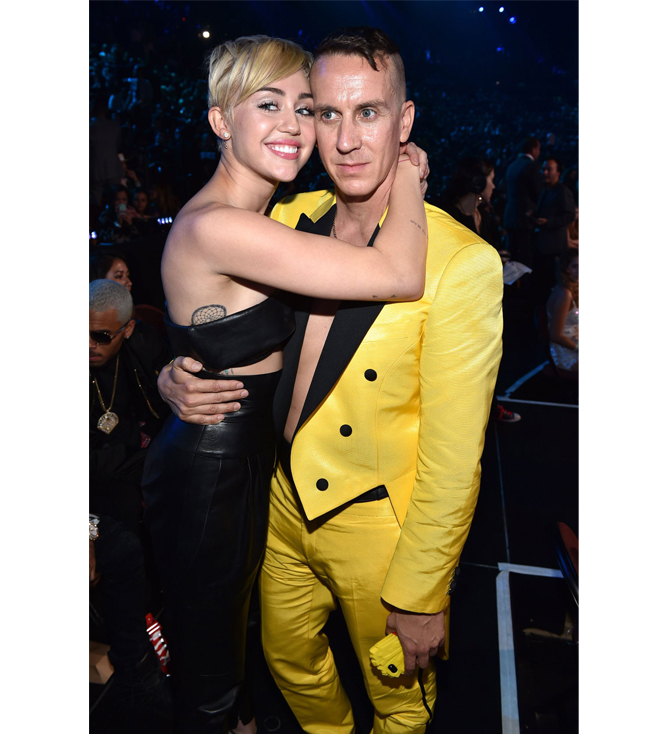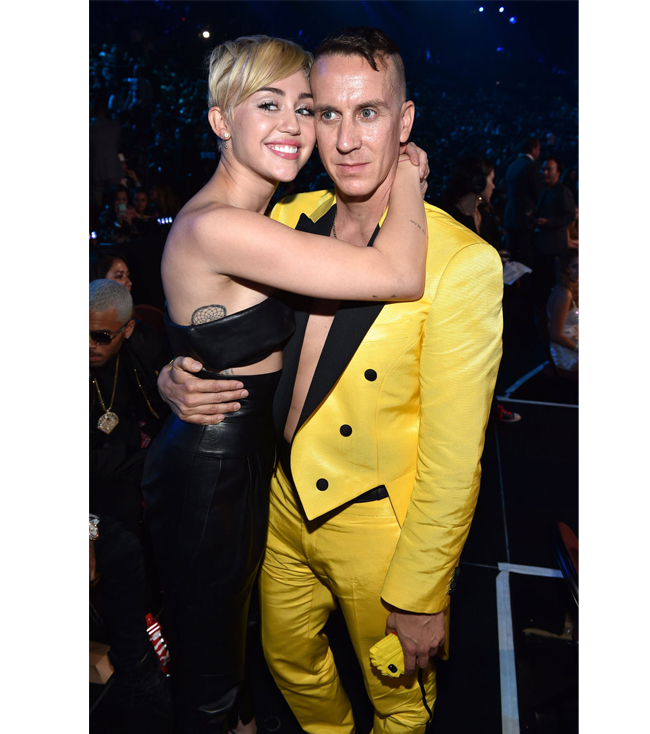 The MTV VMAs taught us a lot of things. It taught us that double denim is just as powerful today as it was back in 2001, and also taught us that there's nothing better than receiving an award from your husband and gorgeous daughter.
The other thing we learned whilst watching the MTV VMAs is that Miley Cyrus and Moschino creative director Jeremy Scott have something very exciting up their sleeves for the designer's forthcoming New York Fashion Week show for his eponymous label next month… but the pair are being quite secretive about it. D'oh!
"Miley and I have something very exciting we're brewing up for the future," he told MTV. "I'm going to let her announce it. You try to bug her when you see her."
Our eyes are firmly peeled on Miley's social media platforms just in case any more clues about the collaboration come out. We predict that it will be loud, bold, and totally outrageous!