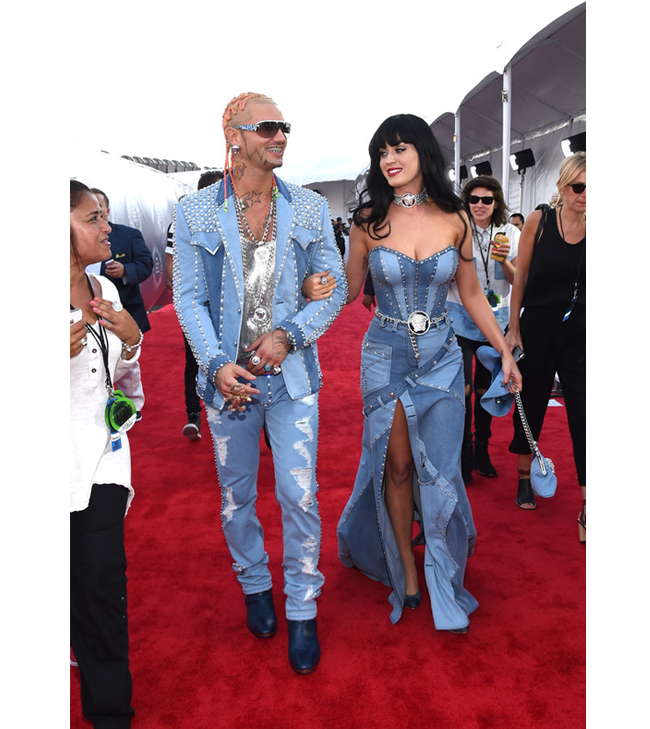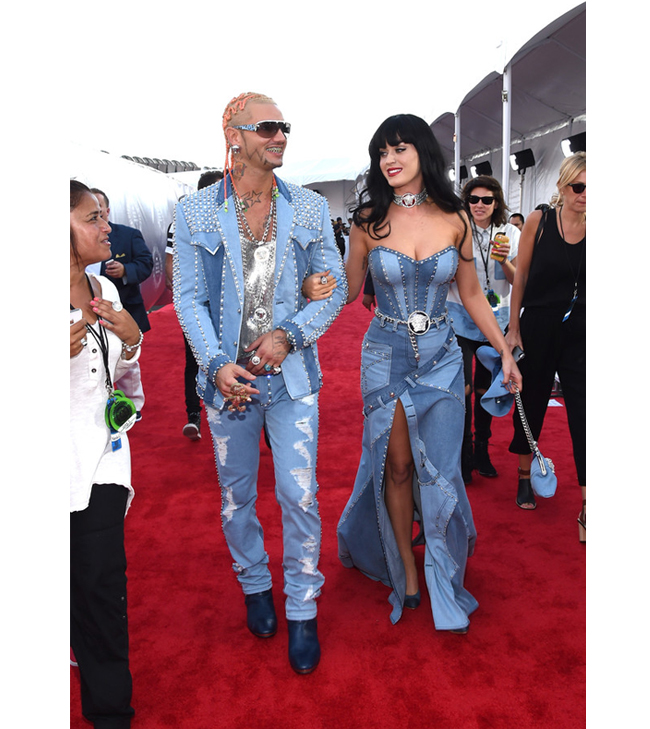 Katy Perry didn't want to go down the ground-breaking/never-before-seen route for her red carpet arrival at the MTV Video Music Awards, oh no.
The singer decided to go down the vintage, red carpet hall of fame route, by paying homage to Britney Spears and Justin Timberlake and that double denim ensemble. Instead of a curly-haired young Justin Timberlake on her arm though, KP walked the red carpet with rapper Riff Raff.
Katy wore a bespoke Versace dress – complete with studs and a sexy high slit – for her modern-day interpretation of the classic Britney look, which she teamed with matching accessories and a denim-clad date. And you know what? We think the pair absolutely nailed the trend! Britney Spears herself thought so too, by Tweeting:
'@katyperry Just when I thought the denim dress had retired….you bring it back! You looked amazing tonight bb ;).'
We bet Katy Perry is pinching herself! Does this mean that double denim is officially cool again? Thoughts below!