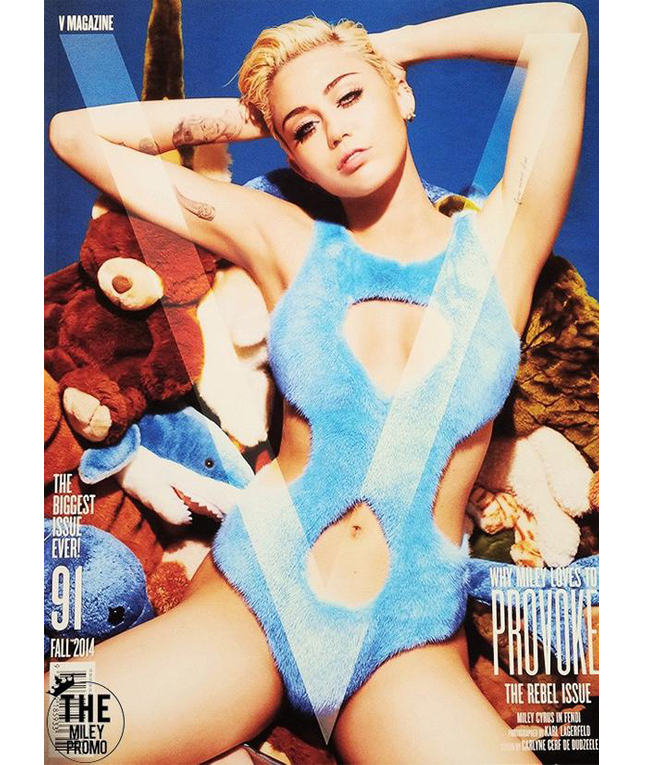 Despite bringing a homeless man as her date to the MTV VMAs and claiming she is ready to retire, it looks like Miley Cyrus has a few more racy and rebellious photoshoots in her yet. And it's a good job, too, seeing as she is fronting V Magazine's 'Rebel' issue.
Miley was shot by the one and only Karl Lagerfeld, and is posing rather provocatively (nothing new there) in a blue furry one-piece by Fendi, with some well-placed and excellently colour-coordinated stuffed animals in the background.
The issue doesn't come out 'til next month – September 10th to be exact – so make sure you write a note in your diaries to remember to pick it up. We doubt you're going to want to miss it if the cover image is anything to go by.