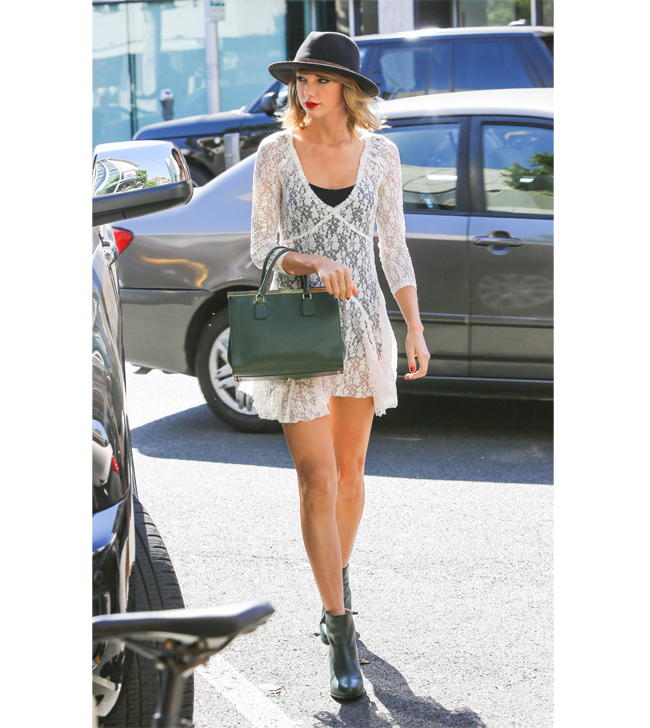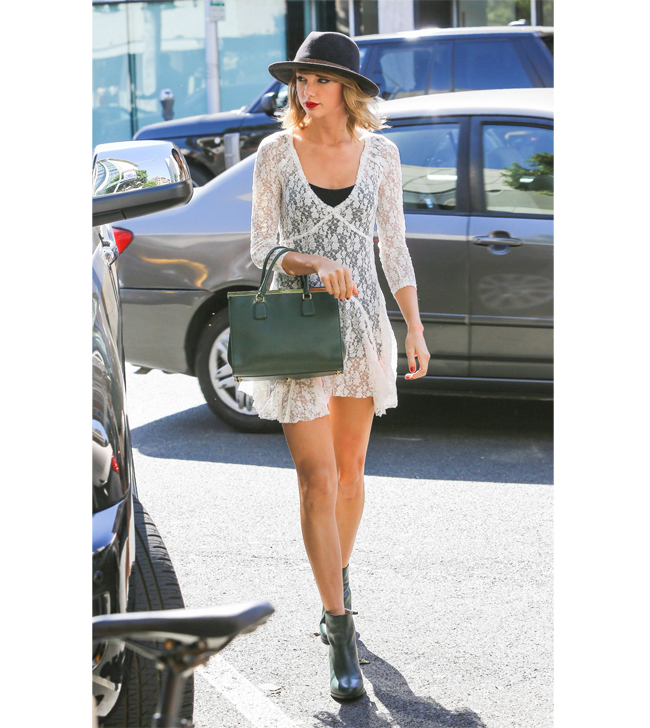 Once again, through no fault of our own, we find ourselves lusting after another Taylor Swift outfit. How she manages to pull off sartorially perfect head to toe looks when she's just going about her daily business is a little beyond us.
The songstress wowed us with her street style look when she was out and about in Beverly Hills in California, wearing an effortless see-through lace dress (with a black vest underneath to cover her modesty, obviously), black ankle boots and matching black hat, and the bag that's permanently on our lust list, the Dolce and Gabbana Sofia tote.
We bow down to Taylor, 2014's undisputed queen of street style!
(We know we have a few months to go, but we're pretty confident that our opinion isn't going to change!)