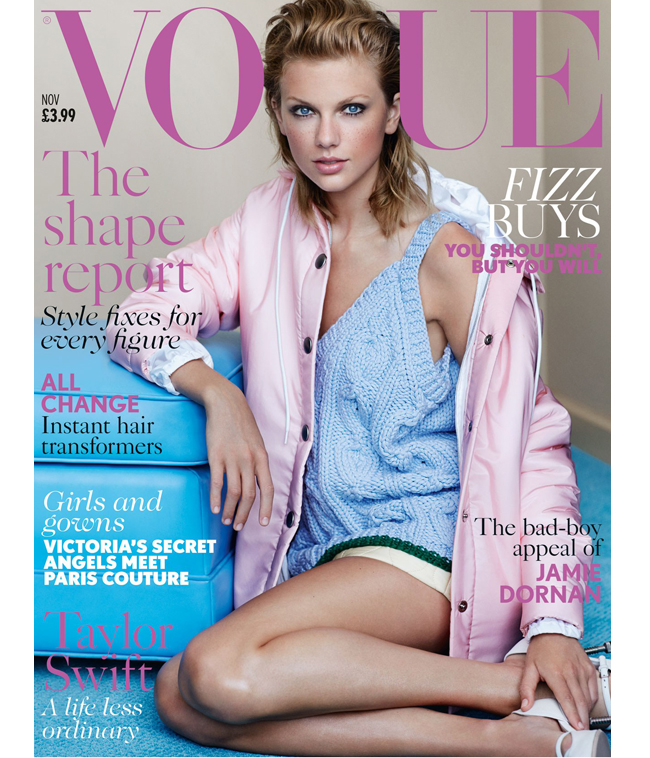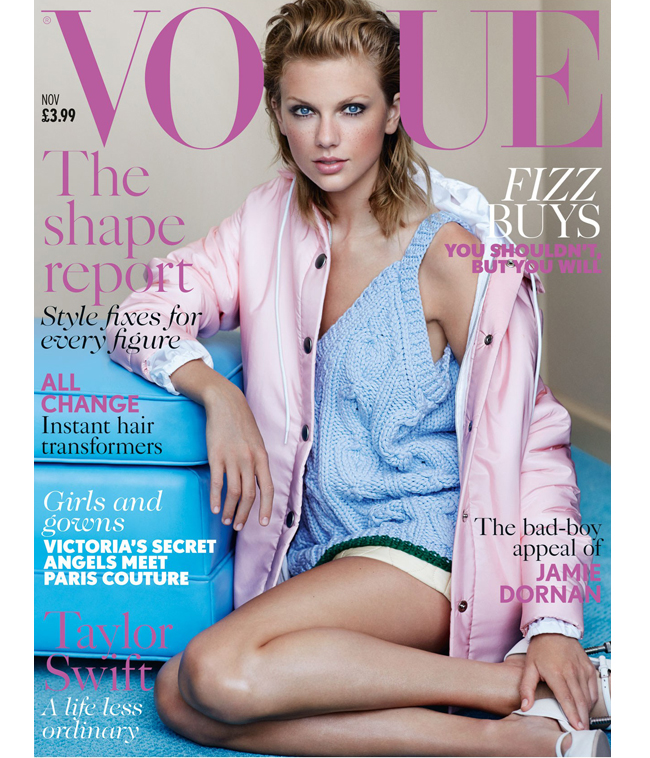 We've been drooling over her impeccable and unrivalled street style for months, so we couldn't be happier to find out that Taylor Swift has secured her first ever British Vogue cover for the month of November! We knew it would only be a matter of time – congrats, Taylor!
Inside the mag, you'll find the country music star posing in some gorgeous outfits in pics taken by Mr Mario Testino, and opening up about hew new album, growing up, and of course, dating…
"Dating or finding someone is the last thing on my mind, because I can't picture how it could work with the way my life is," she said. "I don't know how a guy is supposed to walk next to his girlfriend when there are 20 men with cameras, and he can't protect his girlfriend because that's the life she chose.
"I just don't see how it could work, so I don't think about it, and I kind of run from it when it presents itself. They think that they would want to get to know me, and maybe date me, but I don't think they want what comes with it."
Aww, we're confident you will find the right man sooner or later, Tay! You can get your hands on the digital copy of British Vogue's November issue on Friday, but you'll have to wait until Monday October 6th to get the hard copy.