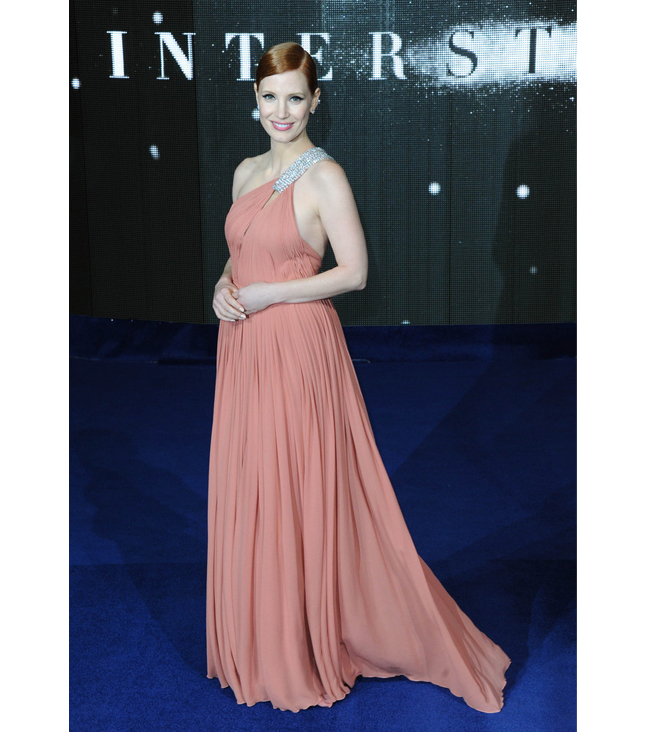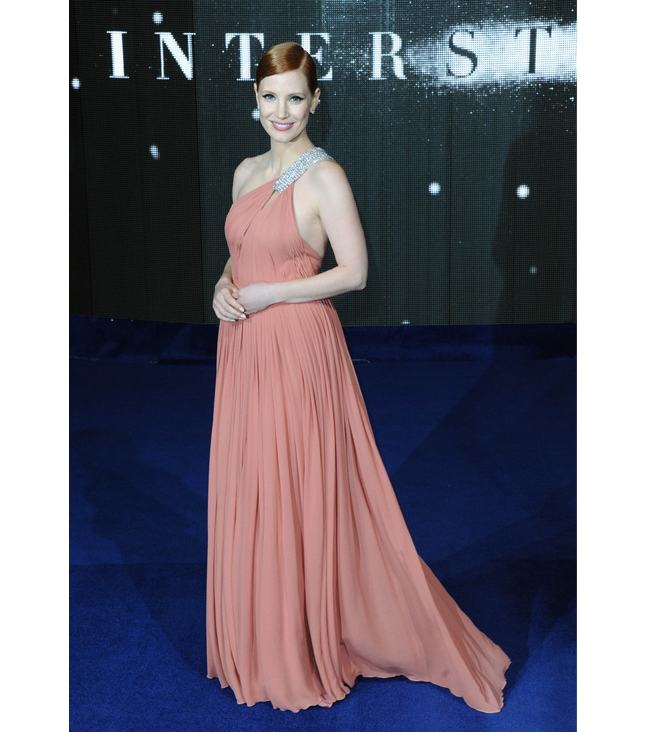 Although some of the biggest A-listers from Lea Michele to Gwyneth Paltrow were over in LA for the 2014 amfAR LA Inspiration Gala, it was London which actually had the best-dressed woman of the night.
Jessica Chastain, ie she who seldom fails to impress on a big red carpet, once again wowed the crowd as she arrived at the Interstellar premiere at the Odeon cinema in Leicester Square, looking like a true Princess.
All eyes were on Jessica (sorry Anne Hathaway!) as she turned up in a stunning Saint Laurent Paris pink gown, with subtle cut-out detailing at the front and a super-sparkly crystal shoulder strap.
The gown itself is exquisite, but Jessica's hair colour, skin tone, and general presence on the red carpet made it an overall look to die for.
Full of grace and elegance, Jessica owned the red carpet. An Oscar-worthy look without a doubt!