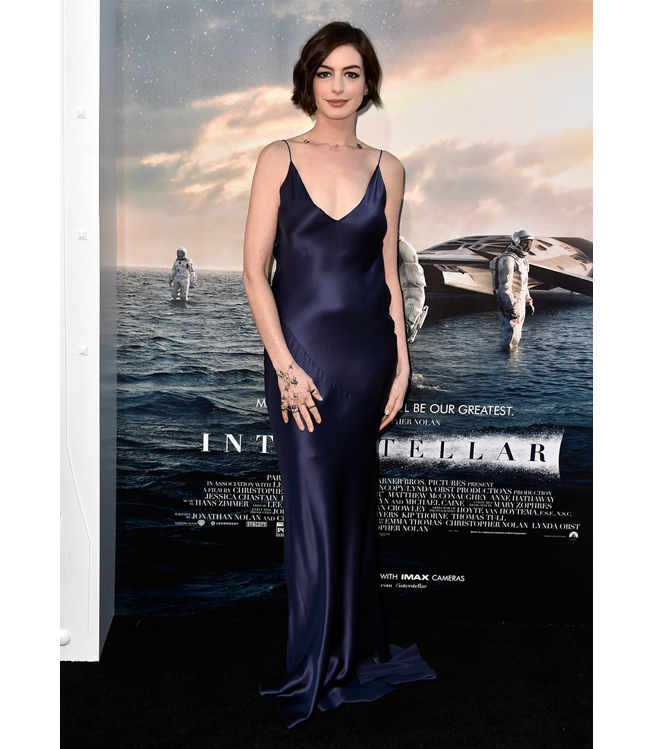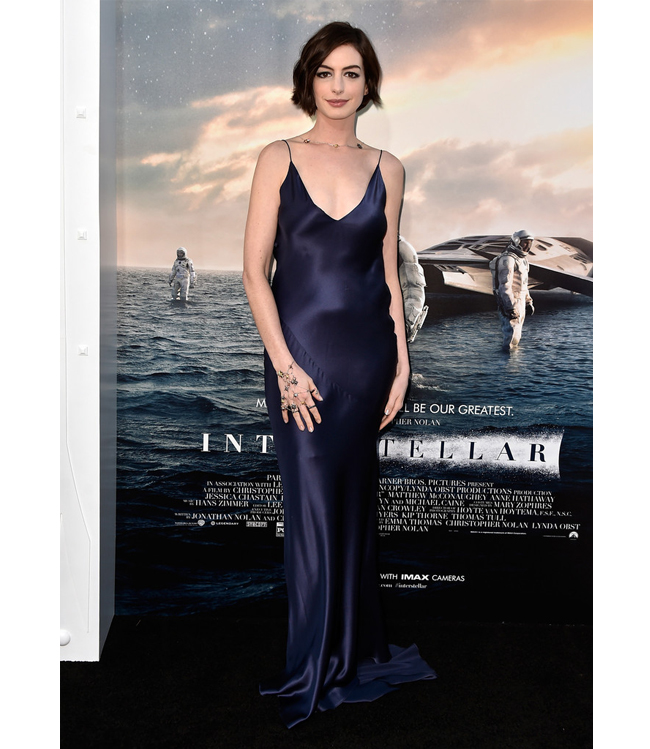 After taking a bit of a break from the camera, we can confirm that Anne Hathaway is well and truly back!
The Oscar-winning actress has been on not one but two fashion glossy covers this month, and now it's time for her to make her highly anticipated return to the red carpet too.
Anne Hathaway took the red carpet by storm last night, as she looked the epitome of elegant sophistication at the LA premiere of her new film, Interstellar.
She stunned in a midnight blue Richard Nicoll dress fresh from the designer's spring/summer 2015 collection, and teamed it with bedazzling James Banks Designs jewellery which contributed to the overall Hollywood glamour of the look. We can't fault a single thing!
We love how she styled her hair which is growing out rather nicely, and her make-up (which we also haven't got a single bad word to say about) complemented the midnight hue of her dress perfectly.
Red carpet perfection!