Last Updated on 9th January 2015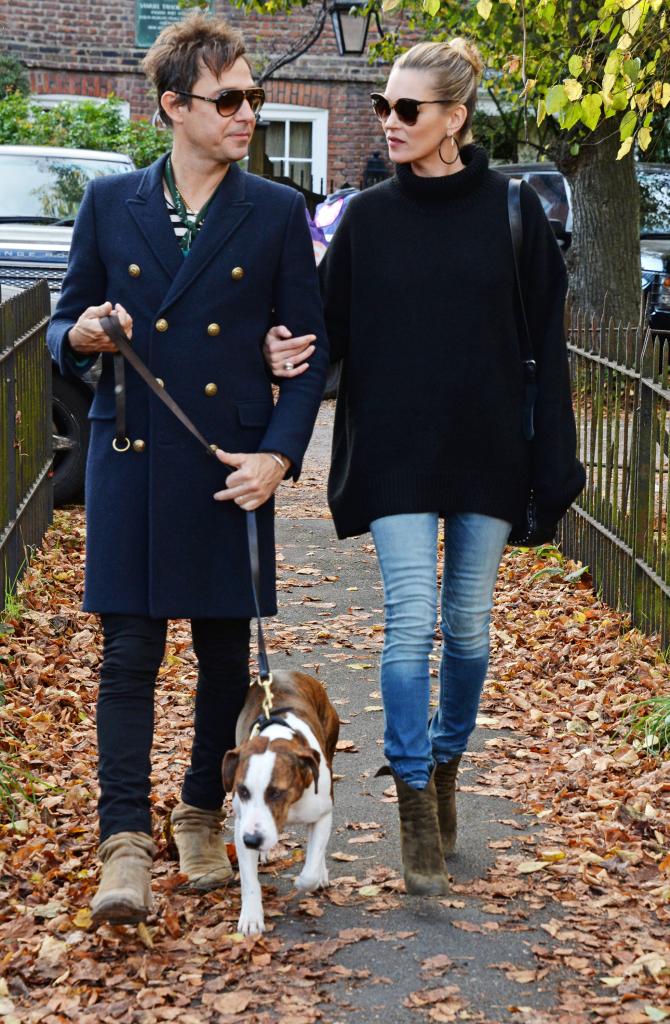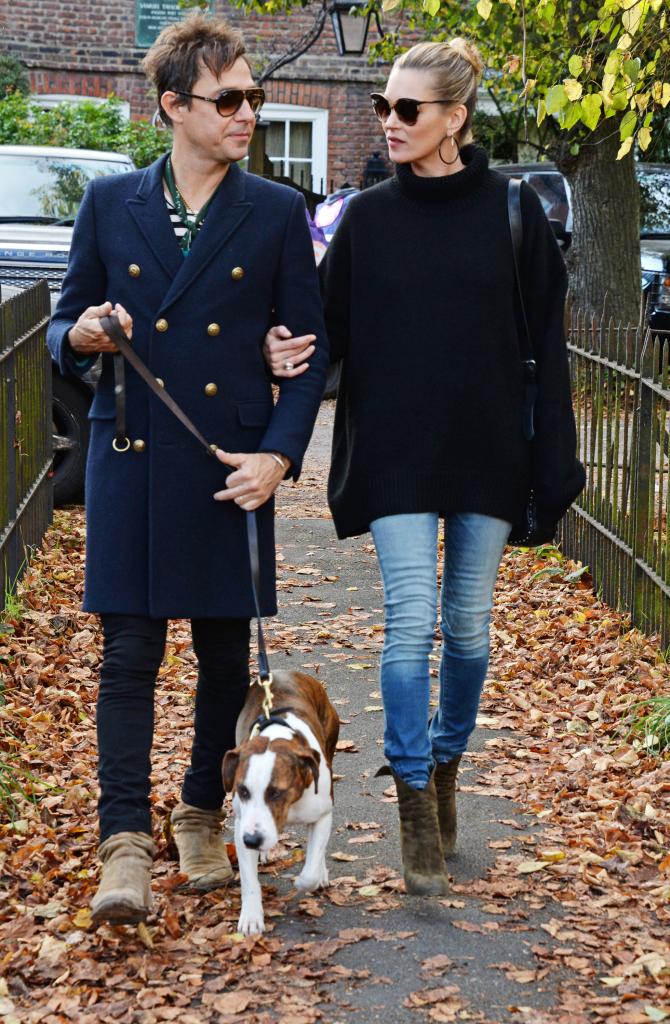 Oh, what we wouldn't give to be Kate Moss for a day, if only just to have access to her wardrobe. Wouldn't that be heaven? It's an undisputed fact that Kate's sense of style can't be matched and once more her effortless-chic strikes again. Spotted out and about walking her dog with hubby Jamie Hince, Kate looked nothing short of fabulous in this causal winter outfit.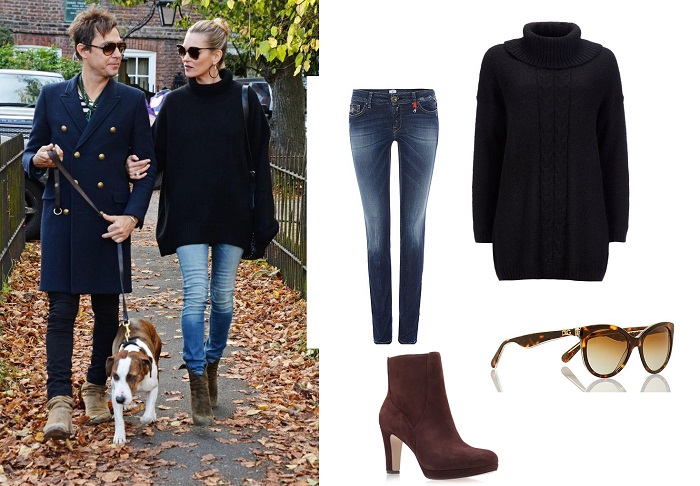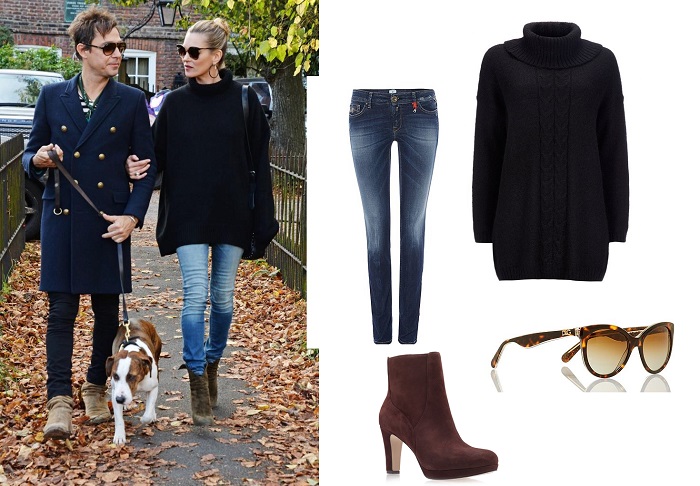 Get Kate's looks with these staple skinny jeans by Replay, this oversized black polo neck jumper, these Nine West brown ankle boots and these hot D&G sunglasses. It's a perfect outfit for the weekend!