Last Updated on 15th February 2017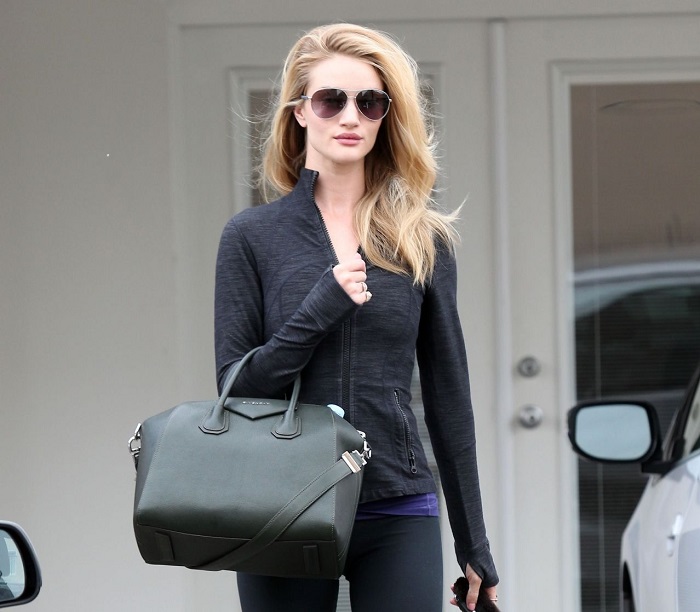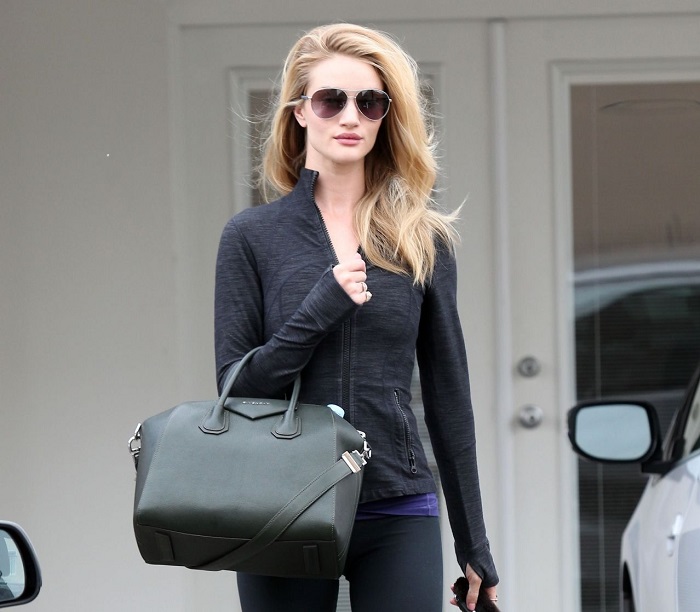 Glamorous supermodels earn their reputation from looking fabulous in every respect – hair, fashion and makeup. However, there's no need to spend a fortune on stylists, designer wear or makeup artists to adopt supermodel style if you know the tricks of the trade. Instead, pay attention to some of the key principles and be clever with your cash to make the most of your personal supermodel status. Here are a few ideas to help you get started:
Your crowning glory
Unless they're getting ready for the runway, supermodels tend to make sure their hair is styled quite naturally and is always clean and shiny. Whether your hair is long or short you can use inexpensive shine drops to bring out the colour and make it look extra smooth and glossy – simply add a few drops and work them through your hair, starting at the ends and moving towards your scalp before blow-drying. Use on frizzy locks as long as you're careful about the area around your hairline, as adding too much will make your hair look greasy. There are many different brands, including some containing organic products only, so you may want to shop around to find one that suits you best.
Your wardrobe
Supermodels don't only wear designer garments, and certainly not all the time. Instead, they have developed the knack of combining stylish items from high street as well as designer stores in unique ways. To make this work you should aim to include one or two "statement" pieces in your wardrobe – these might be a designer bag, a scarf, a pair of shoes, a belt or a top, for example. This means you can dress up the clothes you buy from a great-value online portal, such as for-sale.co.uk, with a little touch of designer class. Shop sites like Windsor for copycat designer looks and on-trend pieces to complement your statement piece investments, and click here to find the latest promo codes to save even more on these looks. Remember that high street brands often mimic the latest runway styles, and if a celebrity or supermodel is seen wearing an item, it often becomes a must-have part of every fashionista's wardrobe. For example, last year Australian supermodel Miranda Kerr launched the spring range of a well-known high street brand, instantly catapulting many budget-friendly items into the designer frame.
Looking the part
When it comes to having great-looking skin, many supermodels advocate starting on the inside. Karolina Kurkova drinks at least a litre of water every day plus several cups of peppermint tea and firmly believes this contributes to the wonderfully smooth texture of her glowing skin. She also eschews foundation in favour of using a variety of shades of concealer only where needed. The lightest shade is for under-eye use and the darkest is for forehead and cheeks. Cheeks can also benefit from a touch of highlighter on top of the bones and a very light dusting of blusher underneath.
Obviously, there are many skincare products on the market to help you cleanse, tone, moisturise or exfoliate. American website WebMD advises readers to use white petroleum jelly on rougher areas, such as elbows, heels and knees – it's very effective and cheaper than expensive creams and lotions. Dermatologist Heidi Waldorf also advises using Vaseline on hands and feet, and then covering them with cotton gloves or socks, respectively, for a really effective soft skin makeover.
Creating a fragrance family
This is something that chic French supermodels, such as Morgane Dubled from Nice, are very keen on and something that, over a period of time, you can build up. Instead of deciding you have a "favourite" perfume, and replacing it each time with the same thing, try wearing something light and refreshing in the morning to help you rejuvenate your body and then switch to a slightly more weighty scent during the afternoon, saving your most seductive perfumes for those special evenings out. Jean Patou, the fashion designer, has dubbed this "invisible couture" and he may well be right.
Putting it all together
In terms of buying designer items, start as you mean to go on and buy the best fitting bra you can find and a quality, classic bag in a versatile colour. Opt for an ivory or white shirt or blouse, one or two high quality T-shirts and a couple of sweaters in neutral colours, either crew neck or V-neck. By the way, the ubiquitous "little black dress" can also be any other colour, depending on your complexion, as long as it is plain and not patterned. Designer jeans, black pumps and a good coat of your choosing and you're there. Focus on your core wardrobe pieces, then build the rest of your wardrobe around that with fun, colourful, modern and less expensive items.
With your super soft skin, shiny hair, glossy nails (of course) and chic wardrobe you're good to go as a supermodel lookalike.