Last Updated on 4th February 2016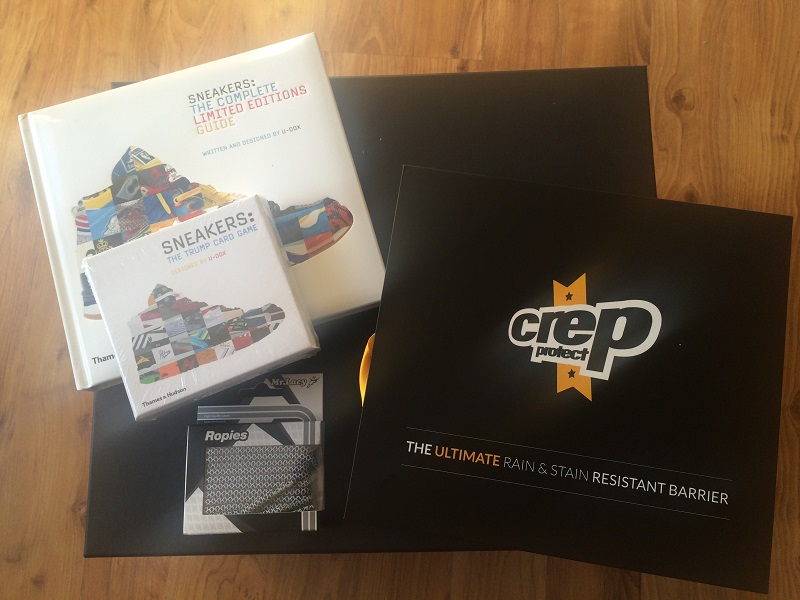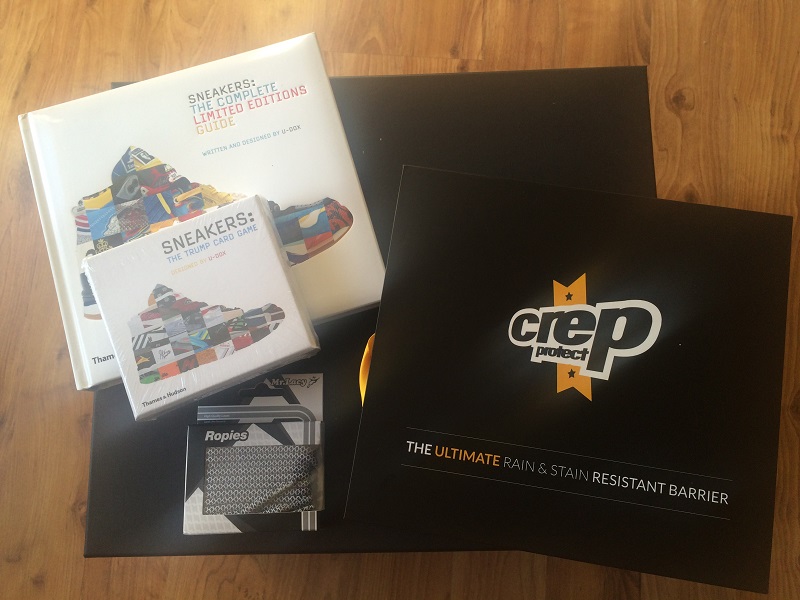 We all have that one friend, whose sneaker collection is worth the average annual salary and more. Dubbed a "Sneakerhead", they're completely obsessed with trainers in all styles and in true "sneaker lover" fashion , they not only take extra loving care of each and every sneaker they own but keep every single shoe box too.
For this friend we highly recommend JD Sport's King of Trainers gift box as the ultimate Christmas present.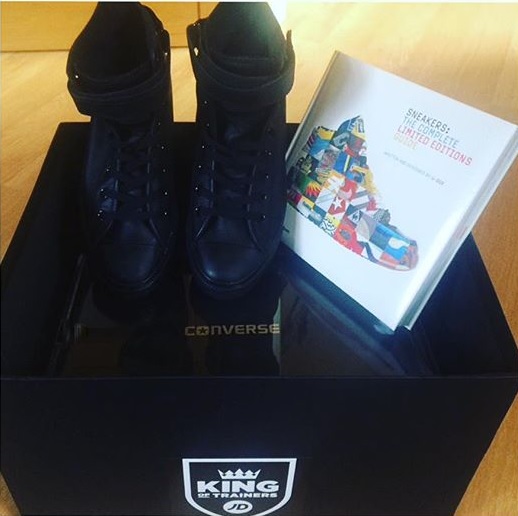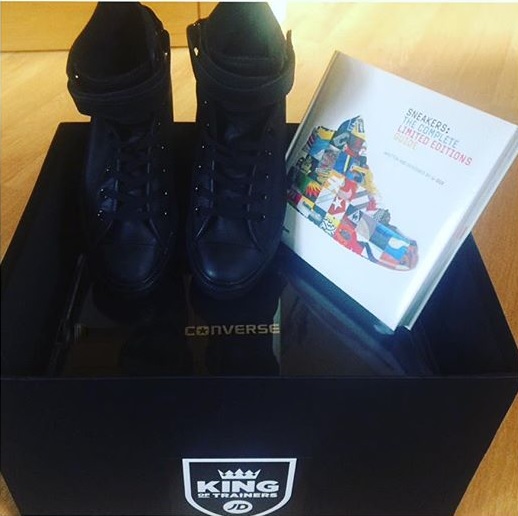 It really is the perfect gift for sneaker lovers everywhere, we should know as thanks to the lovely folks at JD Sports, we received a gift box and fell in love with it at first sight. Our chosen trainers were a pair of Converse All Star Hi Leather Sneakers, which we're completely attached to.
The big black gift box includes other goodies too – a Limited Edition Guide to Sneakers and Top Trump cards designed by U-Dox, a Crep Protect kit, shoehorn and Ropies laces. Best of all the chosen trainers are enclosed in a sleek translucent shoe box, which will be most appreciated by those that do like to keep their shoe boxes. The gift box really made our day. Definitely a thumbs up from us here at MFL.