With National Vegetarian Week starting today, we thought we'd highlight some tasty vegetarian recipes. If you're embarking on a week of no meat or just want to sample some new meal ideas, here's four fab meat-free dishes courtesy of the Merchant Gourmet to give a go.
No Meat Chestnut "Meatballs" with Garlic, Parsley and Tomato Sauce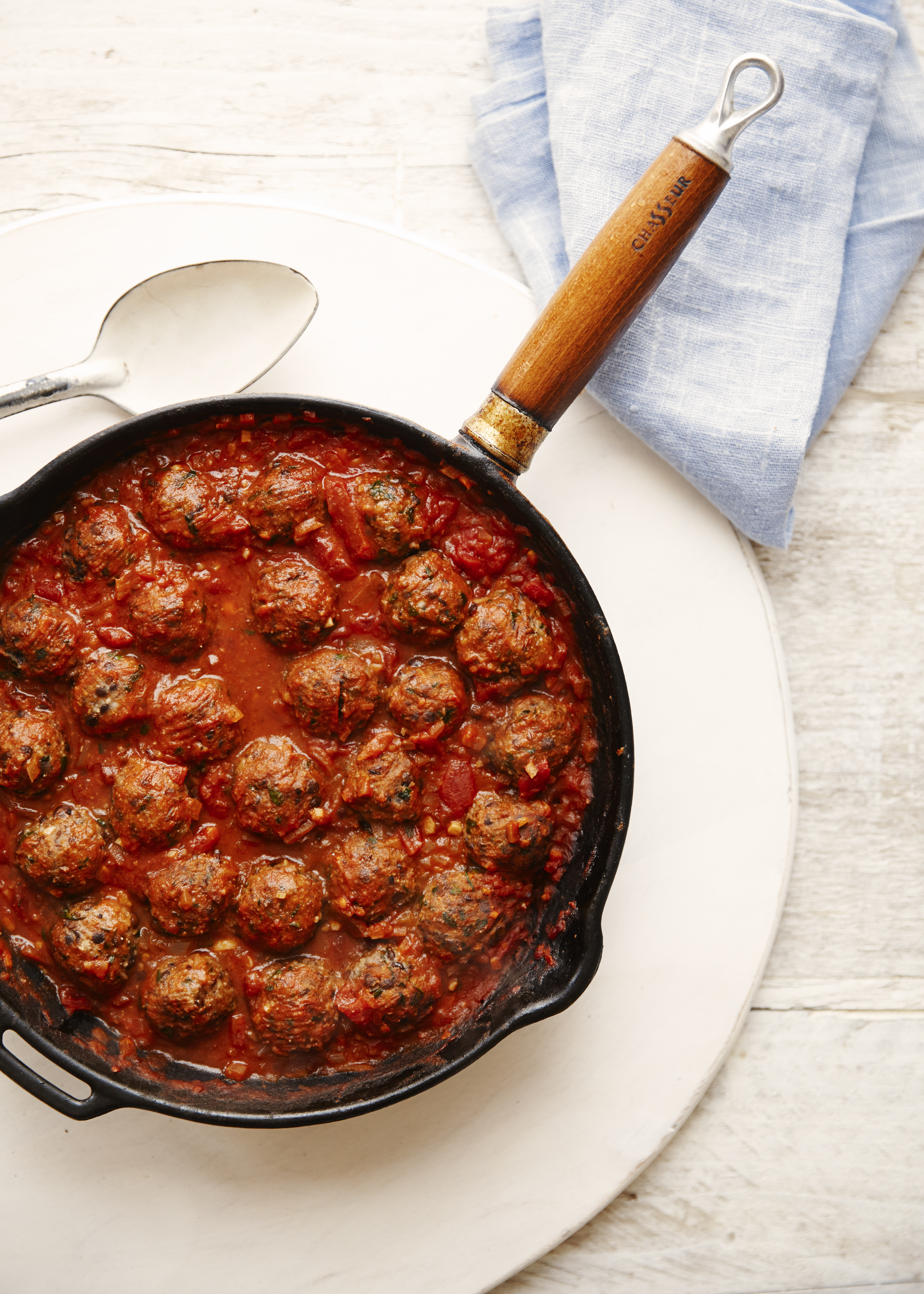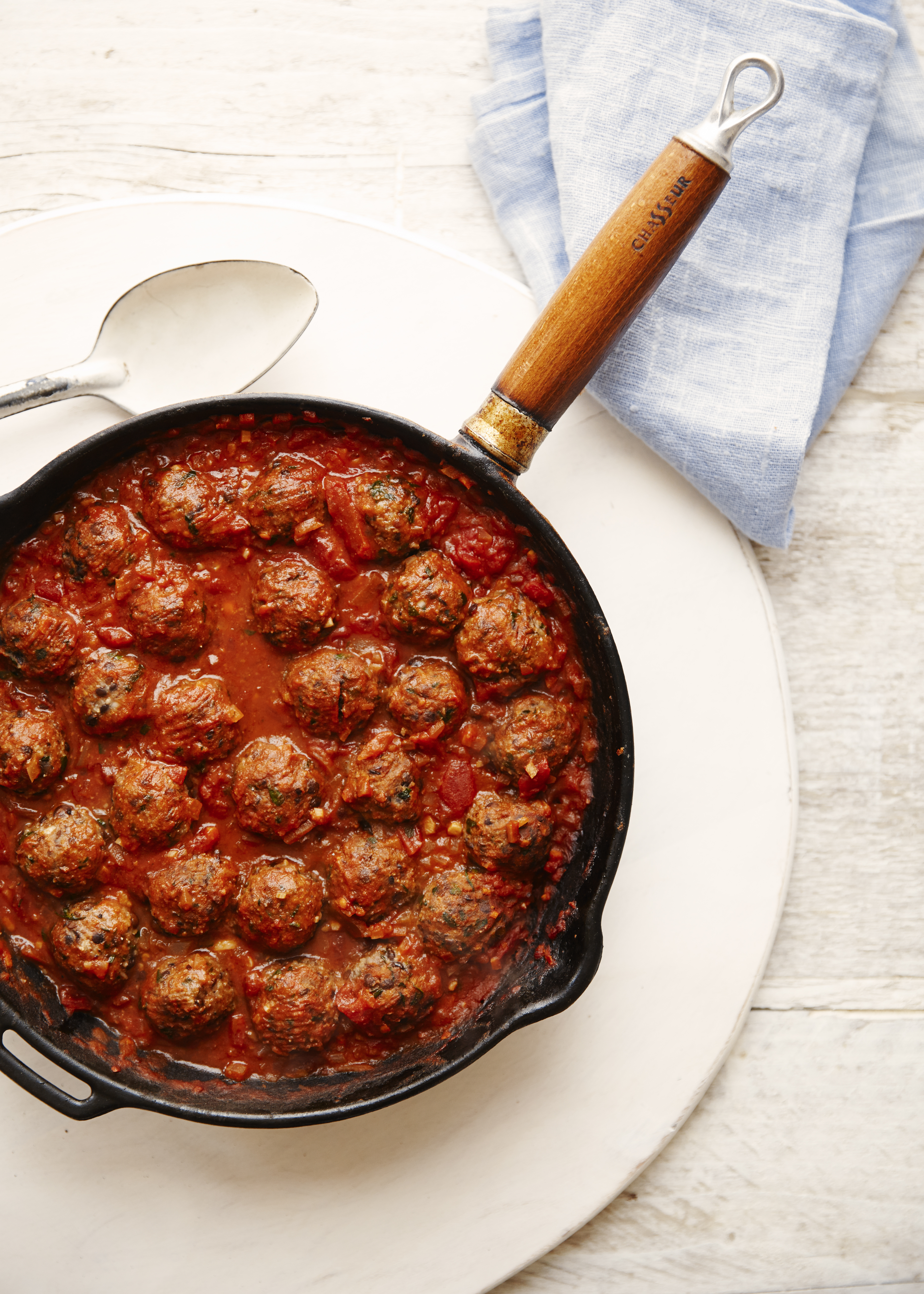 Serves 4
200g pouch of Merchant Gourmet Chestnut Puree
1 large onion, peeled & finely chopped
1 tin of chopped tomatoes with their juice
100g breadcrumbs
250g Merchant Gourmet Ready to Eat Puy lentils
3 garlic cloves, peeled and finely chopped
4 tbsp sliced parsley, plus 2 tbsp to finish
1 egg yolk
3 tbsp extra virgin olive oil
A little flour for dusting your hands
Salt & freshly ground black pepper
Start with the tomato sauce. Get a large shallow pan. Add the onions and olive oil. Sweat for 6-7 minutes until the onion is soft. Add the tinned tomato and water. Simmer gently while you make the chestnut balls.
Get a large bowl. Add the chestnut puree, breadcrumbs, cooked lentils, chopped garlic, 4 tbsp sliced parsley and the egg yolk. Season to taste. Squeeze the mixture. Roll it into 28 balls.
Add the chestnut balls to the simmering sauce in a single layer. Brush each one with the sauce. Simmer for 20 minutes, repeating the brushing 3 times. Sprinkle the remaining parsley over the top.
Serve with pasta or bread.
Recipe by Alex Mackay
Stuffed Poached Peppers with Indian Flavoured Grains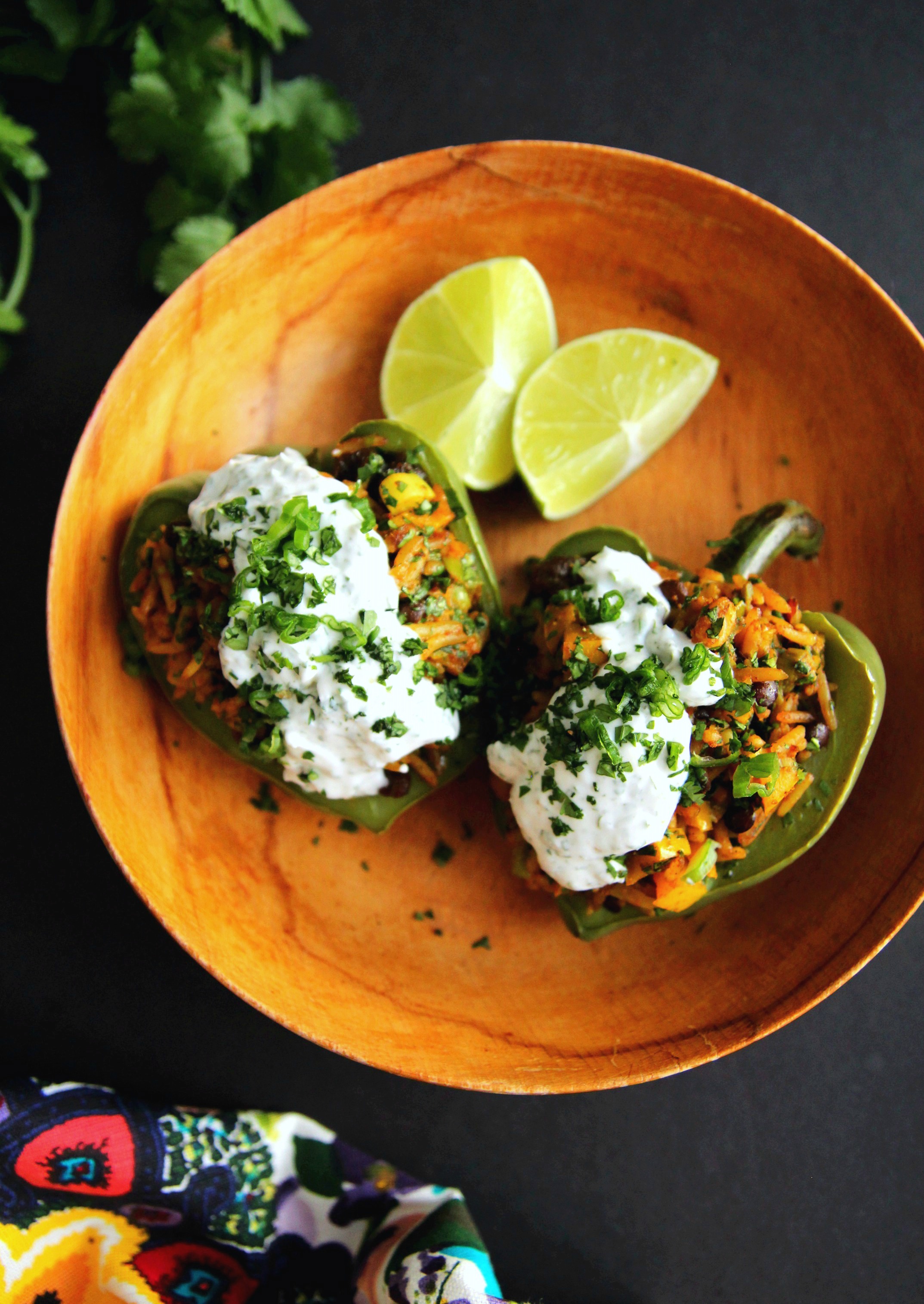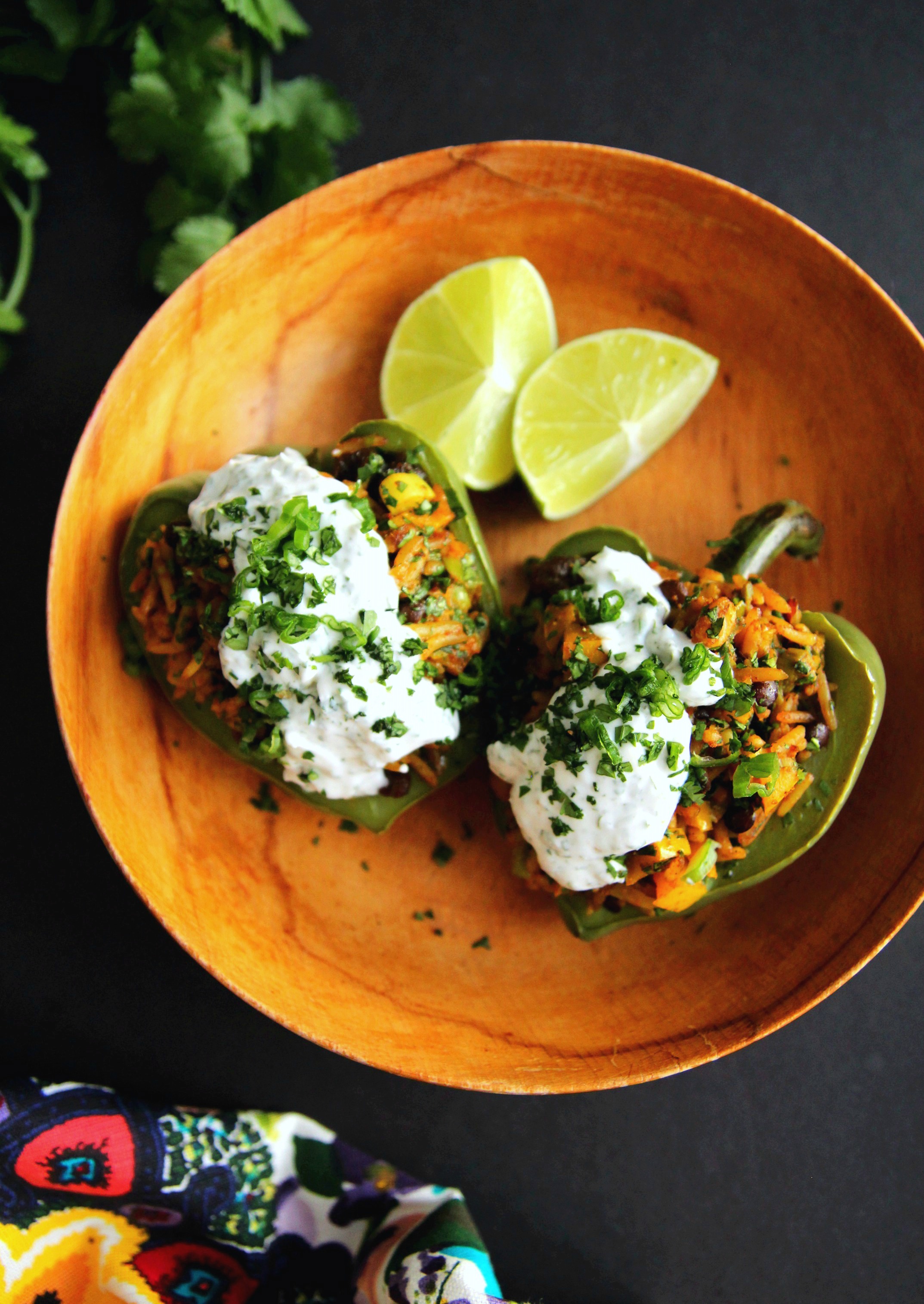 Serves 2
1 x Green Pepper
1 x Spring Onion
½ Yellow Pepper
½ tsp Cumin
½ tsp Turmeric
¼ tsp Ground Coriander
1 x 125g Merchant Gourmet Indian Flavoured Grains
Juice x ½ lime
Handful of Raisins
10g Fresh Coriander
For the coconut & mint dressing
3 tbsp Coconut Cream
20g Finely Chopped Fresh Mint
Juice x ½ lime
Salt
Bring a large pan of water to the boil. Halve the pepper and remove any membrane and seeds. Add to pan and gently poach for 10-12 minutes or until just soft.
Heat a tablespoon of coconut oil in a pan. Finely dice the spring onion and yellow pepper and add to pan. Season and saute for several minutes until they begin to soften before adding the cumin, turmeric and coriander. Stir to combine and gently fry until the aromas begin to exude.
Tumble in the Indian flavoured grains and squeeze over a little lime juice and an additional splash of water. Heat through for a minute or two before stirring through the raisins and roughly chopped coriander.
Remove the pepper halves from the pan and divide the mixture evenly between the two.
Whisk the dressing ingredients together until combined and spoon over the top of each pepper. Garnish with chopped coriander and spring onion before serving.
Recipe by PeaSoup
Sophie Michell's Quinoa Porridge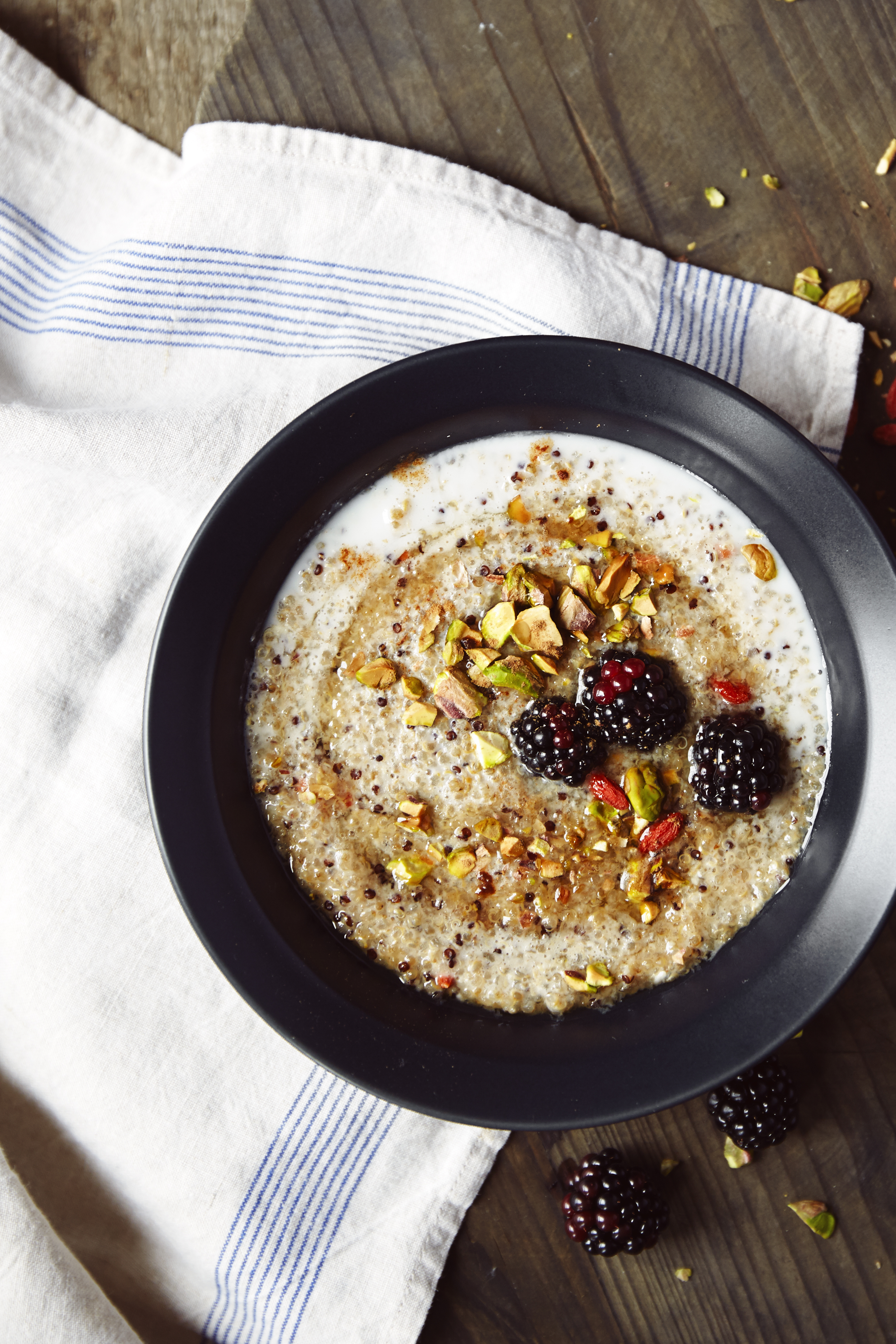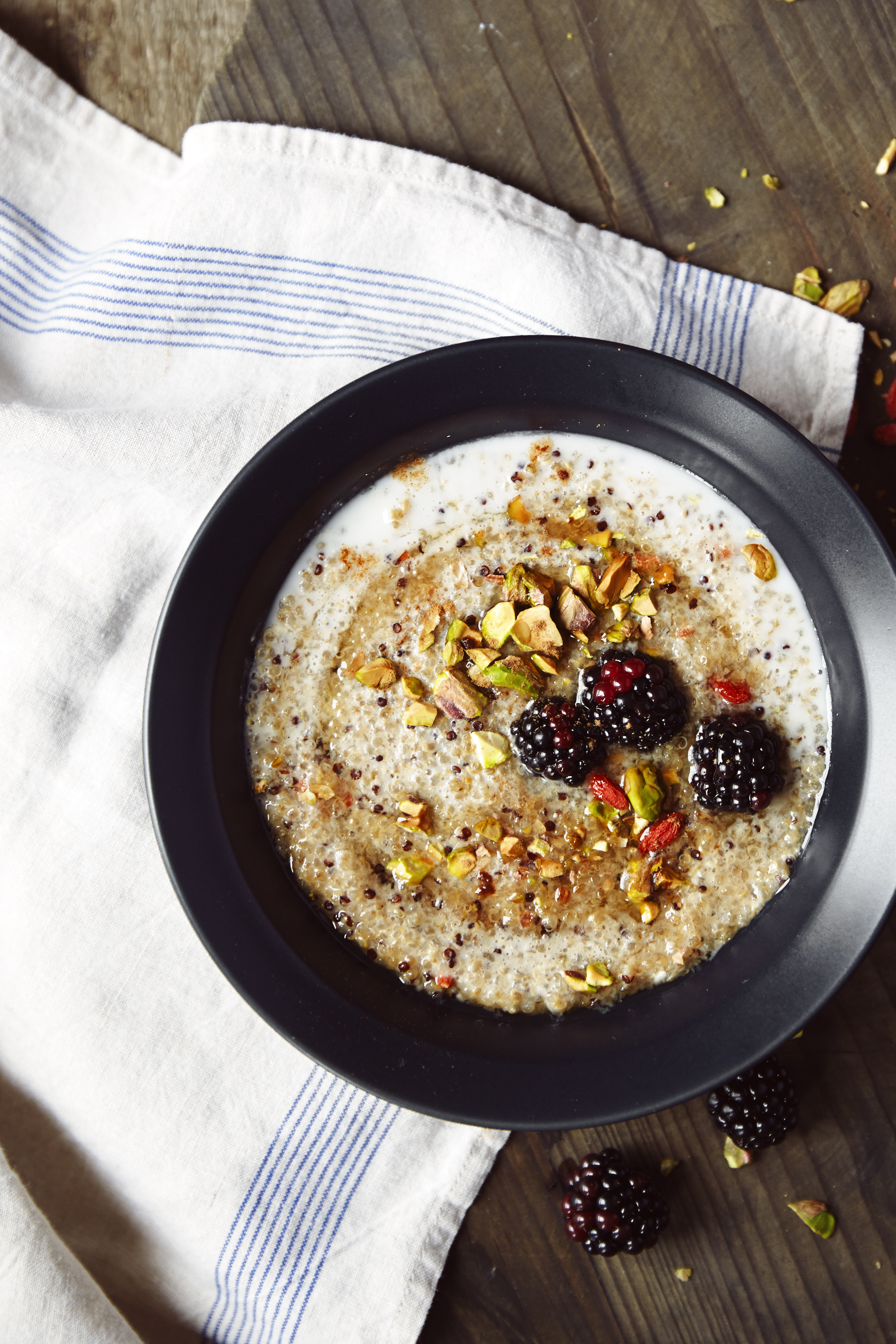 Serves 4
250g pouch of Merchant Gourmet Ready to Eat Quinoa
400ml almond milk
2 tablespoons ground almonds
2 tablespoons goji berries
2 tablespoons agave syrup
1 teaspoon cinnamon
½ teaspoon vanilla extract
100g blackberries
2 tablespoons pistachios, to serve
Place all the ingredients (except the pistachios ) in a saucepan and stir to combine. Place over a medium heat and bring to the boil for approximately 8/10 minutes. Divide the porridge between 4 bowls and serve sprinkled with the chopped pistachios.
Recipe by Sophie Michell
Creamy Spelt & Mushroom Risotto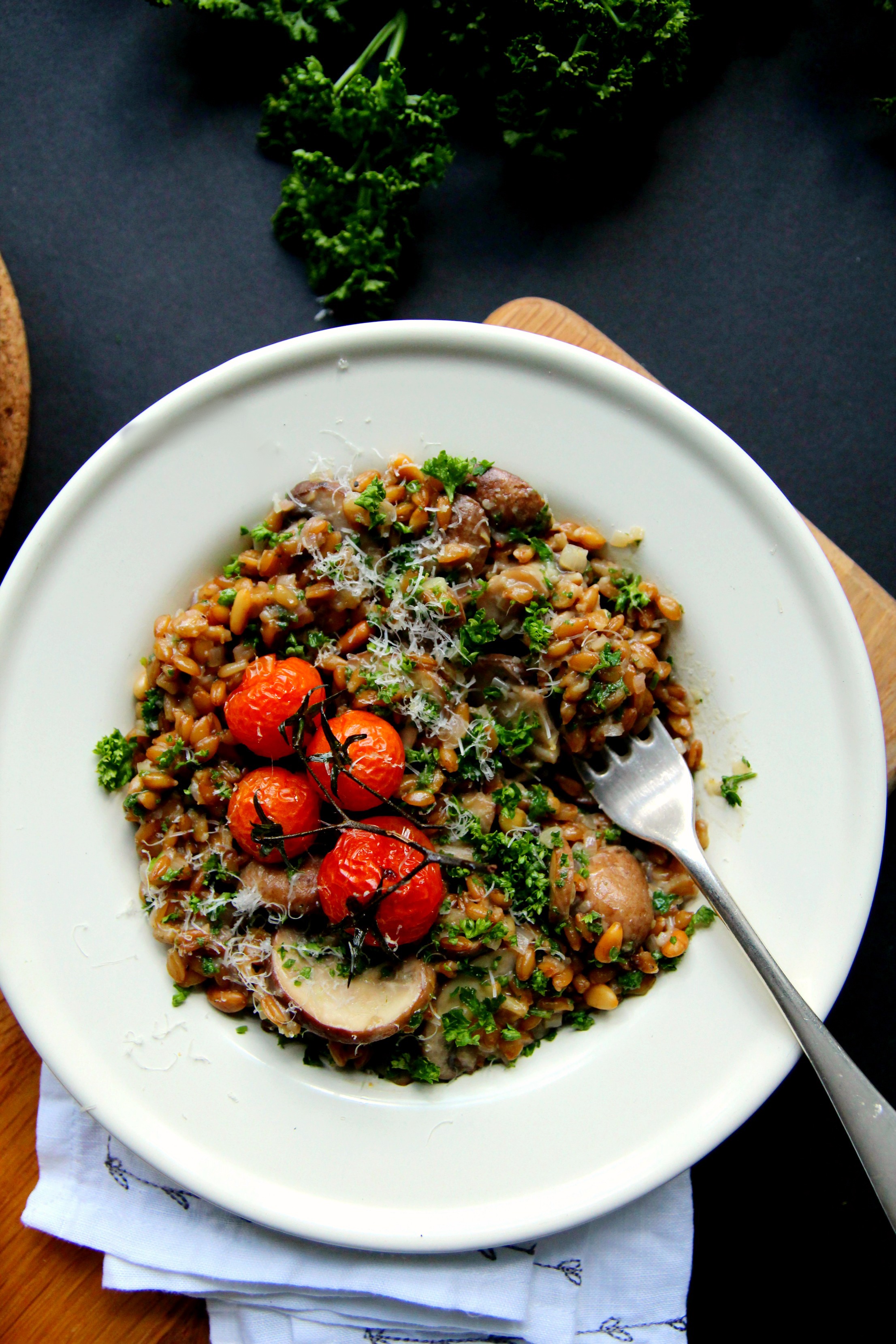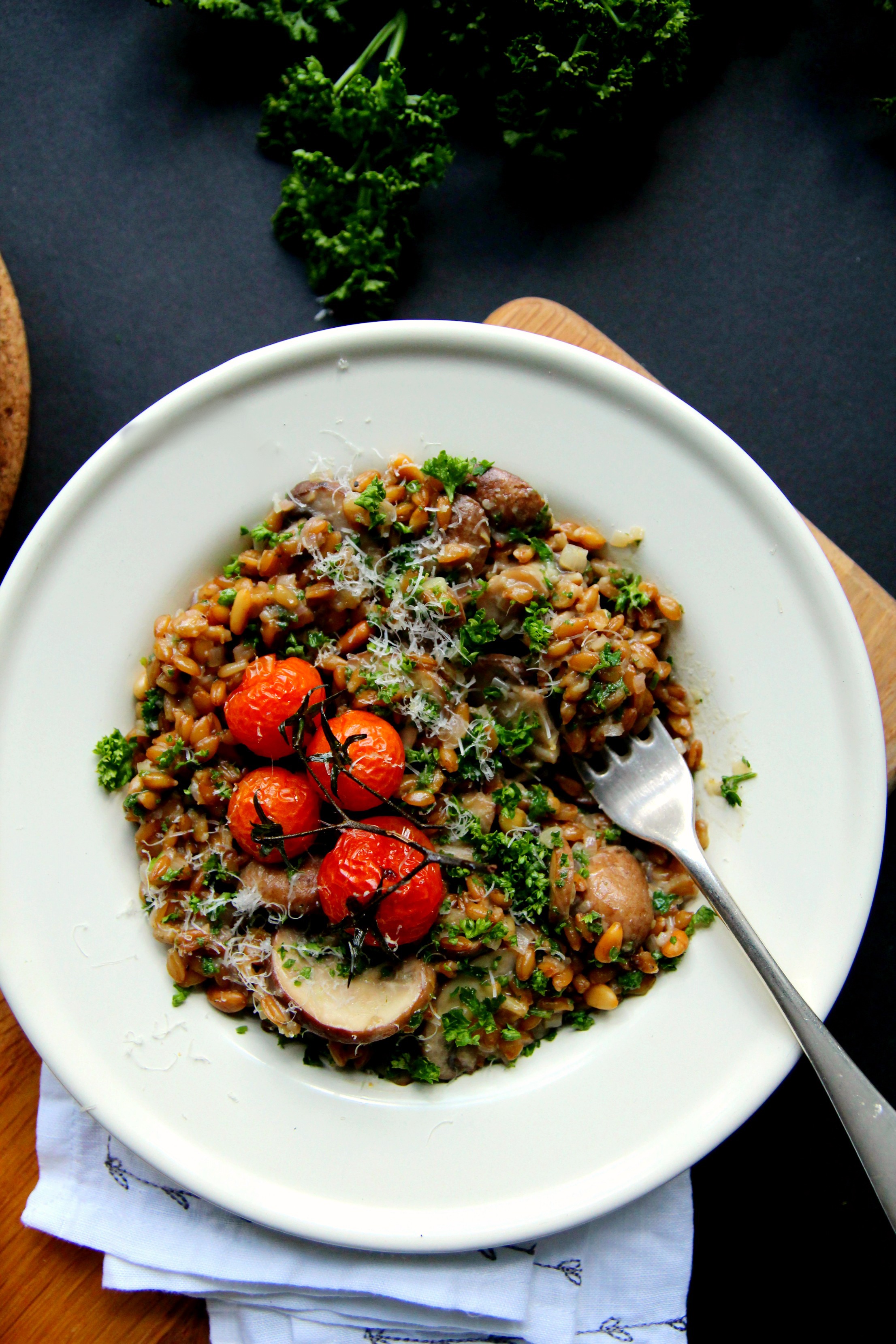 1 x 250g pack Merchant Gourmet Spelt
1 x large shallot
3 x garlic cloves
250g chestnut mushrooms
3 tbsp Coconut Cream
¼ tsp english mustard
20g toasted pine nuts
20g curly leaf parsley
zest & juice ½ lemon
Olive Oil
Extra virgin olive oil
Vegan parmesan
Sea salt & black pepper
To serve
Roasted cherry tomatoes
Heat 1 tbsp of olive oil in a large pan or skillet. Finely chop the shallot and add to pan. Season and sweat until translucent.
In a separate pan, heat a tablespoon of oil in a small skillet. Slice the mushrooms and add to pan. Season with salt and freshly ground black pepper and let them cook over a low heat until they begin to exude their juices.
Mince the garlic and add to pan. Stir to coat and cook for a further 3-4 minutes.
Add the spelt to the pan along with the shallots. Pour over any excess liquid from the mushrooms and let the spelt absorb the flavours.
Once the mushrooms are reasonably dry, transfer to the spelt pan and stir to combine. Add the coconut cream, lemon zest, juice, mustard and season generously. Cook gently for around 2-3 minutes before tossing in the toasted pine nuts and finely chopped parsley.
Roast some vine tomatoes in a pre-heated oven at 180 degrees celsius for around 20 minutes before serving.
Recipe by PeaSoup
All recipes have been created by @AineCarlin for Merchant Gourmet and by Merchant Gourmet's Chefs Alex Mackay and Sophie Michell.