Last Updated on 2nd February 2017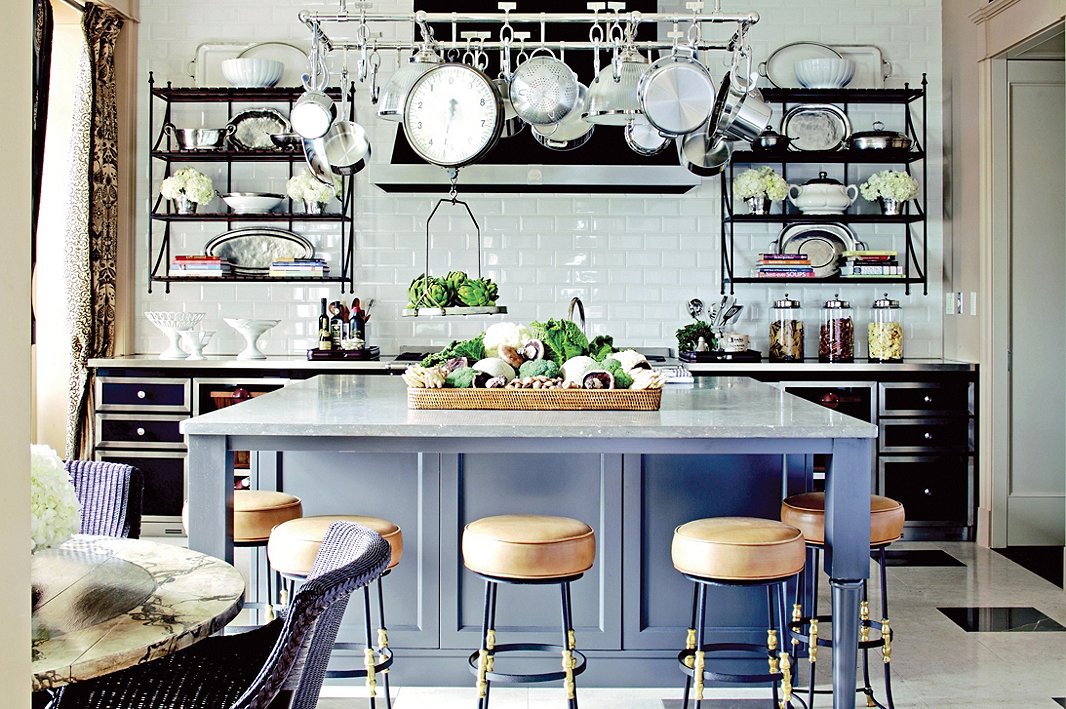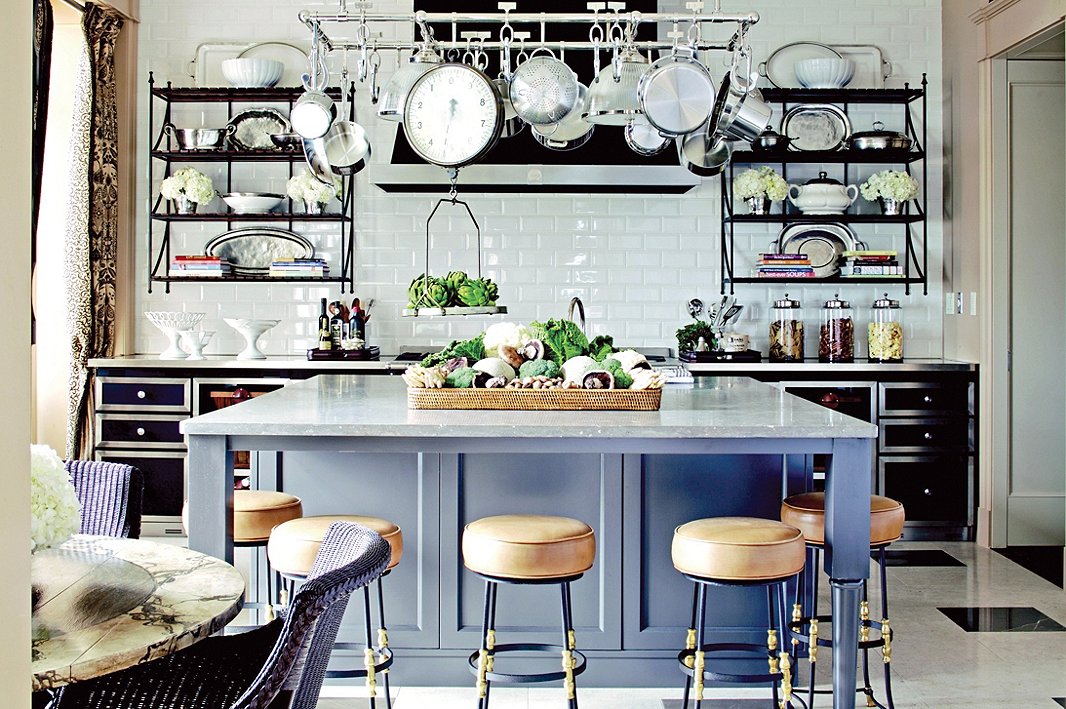 If you're currently seeking new ideas for your kitchen, look no further than the timeless bistro kitchen. It's stylish, cozy and above all inviting. With a center island, bar stools, open shelving and cookware on display, it's the perfect design if you fancy yourself as a Gordon Ramsay wannabee and love the idea of having family and friends gather in the kitchen while you whip up a gourmet meal. Best of all, you don't have to install a new kitchen, buy radiators, invest in expensive furniture or break the bank to obtain your dream kitchen. We're pleased to tell you that the bistro design can be achieved on a budget. By adding just a few essential touches, you too can give your kitchen that quaint, French restaurant feel.
Display Cookware
Visible pots and pans and open shelving are one of the main characteristics of a bistro style kitchen. Opt for both wall and ceiling mounted racks and for added authenticity invest in copper or steels cookware. Strategically place your favourite flowers and cookbooks on the shelves for extra character.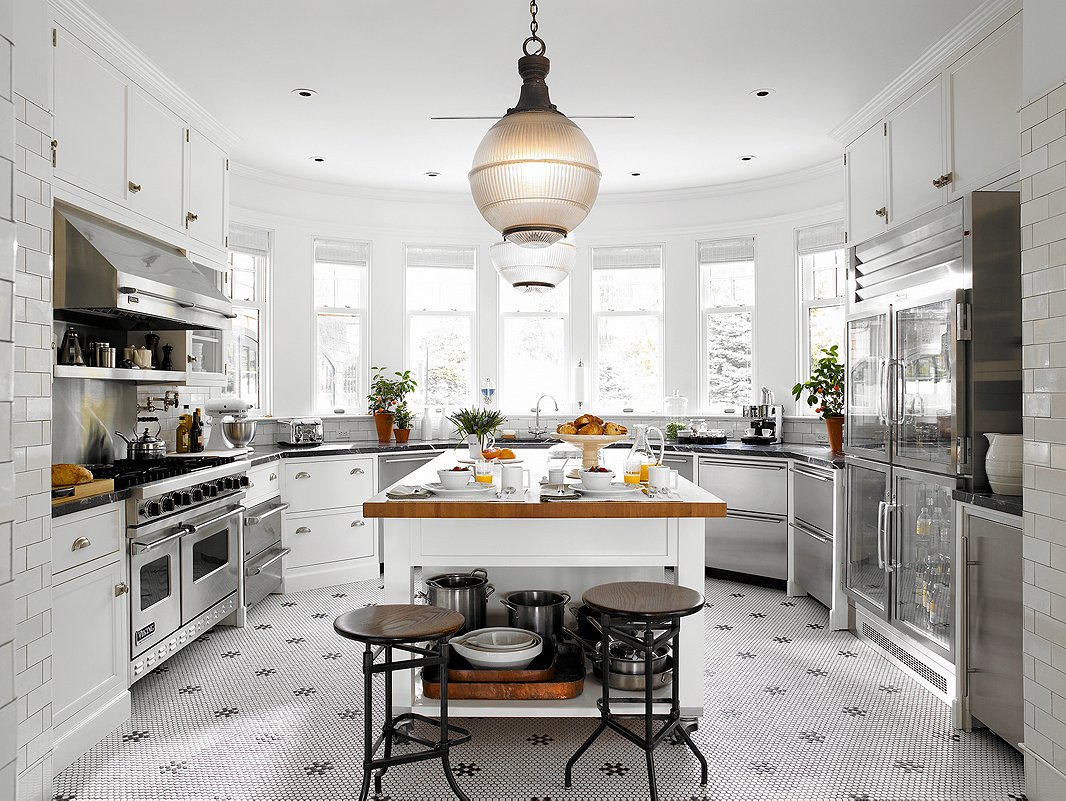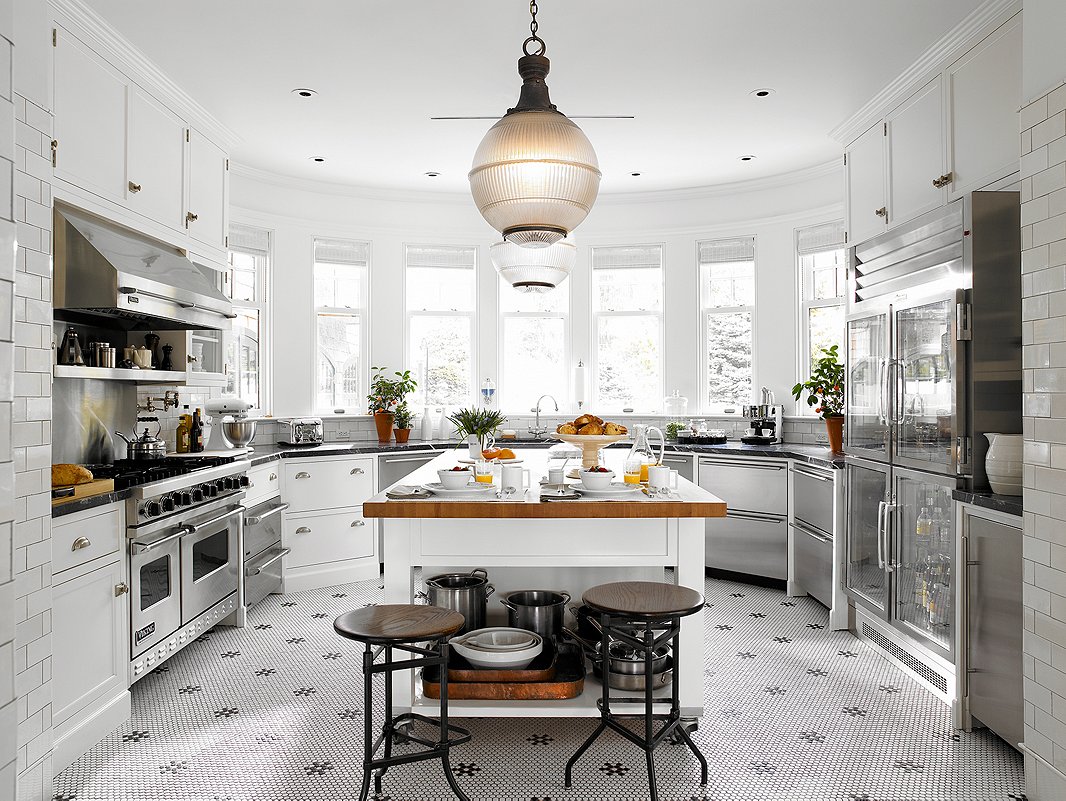 Flooring 
While there is no set tile pattern distinctive to the bistro kitchen, black and white flooring oozes French charm. If you're not too keen on the traditional black and white checked floors, enhance your kitchen with either hexagonal or penny tiling complemented against a backdrop of plain white wall tiles.
Lighting
Contemporary soft pendant lighting sets the mood perfectly. Low hanging lights above a center island are ideal and if you're feeling adventurous, experiment with the lighting. Contrast larger hanging lights with smaller pendant lighting and contrast coloured and metal lamp shades for extra personality.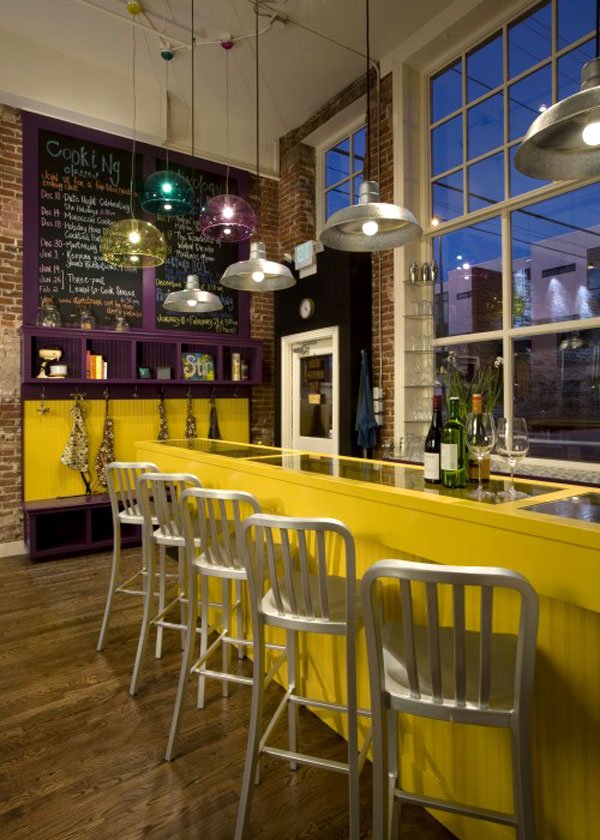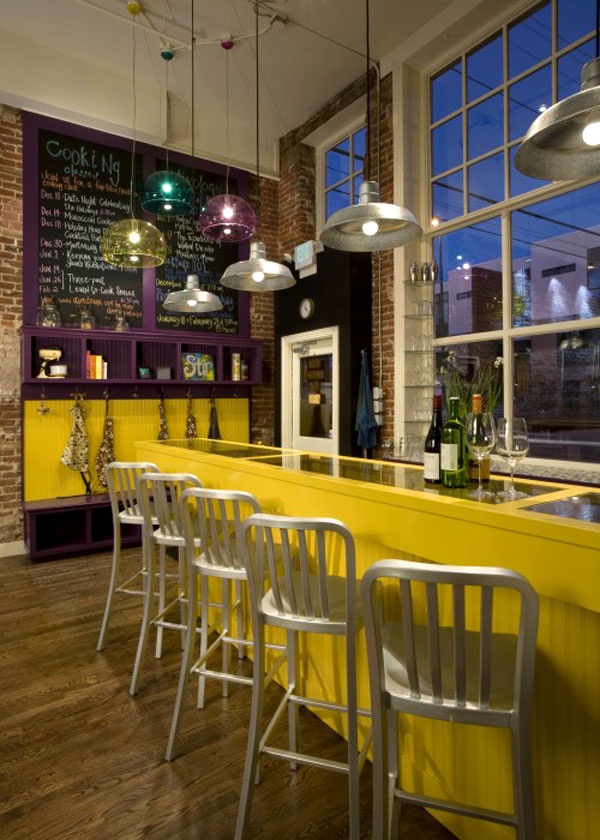 Chalkboards
A bistro style kitchen would not be complete without a chalkboard. Scribble the "dinner of the day" for all the family to see or use it for household reminders and shopping lists. Hang a huge chalkboard on the wall, or if space is an issue cover the refrigerator panel with a chalkboard.
Bistro Chairs
Last but not least, surround a center island with bar stools or bistro style rattan chairs. Not lucky enough to have a kitchen with a center island? Worry not, a rustic dinner table will do just fine. Mix and match colours and style for an exciting contemporary twist.