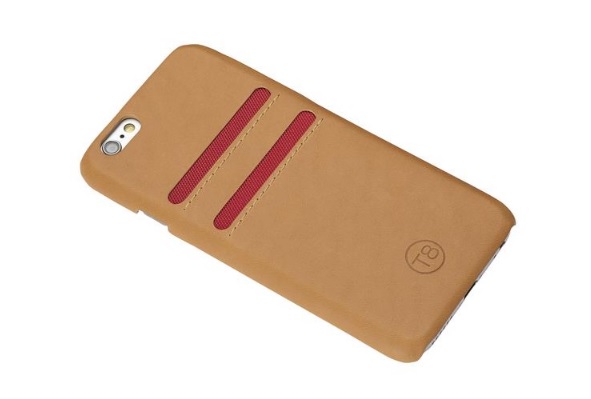 The latest generation of iPhones, the 7 and the 7s mark great breakthroughs in terms of power and versatility. This truly is a new vanguard in smartphone technology, and you'll want to look after yours with a great case. iPhone 7/7s wallet cases are a great solution as they enable you to protect your phone and also keep your belongings up together in the process. Let's take a look at what makes the T8 case a great choice of iPhone 7 case.
Great storage
When you buy a wallet case, you're not just looking after your phone, you're also essentially buying a wallet as the case contains numerous pockets where you can keep your bank cards, your ID passes, important information… The list goes on. Your jeans pockets or your handbag will look so much more organised once you've invited an iPhone 7/7s wallet case into your life.
Excellent protection
We all know someone who dropped their iPhone onto a tiled floor, shattering the screen and making the phone all-but-unusable. It's incredibly frustrating but also very easy to do if your phone isn't protected. Some iPhone wallet cases are built to be shock-proof, the materials absorbing the pressure of impact, so they can withstand being dropped or even – in some cases – hurled off a rooftop.
Secure fastening
Unlike other kinds of coverings, wallet cases fasten like a papoose around the iPhone, making the phone covered on all sides. So you can wave goodbye to scratched screens and buttons covered with gunk from the bottom of your rucksack. If you're looking to truly look after your iPhone, this is a great way to do it.
Stylish designs
There is an endless variety of wallet cases available on the marketplace, so you can really let yourself run wild with the possibilities. You could choose to go for an aged-leather wallet finish or a beautiful floral design. Perhaps your preference is for polka dots, stripes or the smiling face of Thomas The Tank Engine. Or you might even go for a personalised design based on an image of your own choosing. The options are almost limitless.
A place to keep your headphones
Many of us like to listen to music on our iPhones, and it certainly avoids the hassle of carrying around a separate music player. But those headphones do have a habit of getting tangled up with other things in our bags, causing them to get in a tangle and also potentially shortening their lifespan. A wallet case gives you the perfect place to store them, which is also conveniently next to the very device you use to play the music.
Looks professional
There is a timeless look to a wallet case which fits with a professional look better than any garish modern iPhone case ever could. Together with a briefcase and a pair of brogues, an iPhone wallet case is the perfect complement to a business look that will look be the envy of any boardroom.
Your iPhone 7 or 7s will quickly become the centre of your professional and social life – you'll be organising meetings, staying in touch with friends and organising yourself with it – so having a good choice of wallet case really makes a big difference.