Last Updated on 11th May 2017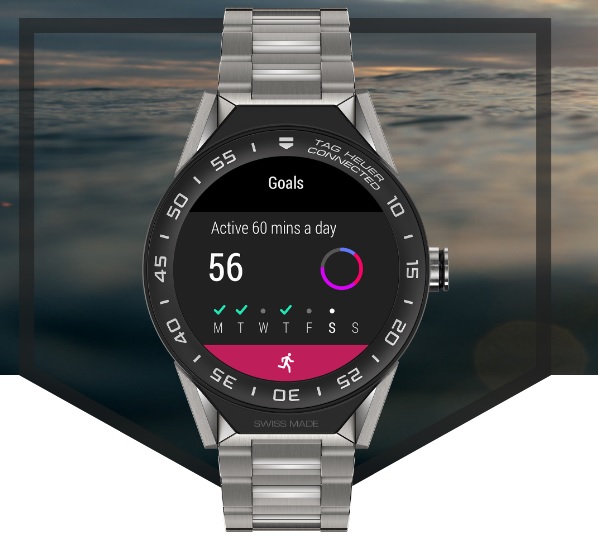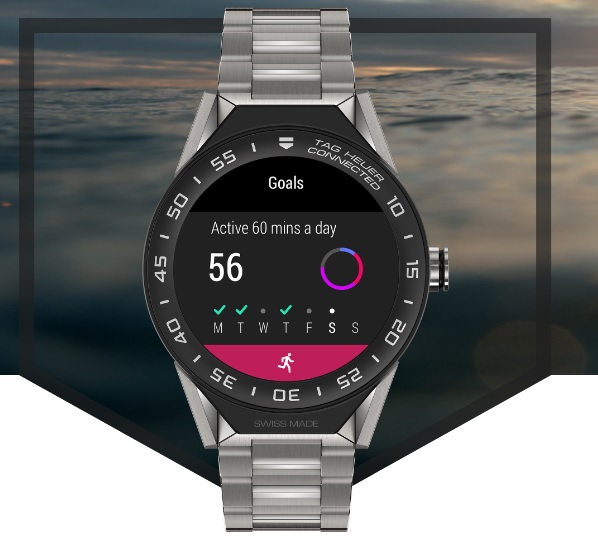 Redefining precision and performance, defying the time-honored conventions of Swiss watchmaking, having faced down every single challenge that came its way and eventually pushing past it, TAG HEUER has continued to keep up a legacy for almost 150 years now. Founded by Edouard Heuer in the 1860s, the brand stands as an epitome of revolutionary technology, design, movement and style. Having pioneered in all these spheres, TAG has now come up with yet another unique innovation – the Tag Heuer Connected Modular 45 series. This recent launch accounts for world's first "Swiss Made" modular smart watch series.
The concept of modular watches has taken the sphere of smart watches with a storm. These watches give you the option to customize the strap according to your needs and requirements (which sounds like a dream coming to life!) Depending on the kind of functions you want, choose the modules and build a customized watch unique to your needs. Tag Heuer Connected Modular 45 retailed at Ethos Watch Boutiques is a series conceptualized on the same lines.
Operating on Google Android Wear 2.0, this series has been powered by Intel Atom processor Z34XX. Taking the concept of modular watches a step ahead, every piece from this collection enables the wearer to switch and interchange straps and buckles along with the lugs. In case you are wondering, 'lugs' or 'horns' are that part of the case to which a watch strap or bracelet is attached.
In order to familiarize you with the all new Tag Heuer Connected Modular 45, here's a list of its startling features that will entice you to add this baby to your wardrobe-of-essentials:
Changeable straps
This series comes with a unique option to customize the watch just the way you want! Available in 3 classy colours – Rose Gold, Titanium & Ceramic, the lugs can be easily changed, along with the straps. Add some fluorescent hues for bright Sunday brunches or replace it with a chic matte black for a formal tuxedo night. This range has got 'em all!
Smart to Automatic
TAG makes sure that you never run out of options when playing around with one of their timepieces. For those days when you want to live an analogue life, swap the smart watch module for an automatic watch module. Believe it or not, these modules do make life a lot fancier.
"Swiss Made"
Designed, developed, and assembled at TAG Heuer HQ in La Chaux-de-Fonds, this series carries extremely small text at the bottom of the connected case that reads "Swiss Made". This is the first watch to carry the Swiss made name which defines its exclusivity.
'Connected', redefined
The 2017 Connected Modular 45 series is a refined version of the 2016 'Connected' series. Fractionally smaller, the case size has been reduced from 46mm to 45mm. Modular 45 also has a symmetrical extended black bezel on both top and bottom of the case (which TAG Heuer also calls a "Wing"), the original Connected only has the black bezel on the bottom.
Touchscreen dial
The beautiful sapphire crystal dial provides its user with the luxury to control the watch with the help of its touchscreen technology. The only other way to navigate this timepiece is by using the crown which also allows switching from one app to another.
For the tech-geniuses
Continuing its partnership with Intel & Google, this watch is enabled with Android Wear 2.0 operating system. The upgraded Android system is a huge relief for all iPhone users who can now access the 4000-app strong Android Play store. The series is also Wi-Fi enabled along with Global Positioning System. Wi-Fi is an important addition as it provides you with continued access to information from the cloud even when your phone is off. Some other features like music, timer, alarm, pedometer, etc., that have become modern-day essentials make this watch an all-rounder.