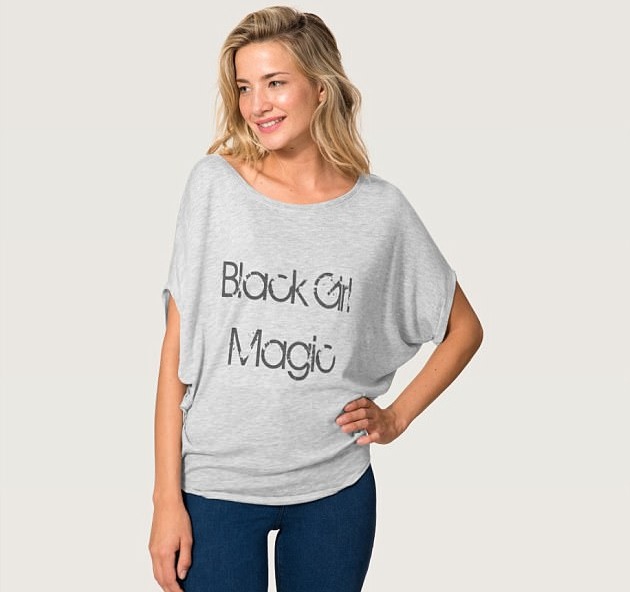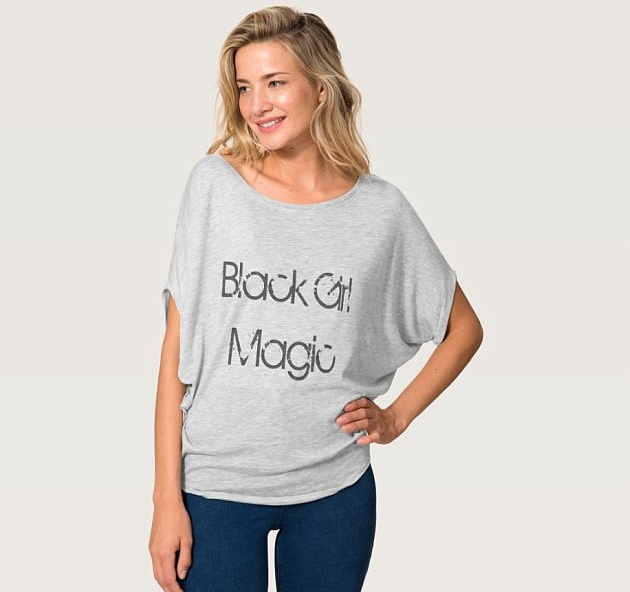 If you spend a lot of time on social media or reading ecommerce news, you probably saw Black Girl Magic clothing was recently advertised using white models. This led to criticisms on Twitter regarding cultural appropriation, poor marketing and more. Admittedly, it's pretty weird to see a white male wearing a top reading "Strong Black Woman."
However, Revelist took a closer look at the marketing faux pas and discovered that BGM's T-shirts were hosted via Zazzle, a site allowing anyone to design their own merchandise. The ecommerce modelling mishap occurred because Zazzle automatically superimposes designs onto stock models, which have long been known for being notoriously lacking in diversity. Of course, this isn't the only time ecommerce modeling has been criticized for a lack of diversity. 
So, whether you are selling beauty products from home or custom designing clothing for online consumers, you'll need to think about how you want to model your products.
Reflecting Your Brand Identity
Passing over the cultural insensitivities implicit in the BGM-photo fiasco, the models used still didn't match the identity of the brand. Let's say you sell gothic makeup, clothing and accessories online. Who would be a better fit for your brand identity: A rough and tough model with tattoos and piercings, or one conveying a smiling, bubbly personality?
Similarly, it would be inappropriate to bring the Goth model to a photo shoot for a conservative business clothing line.
If you do not have a brand identity, you ought to think about developing one quick. Research shows customers are more likely to buy from a brand to which they can specifically relate, than they are a generic ecommerce website. They are also more likely to engage with your brand on social media and tell likeminded friends about your online store.
Sourcing Images from Fans
Which begs the question; who better can they relate to than themselves?
Social media is, in reality, a two-way conversation between ecommerce companies and their shoppers. If you really want to succeed, invite buyers and followers to post images of themselves using your products. For example, you could repost images of women doing amazing things with your makeup on Instagram; or ask fans to tag images of themselves and their friends wearing your latest releases. The point is to showcase people who actually use and love your merchandise in fun and inclusive way.
Hiring a Professional Model
Another way to ensure your brand avoids modeling mishaps is to hire your own models. Sure, some e-stores forego models in favor of high-definition product images or mannequins, but nothing really captures the way cosmetics look in real life better than real, live, human beings.
Models can be hired through agencies or job boards. Heck, some ecommerce vendors even have success finding the ideal look by reaching out to models directly via social media pages. You can expect to pay models about $30 to $50 an hour, depending upon their status in the industry, as well as their location.
While it may be easy enough to photograph all your products with one or two models, remember your brand will do better by bringing on different types of models to showcase how your makeup products look on a diverse range of faces.
So, rather than repeating the ecommerce modelling mishaps of Zazzle, take control of your brand identity embrace diversity—in all of its flavors.