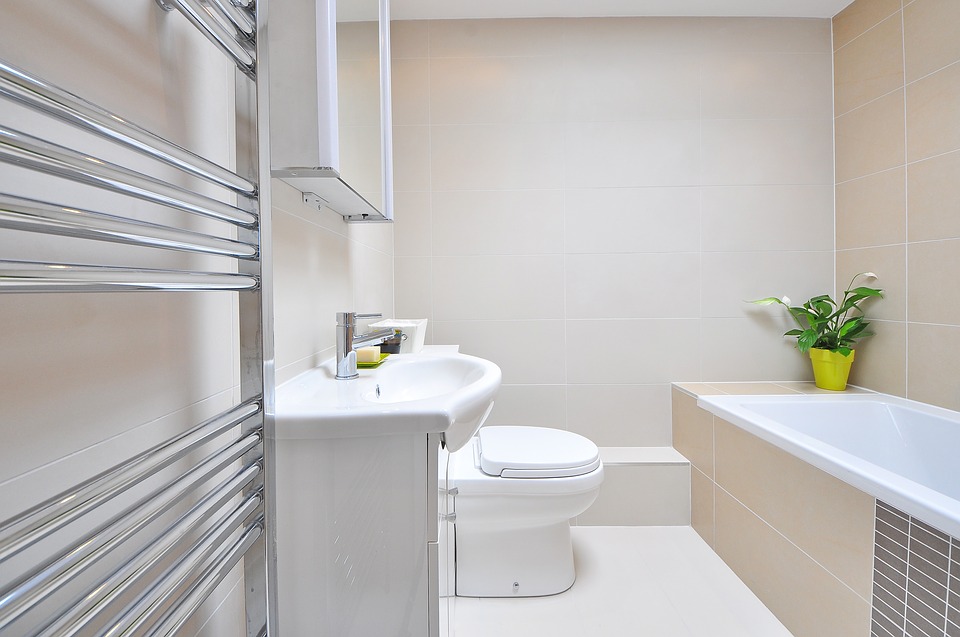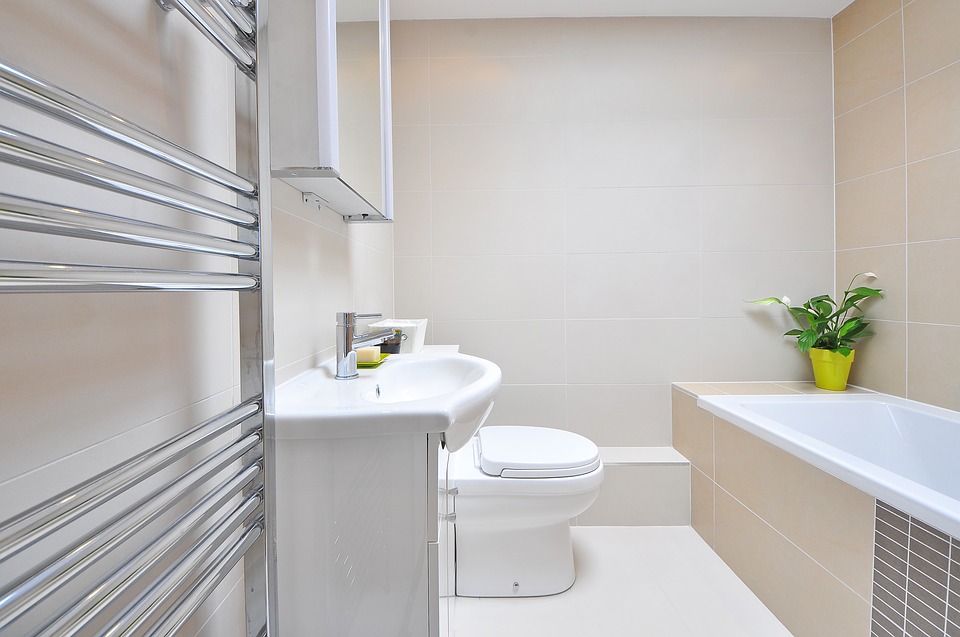 Most of us are aware of the struggles that come with designing a smaller bathroom. A lot of homeowners aren't lucky enough to have a large bathroom and this is the reason why your choice of tile is so important. Working with smaller spaces throws up all kinds of design problems, but fortunately, there are a few steps you can follow when picking your tiles that will help make your bathroom feel more spacious.
Colours
It's doesn't come as a surprise to anyone that darker colours won't help you to make a room feel larger. However, if you have large windows that let in a lot of natural light or have plenty of artificial light, dark tiles can still be a good option. Darker tiles such as blacks and greys are incredibly fashionable right now which makes them hard to avoid. As previously mentioned, lighting is key for working with darker colours. Strategically placed lighting paired with dark tiles can actually help to make the rooms dimensions and therefore make it appear larger. Most bathrooms however don't have access to this type of light and should therefore avoid darker tiles where possible. Instead, opt for a lighter tile colours such as creams and whites. These open up a room beautifully and help to create the illusion of blank space.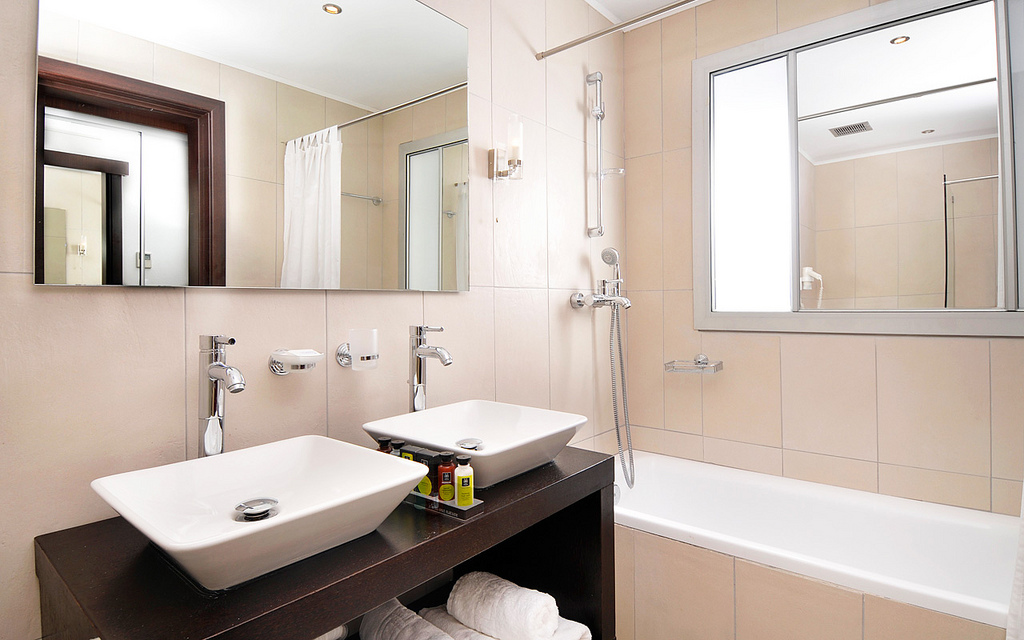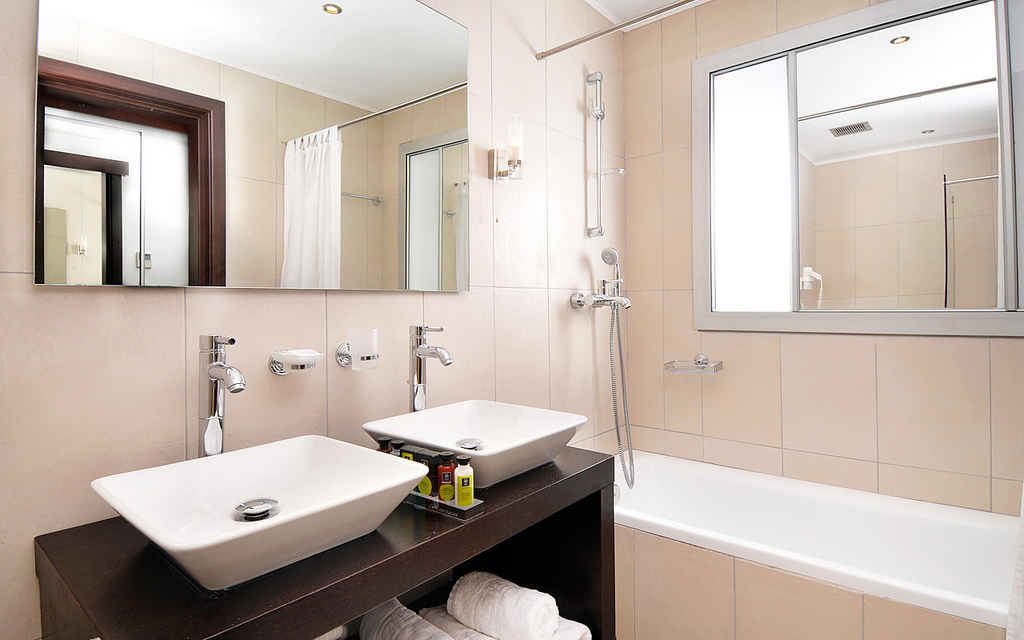 Tile Size
The size of your tile is very important to your overall aesthetic. As a general rule, its best to avoid using one extreme or another. For example, a tile that is too small or a tile that is too large. A smaller tile will create a busy look which can cramp the room whereas a larger tile can dwarf the room, again, making it feel a bit squashed. Your best bet in terms of size would be somewhere in the middle of the spectrum while avoiding those tiny and large tiles. This will maintain a nice balance in the room and when paired with the right colour this will create that much desired airy feel.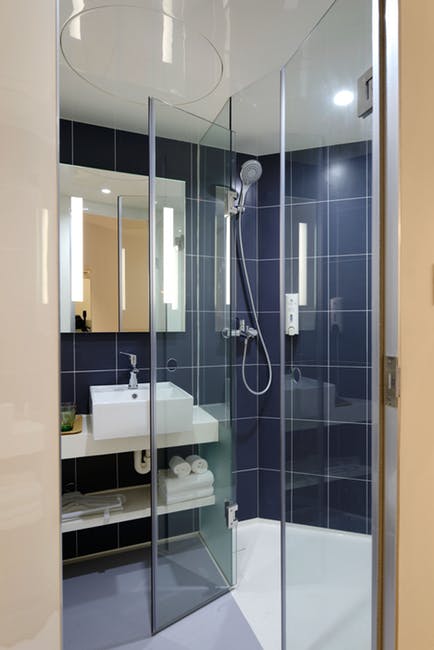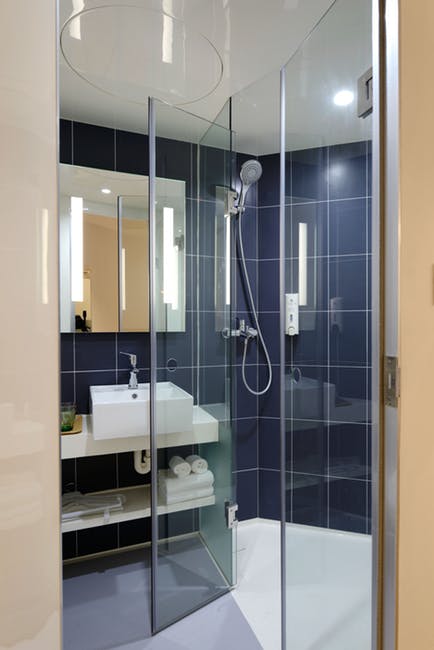 Grout Lines
The colour of your tile will undoubtedly take the lead, but the colour of the grout is equally as important. If you do opt for a smaller tile and then pair this with a contrasting grout colour you can seriously damage the overall aesthetic of the room by making the wall or floor look chaotic. This will only make the room feel even smaller. Instead, match your tile and grout colour to create one seamless look. The tile and grout will blend together nicely to create a harmonious colour block on your wall or floor.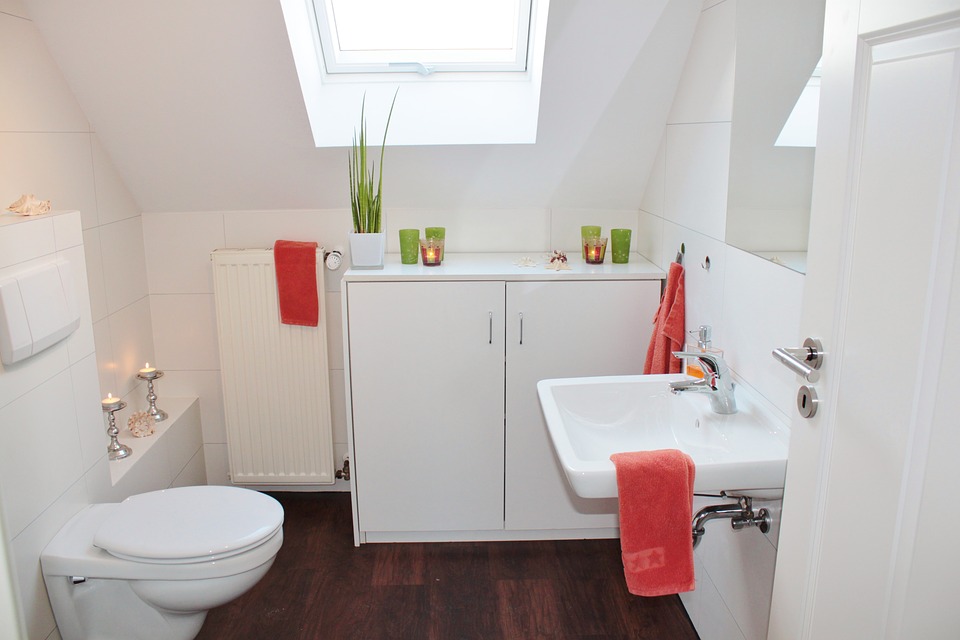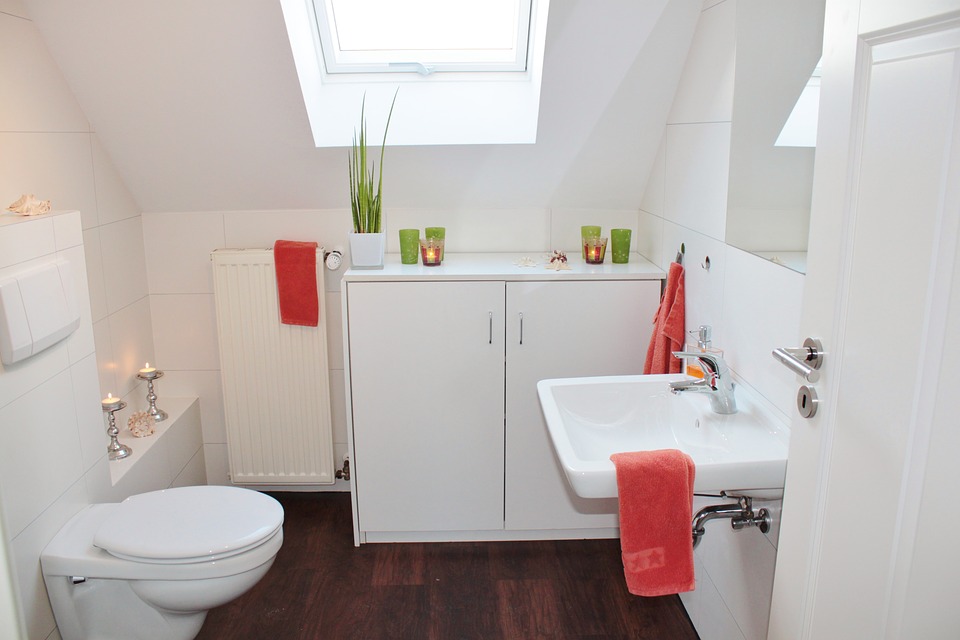 Finishes
When working with a smaller space it is a good idea to look for finishes that shine. While matt tiles are undeniably on trend, they will do nothing in terms of making your bathroom feel bigger. The finishes you should be looking for include a gloss, glaze or satin finish. These finishes give a lovely shine that is ideal for bouncing light whether it be artificial or natural. This reflection will brighten the whole room giving the illusion of more space. Paired with other shiny accessories including faucets or towel racks, your bathroom will immediately feel as though it has that much needed bit of space.