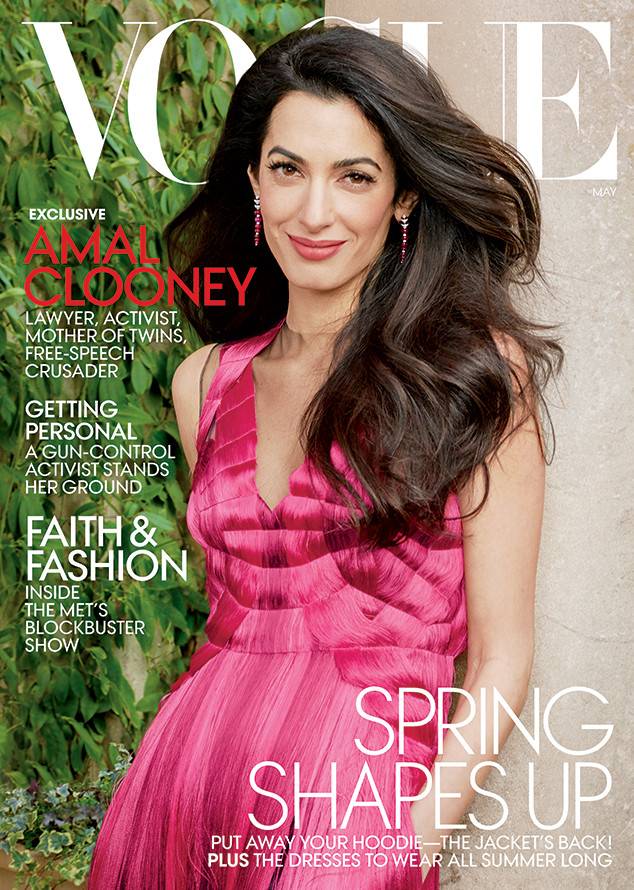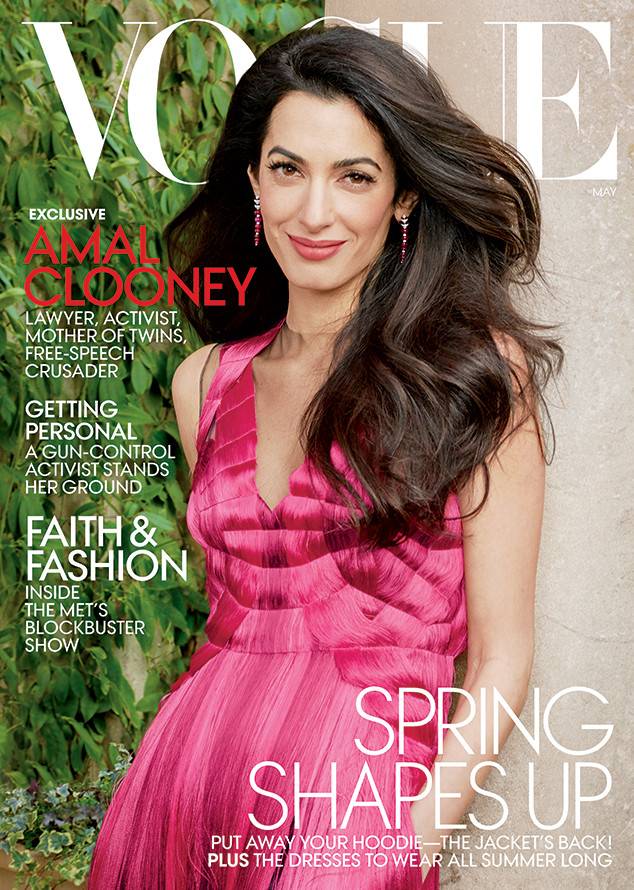 We've been just a little obsessed with Amal Clooney of late. She's stunning, smart and knows how to throw together an envy-inducing workwear outfit. So you can imagine how pleased we were to find the lawyer, humanitarian and mother-of-two on the cover of Vogue's May edition. Shot by Annie Leibovitz, Amal spoke to the fashion bible about everything from gun control to her hubby George Clooney.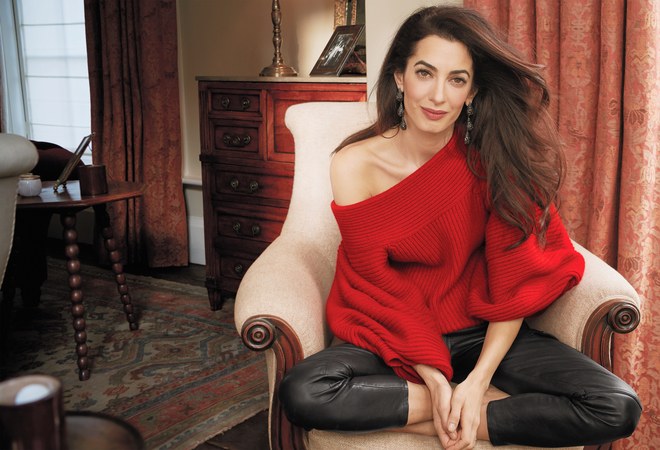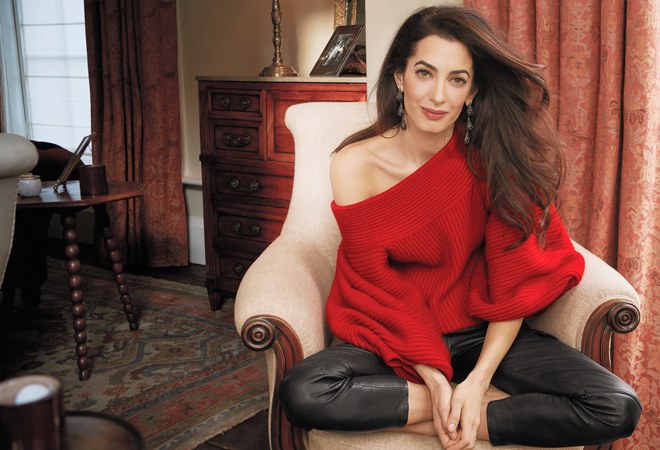 She didn't shy away from offering her opinion on the #MeToo movement either, on which she said, "I think because of the brave women who have come forward to tell their stories, the future workplace will be safer for my daughter than it was for people of my generation."  She continued, "we're in a situation where a predator feels less safe and a professional woman feels more safe, and that's where we need to be."
The cover coincides with Amal's gig at the Met Gala next month at which she'll share co-hosting duties along with Donatella Versace and Rihanna.
Click here to see more pictures from the interview.