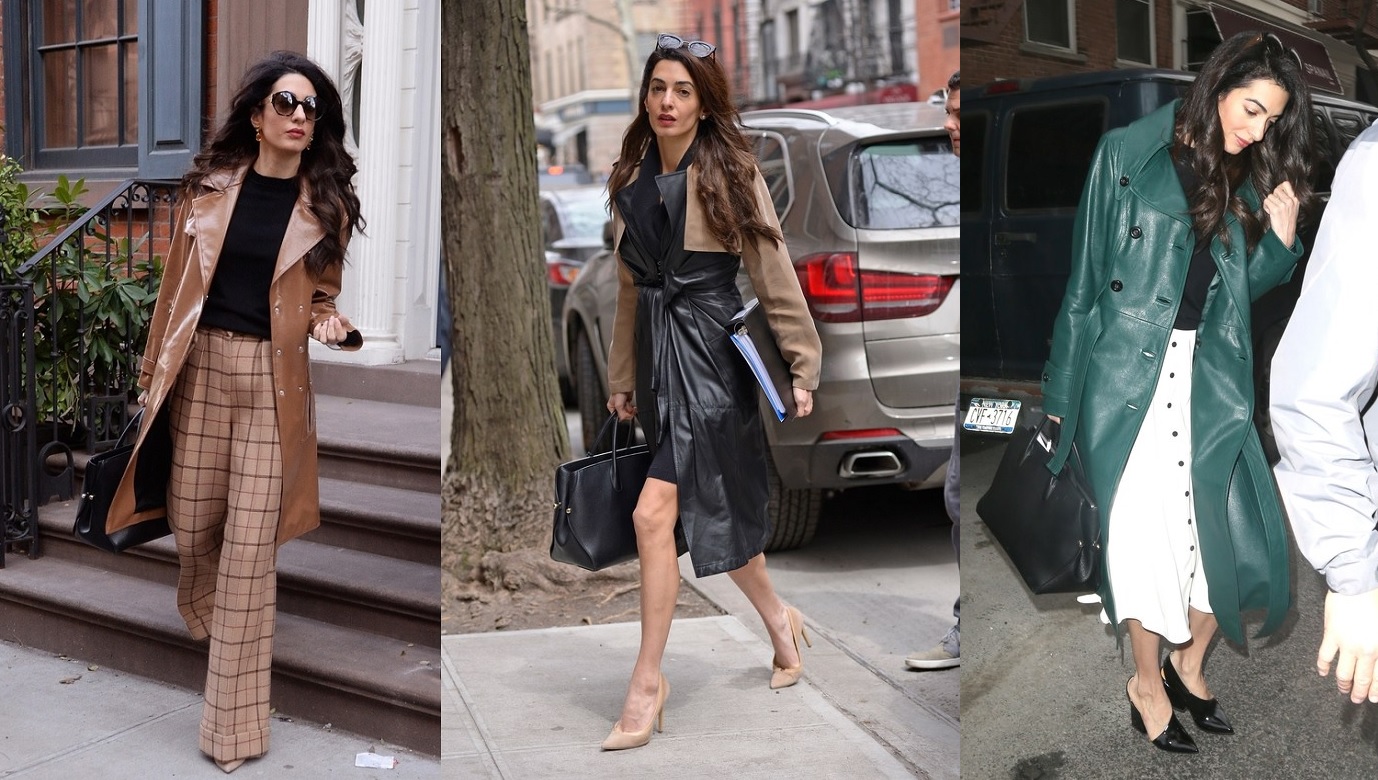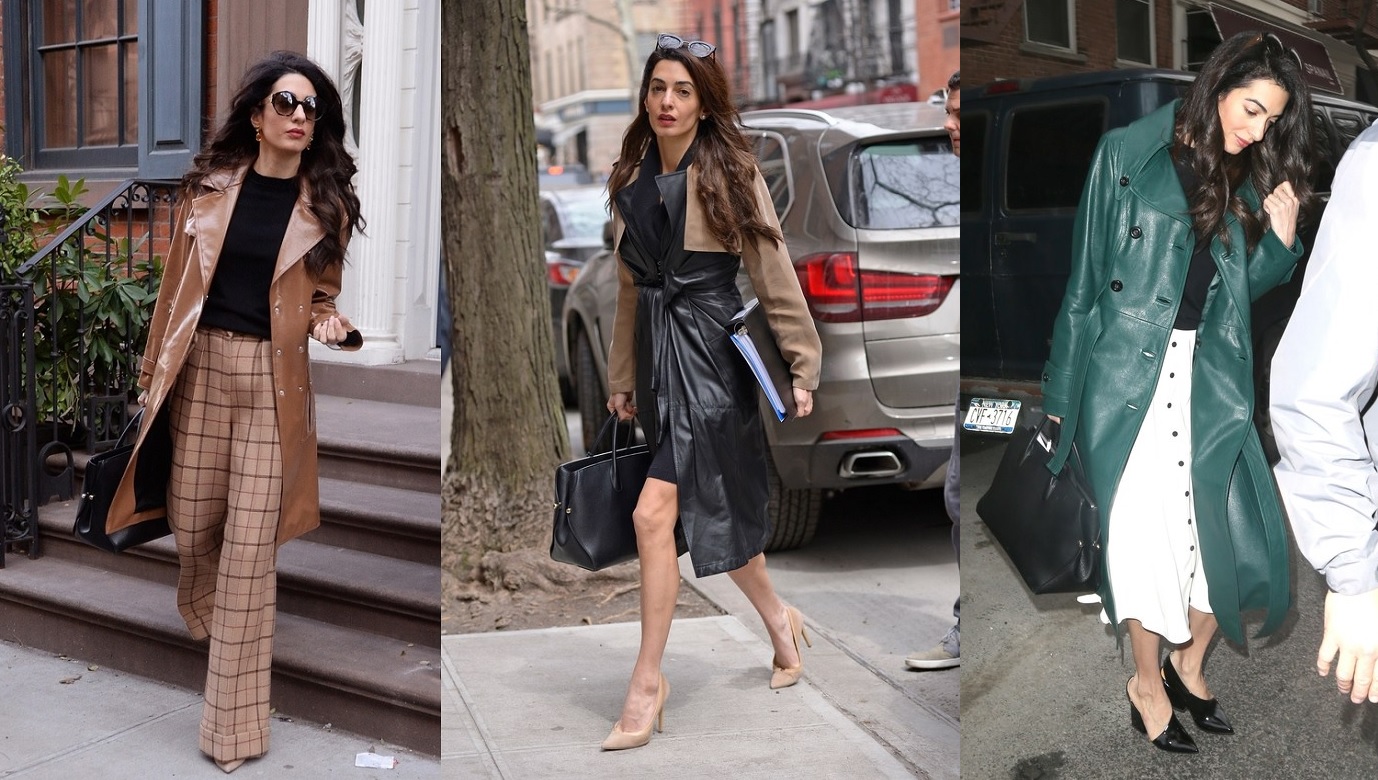 In more Amal Clooney news, no one has made a better case for the leather trench coat this spring than the human rights lawyer. Recently we've been inundated with images of Amal's workwear outfits on her commute to the office and the one staple she's advocated wholeheartedly has been the leather trench.
From a black and tan beauty by Alexander Wang to a deep green version by Michael Kors and a classic brown option courtesy of Diane Von Furstenberg, Amal has well and truly revived this timeless wardrobe staple. Suffice to say we've been won over.
Well, worth the investment, a leather trench coat is pretty pricey and requires careful thought prior to splashing the cash. Invest in a trench you'll wear in years to come. Traditional colours (e.g black and tan) are best but there's no harm opting for a bright shade, as long as it's a hue you're guaranteed not to get bored of easily. Here's some fantastic leather trench coats we love.