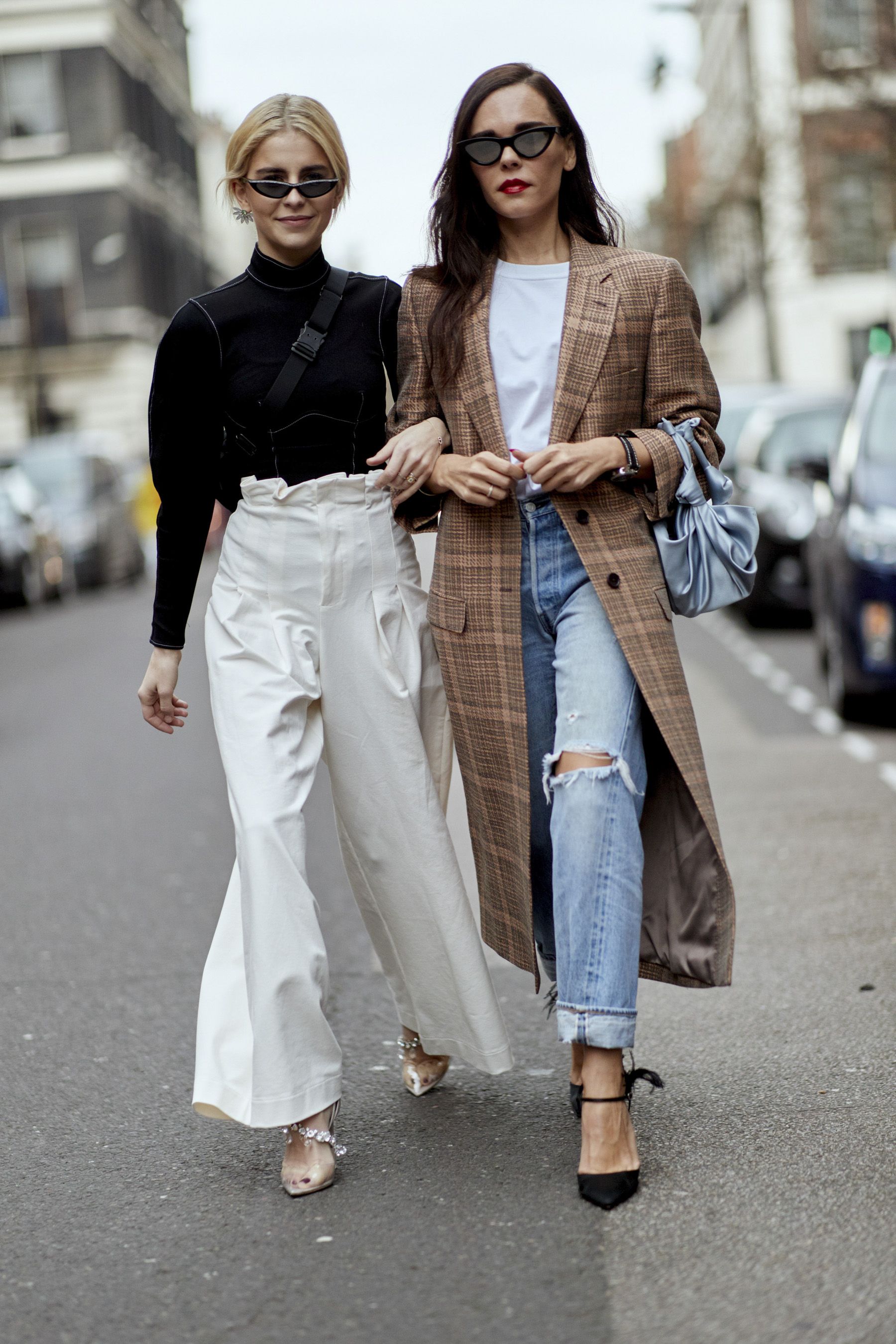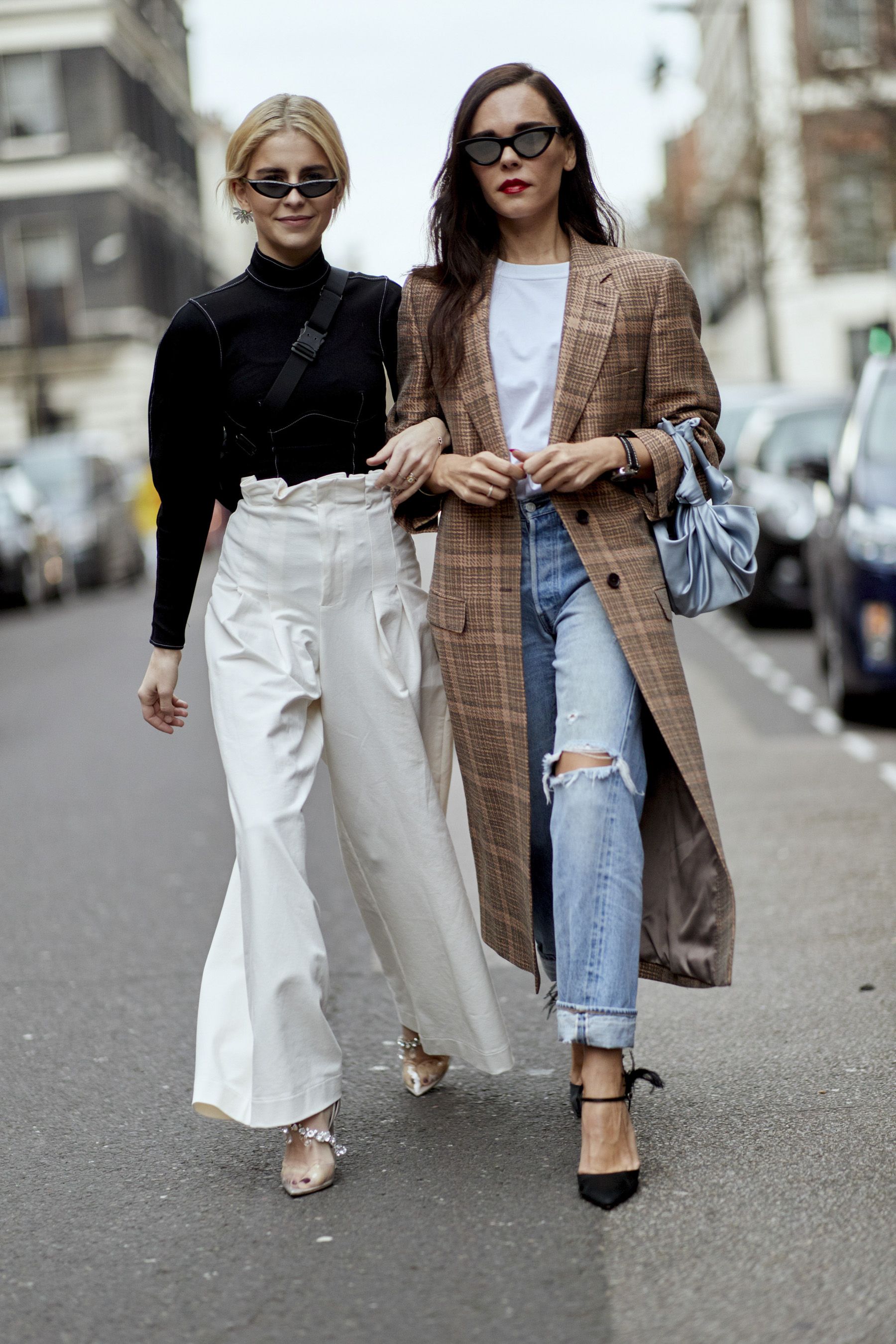 If you love fashion as much as us, you probably get utterly giddy at the thought of the changing seasons. Sure, it's a little stressful trying to figure out how to go from 90 degrees and blistering to a cool 65 (sometimes in the span of a week), but it's totally worth it when you think about all the fun wardrobe pieces you get to bust out after months of lying dormant. The jackets, the boots, the layers, layers and layers! Take this opportunity to flex your styling muscles and showcase your ability to slay the versatility game. Here are some of our favorite tips for how to do it seamlessly.
Create a Year

–

Round Capsule

—Our best piece of advice for creating a versatile year-round wardrobe is this: Build a strong foundation with the goal of making it work for 12 months of the year. The basics include

a few pairs of trendy jeans

, some leather or suede boots, a few quality T-shirts and a couple of investment-worthy layering staples, like a denim jacket and some wool or cashmere sweaters. When you have a solid bank from which to draw, you won't be scrambling to pull together season-specific looks when the weather starts to change. 
Invest in a Pair of Cropped Jeans

—If you haven't noticed, the denim trend de jure is all cropped, all day, and we are positively living for it, especially since it has a uniquely transitional benefit when season-straddling. We adore this trend because it allows you to create fun summery looks with without the obvious shorts or dresses. Oh, and bonus: Cropped jeans have the cool ability to be laid-back but also highly tailored, so they're supremely versatile for both sleek office looks and fun weekend getups. Plus, they work well in any season when styled with the right footwear. 
Layer with Your Best Jackets

—Lightweight jackets are a stylist's seasonal secret weapon, helping to take any look from warm to cold and back again. Make sure you have a flexible denim jacket or two on hand to throw on all your flirty, summer dresses as well as to layer with cozy knits. And don't be scared off by other materials beyond denim. You can get creative with fun windbreakers, funky blazers, utility jackets and leather bombers, all of which work beautifully in both summer and fall.
Get Cozy with the Ankle Boot

—The ankle boot is what we like to call the MVFO (Most Valuable Footwear Option), especially at this time of year. Why? Think about it:

You can wear booties

with high-hem shorts, rompers and skirts for summer music festivals or style it with a pair of chunky boot socks over jeans and leggings when it's snowing out. To get back to foundation-building, we recommend

picking up two pairs of booties

—one in black or gray and one in brown, camel or navy—so you have an option for every look.
Refresh Your Stash of Tights

—As crucial a part of our wardrobe as they are, we don't give nearly enough time or attention to picking out tights. But nothing helps you start out fresh for the cooler months quite like a few new pairs. Make sure you have a new pair of black tights as well as a couple of fun options—stripes, fishnets, neons, whatever gets you excited—to dress up your more basic fall and winter looks. Sport them with shorts and miniskirts for a transitional option.
Don't Hang Up the Maxi Dress—If the temps have dipped below 70 degrees, it's probably time to hang up anything with a super-low hemline. But that doesn't mean you have to retire all your cutest dresses! Keep those floor-length frocks in the rotation year-round, since they look as amazing at all your summer weddings and showers as they do at the pumpkin patch. The key, of course, is to layer to your heart's content, keeping your favorite denim jacket as the top layer when things start to get nippy in September and October.
Befriend the Solid-Colored Jumpsuit

—The jumpsuit is like the versatile version of its summery younger sibling, the romper. Whether dressed up for a wedding or dialed down for happy hour,

a stylish full-length jumpsuit

can beautifully accommodate virtually any occasion or season. For summer, go for a sleeveless style with a fun sun hat, some brightly colored jewelry and your favorite pair of strappy sandals. In the fall, warm it up with a light jacket, a felt wide-brim hat and a pair of cute booties. There's truly no ambiance where you can't make the jumpsuit work!
Don't Take Tanks Out of the Rotation

—Tank tops can be just as versatile as our favorite basic tees, so why do we often ignore them as layering options? When styled beneath a comfy sweater or a light jacket, a satin or cotton cami can lay the perfect foundation for your entire look. Make sure you have a flattering one in all the most basic colors, including black, brown, white and navy, so you always have something to toss on with jeans, leggings, skirts, scarves and sweaters throughout the year. 
It's All About Versatility
Building a ground-up wardrobe that straddles all seasons can be a challenge, but as long as you focus on versatility, you'll be well on your way to a January to December closet that doesn't take a ton of thinking. Do your best to skip out on the heavily seasonal (as cute as those summer- and fall-themed graphic tees are, there's only room for one or two in a 12-month wardrobe) and learn to layer and you'll be well on your way to a summer-to-fall collection to be proud of.