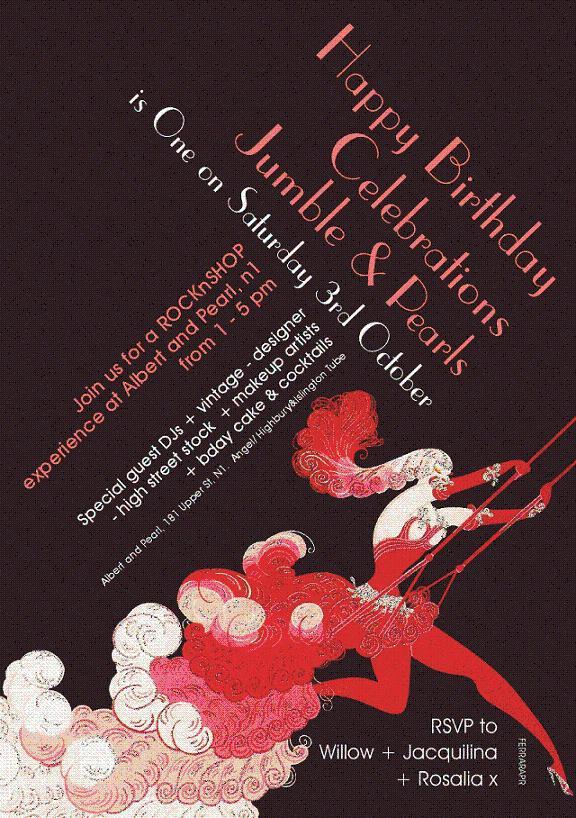 Jumble and Pearls is one on Saturday 3rd October, and to celebrate they're hosting an event on the 1st Saturday of every month.
Expect to rummage through their collection of vintage treasures, jumble goods, retro glasses, military wear, make-up, and high street and designer gems for both men and women.
Special guest DJ's including Jonny, Dave Rose and Gripps & White T will be providing the tunes, high profile make-up artists will be lashing on the lipgloss, and psychic to the stars Andy McGowan will be on hand to predict the future. We reckon we can predict it ourselves: fun, fun, fun. And we'll probably be a few pounds lighter, too.
Oh, they'll also be providing cocktails galore, birthday buns and cream cakes. It doesn't take much more to persuade us, but if you need something else to whet your appetite, get a load of this: it's free.
Need we say more? Jumble and Pearls is hosting these amazing events on the 1st Saturday of every month between 1pm and 5pm at the Albert and Pearl.
This post appeared first on MyFashionLife.com