Last Updated on 29th April 2013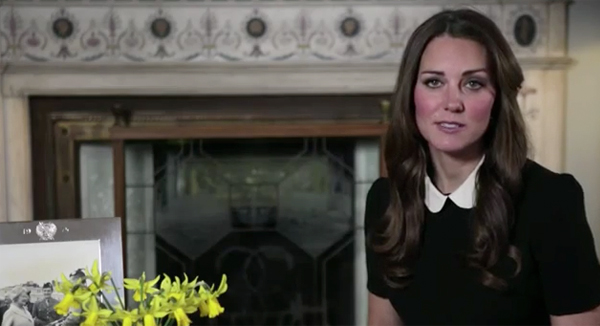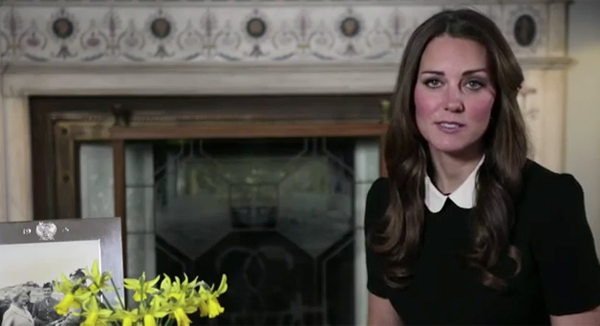 Kate Middleton is once again doing her bit for charity, this time giving a speech to raise awareness for children's hospices.
Wearing a cute black and white Topshop dress with a Peter Pan collar (don't bother looking for it, it's already sold out – shock, horror) Kate gives a moving speech about Children's Hospice Week in the prerecorded video footage.
"As Patron of East Anglia's Children's Hospices I have been fortunate to see at first hand the remarkable work that they do for children and young people with life-limiting conditions, and their families," she says.
"With our support, those providing children's palliative care can continue to offer these extraordinary services. It does not bear thinking about what these families would do without this.
And as the Duchess of Cambridge says in the video, you can head to togetherforshortlives.org.uk to find out more about Children's Hospice Week. Well done Kate on another well-delivered speech!
Oh and before we forget: Happy second wedding anniversary to Wills and Kate. Is it just us or has the time flown by?