[noskim]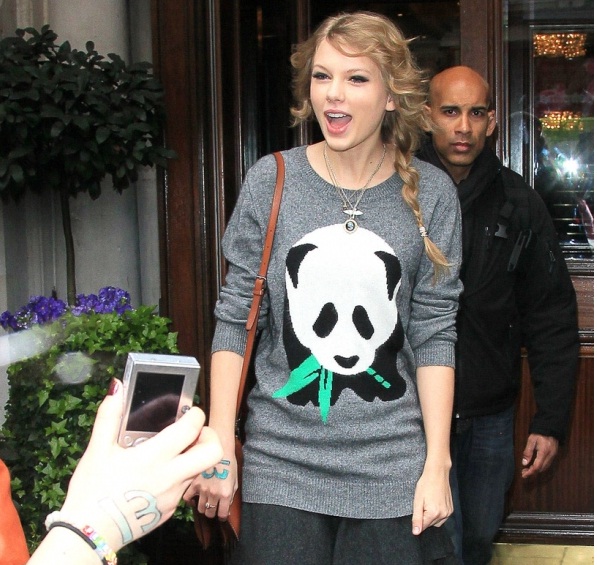 Yves Saint Laurent is known for saying that fashions fade, but style is eternal. No truer a word spoken! Some fashion trends can be fun in their time, but can also lack style and look awful once the trend has died. So what trends from 2012 should be left there?
Animal motifs
2012 saw images of owls, horses, foxes and birds flood the high street. There were t-shirts, jumpers, dresses and accessories with pictures of animals on them everywhere. Some sported one big animal image and others used repeat animal print motifs. Everywhere in 2012, but not to be worn in 2013!
Double denim
This '80s look made a brief reappearance last year; however it should not attempt a repeat performance in 2013. Jeans will always be a staple of any wardrobe, but pairing them with a denim shirt or denim jacket should not be continued this year.
Orange hues
Orange, tangerine, whatever you want to call it, this colour should not feature in your wardrobe this year. We saw quite a bit of it in 2012, as it was favoured by many designers, such as Marc Jacobs. Whether this colour appears on clothing or on skin, it will not bring you favourable attention in 2013. Oranges and tangerines taste good, but are not good to wear!
Pyjama-inspired trousers
The pyjama style trouser was a big trend in 2012, for the both the high street and designers alike. Labels such as Stella McCartney and Louis Vuitton featured this trend in their collections, but it is neither flattering nor chic. The pyjama pant is something that should now be kept to the confines of the home. Pyjamas are just that and should not be confused with outdoor wear.
Mullet skirts
The last trend that we recommend ditching is the skirt or dress that has a short hem at the front and a long hem at the back. We saw it regularly throughout the summer, but it was already on its way out by winter. Like the haircut of the same name, the mullet skirt has had its time. It should now be removed from your wardrobe.
Ridding your wardrobe of these outdated trends
Do you own any of these items, but don't want to simply throw them out? Why not recycle your clothes?
There are various ways to ensure your unwanted clothes go to a good home, from recycling clothes banks to charity donations to selling them to help you buy new items for 2013. A number of places, such as Music Magpie, will buy your unwanted clothes quickly and easily.
According to the Office for National Statistics 2012 survey, the average man spends £259.20 on clothes per year, with women spending £453.60. Selling your unwanted clothes is a great way to save a bit on that expenditure too.
So what are you waiting for? Recycle clothes you no longer want and let someone a little less fashion forward than you enjoy them for a while.
[/noskim]
This post appeared first on MyFashionLife.com