Roaring Twenties
The Roaring Twenties describes an era in time filled with style and glamour. This time also gave birth to the 'flapper'; a young Western woman seeking all the pleasures and excitement that this decade had to offer. With short skirts, bobbed hair and fancy jewellery jiving to the era's Jazz music, this new woman encapsulated the cultural 'look' of the 1920's.
Style and glamour go hand in hand with picking the perfect jewels to wear. Art Deco played an important role within styling in the 1920's. 'Art Deco' represented many things of the era and affected all forms of design that we still see to this day. Designers borrowed from historic European styles, contemporary Avant Garde art and imagery of the machine age; seen in the clean lines that hold the colour of many Art Deco pieces. They also incorporated ancient cultures within designs such as the arts of Africa and East Asia which provided the rich colours and materials (http://www.vam.ac.uk).
The Great Gatsby
Art Deco styles in jewellery from that era can be seen in 'The great Gatsby', Baz Luhrman's film adaptation of the F.Scott Fitzgerald novel. The jewellery worn by the actress' are pieces based upon jewellery of the 1920's; with the strings of pearls and diamonds that are layered in bracelets, necklaces and drop earrings. The headpieces worn in the film are an iconic accessory to the flapper. All the jewellery in the film was designed by Tiffany & Co. who are now featuring 'The Great Gatsby Collection' of Art Deco jewellery pieces from the film.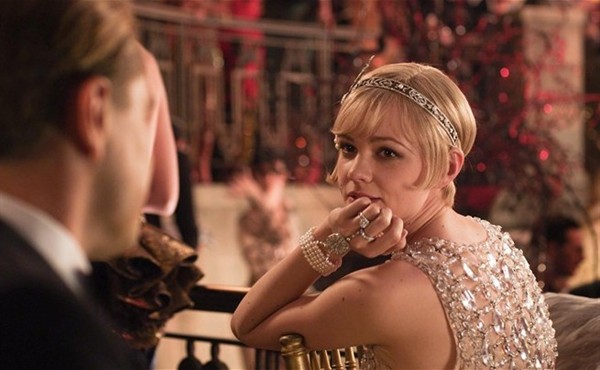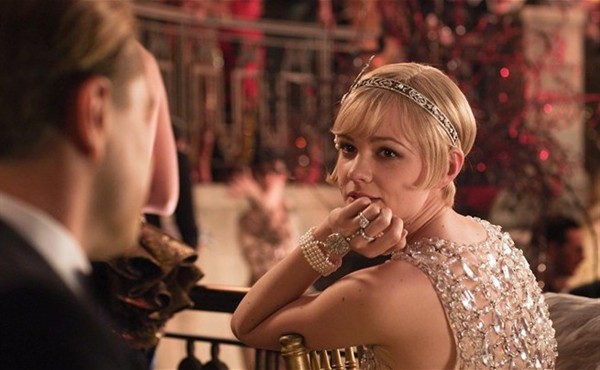 The Twenties Collection
Within most of the Art Deco jewellery designs pearls play an important part; offering a luxurious coating of creams to any outfit. The luxury jewellery brand, Jersey Pearl, have Art Deco designs in their jewellery with The Twenties Collection. In collaboration with jewellery designer, Drew Perridge, the Jersey Pearl twenties collection celebrates the era that brought pearls to the people. The Vermeil Gold Collar Ring exudes all the glamour that the 1920's lifestyle revolution embraced.
The 1920's flapper is inspiring fashion still to this day. With ideals of glamour and luxury pushing through each design, Art Deco jewellery pieces ensure that this is rather a fashion style than an era gone by.