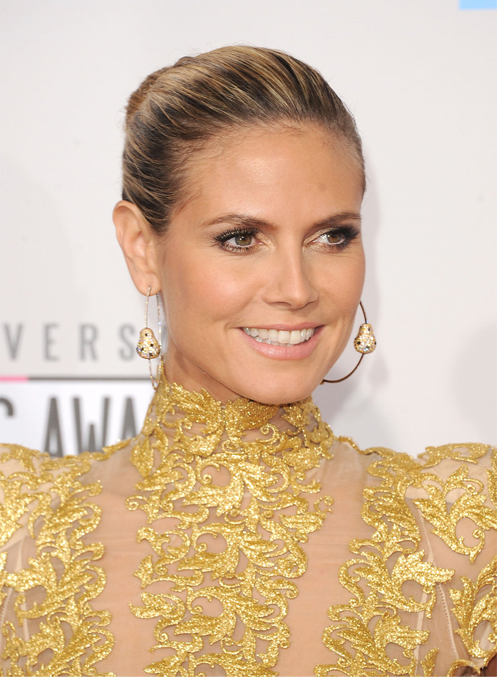 The gorgeous Heidi Klum has been nominated for yet another Emmy for her hosting duties on Project Runway – her fourth one to date!
Heidi was officially nominated in the 'Outstanding Reality Show Host' category alongside Project Runway co-host Tim Gunn – an award we definitely think she could walk away with on the big night.
The 40-year-old German stunner was nominated for the same award for three consecutive years back in 2008, 2009 and 2010, but lost out to Survivor host Jeff Probst every single time. Ouch!
The good news for Heidi (and the bad news for Jeff) is that he isn't even nominated this year, so there's hope for Heidi's mantelpiece yet!
Do we think the fourth time could be a charm and she might actually walk away with the accolade this time round? Guess we'll just have to sit tight and wait and see! Good luck Heidi!
This post appeared first on MyFashionLife.com