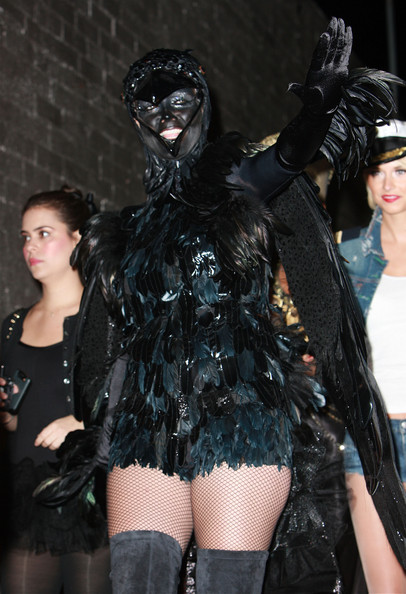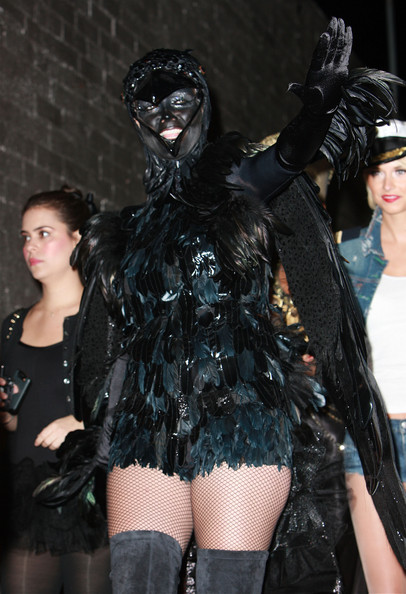 Halloween can only mean one thing in Hollywood – Heidi Klum's Halloween party. To celebrate her 10th annual soiree, the supermodel invited a never ending list of celebrities to the fright night, and they certainly got into the spirit of things.
As the most fearsomely gorgeous host, Heidi , who recently gave birth to her fourth child , brought her highly anticipated Halloween party back to Hollywood at new hotspot Voyeur, and along with it came costumed celebs, demonic decor, and terrifying tunes from Devin Lucien , resident DJ at LA's Bardot and Guys and Dolls.
Among the packed-out party-goers, celebrity guests in fancy dress included Paris Hilton dressed as something white and fluffy (predictable, non?), Kelly Osbourne and Luke Worrall dressed as egg and bacon (we think that's cute), Perez Hilton dressed as Lady Gaga (yes, really), Rachel Zoe dressed as a hippie (what's new?), Rick Fox dressed as a zombie (at last, someone got the theme), and of course, Heidi and Seal dressed as his n' her crows – aw.
Sipping on Halloween-themed cocktails including the Wicked Witch Apple Punch, Jack-O-Lantern and the Black Widow, the ghoulish guests danced until the early hours.
No rest for the wicked, eh?