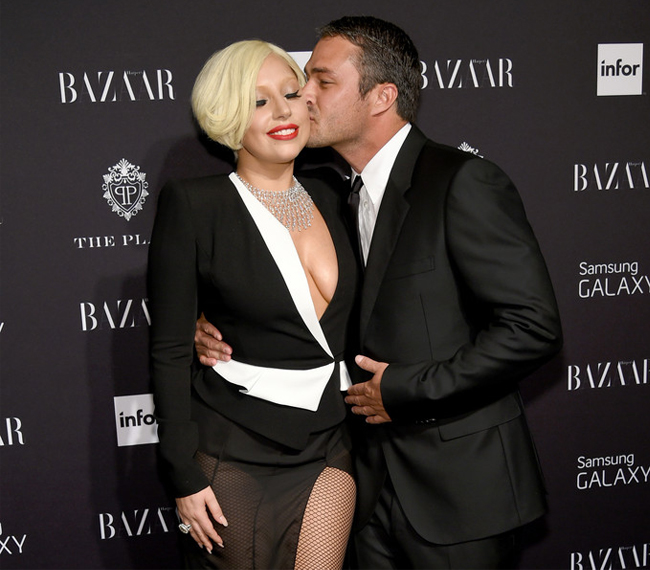 Lady Gaga often confuses us with her outfit choices, but now she's also confused us in terms of her relationship status too.
We know that Mother Monster and her long-term boyfriend Chicago Fire actor Taylor Kinney are pretty private about their personal lives (and fair play to them!) but rumours are rife that the couple have had a private "commitment ceremony". And not many people are sure what that means…
Does this mean that the couple are engaged or even married? Although Lady Gaga doesn't have what us traditional folk would describe as an engagement ring, a ring has found itself on Taylor's ring finger, which makes people believe that she and Taylor are now a little more than just boyfriend and girlfriend…
"They don't have time to plan a wedding, so they decided they would have a small gathering to show the people they love most how committed they are to one another," a 'source' close to the couple reportedly told The Daily Star. "It was just for her family and a few close art and designer friends."
Interesting. That's all the info we're going to get for the time being. We think Lady Gaga will let us and the rest of her Little Monsters know the deal when the time is right.
Congratulations on your, er, commitment guys!
This post appeared first on MyFashionLife.com