Last Updated on 2nd March 2022
There's a reason why ballet flats never go out of style – they're comfortable and they're stylish. 
Best of all they're versatile. Ballet flats can be dressed up or down to match any outfit, making them the perfect shoe for any occasion.
So whether you're looking for something to wear to work or something to wear to a party, ballet flats are the perfect option.
Here we highlight the ballet flats we're absolutely loving right now and show you how to wear them for every occasion!
For Work: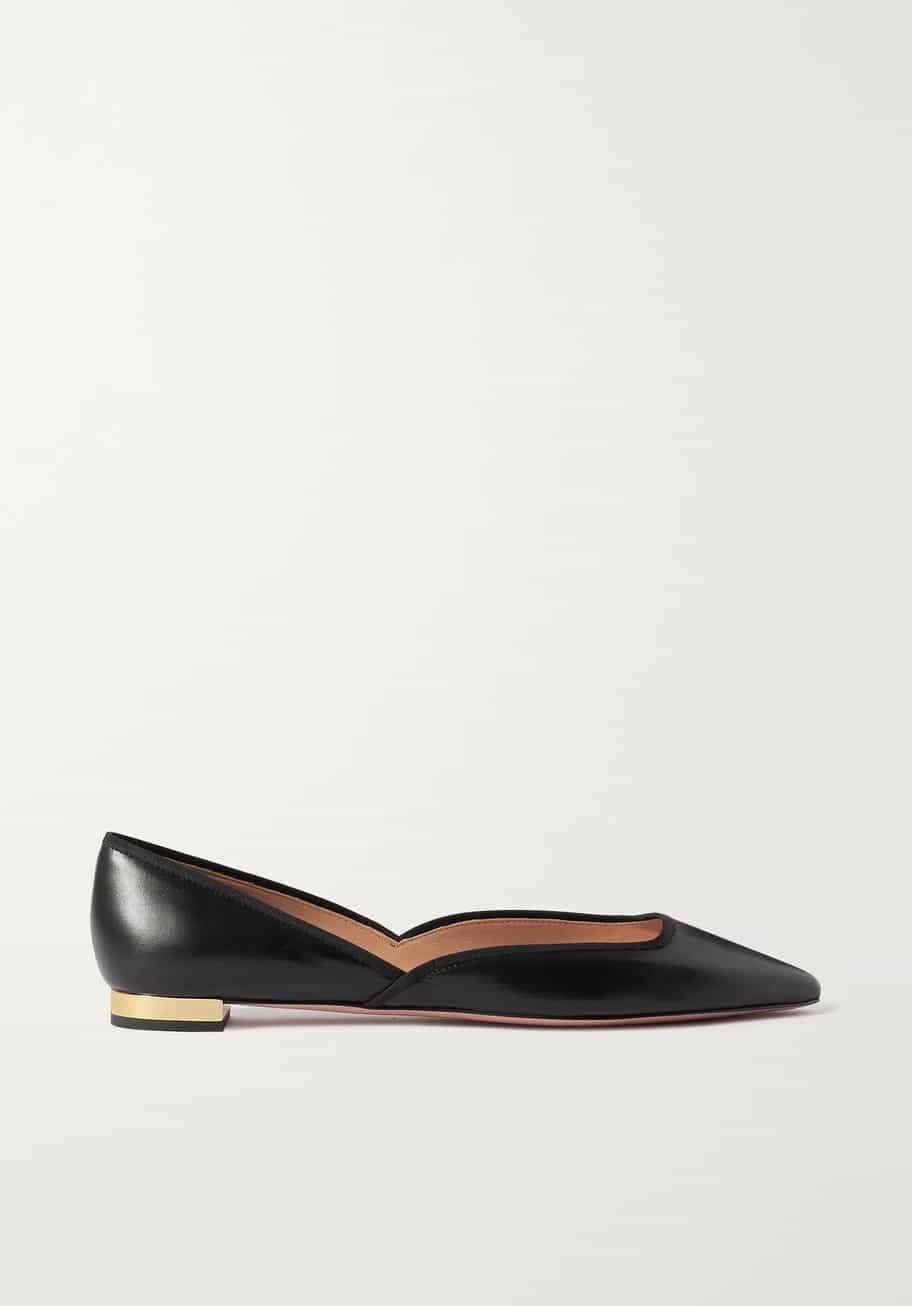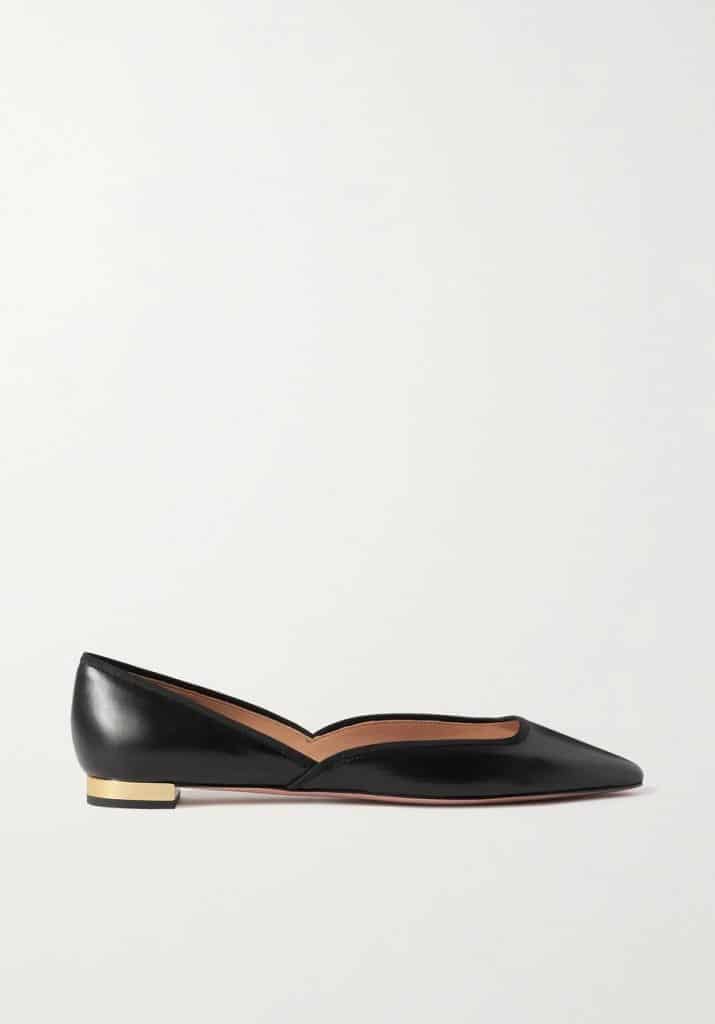 If you're looking for a stylish and professional flat to wear to work, go with a classic black or nude ballet flat. These colours will match almost any outfit, and they'll make you look polished and put together.
Aquazzura Leather Ballet Flats available at Net-a-Porter
For Going Out: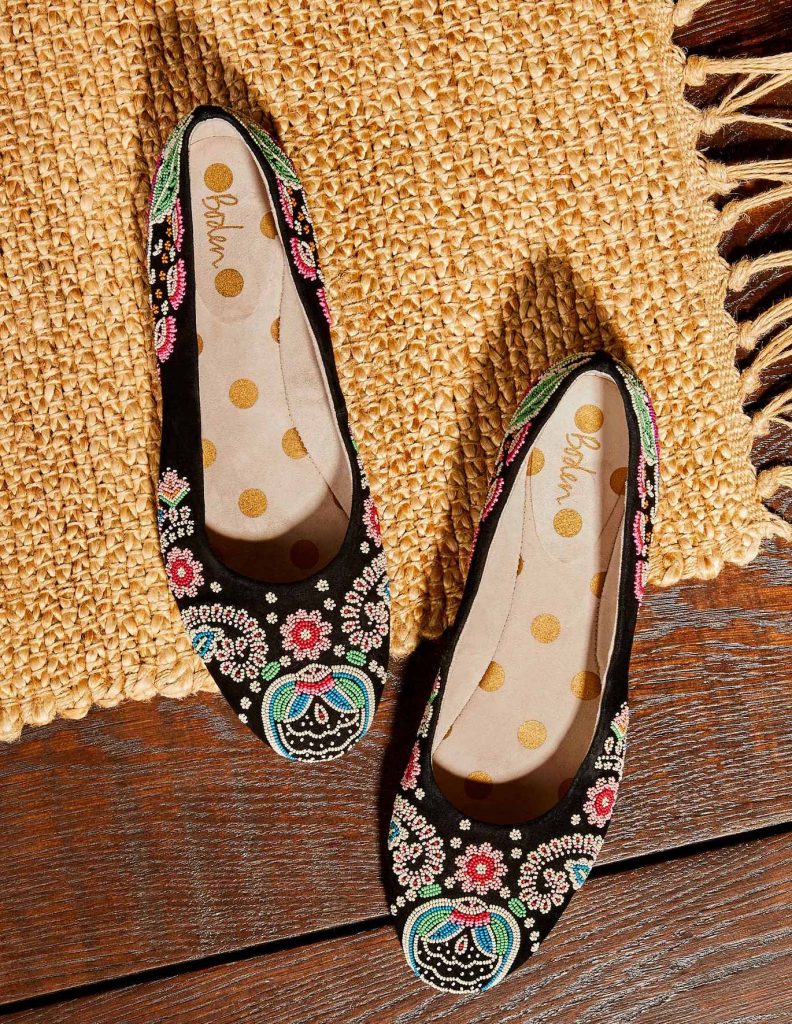 If you're going out for drinks or dinner, try a dressier ballet flat in a metallic color or with a sparkly embellishment. These flats will add some glamour to your outfit and make you look like a style goddess. If you're dressing down for a more casual outing, and want something a little more fun, try a printed ballet flat in a bright colour or with a bold pattern.
Embellished Ballerinas available at Boden
For the Weekend: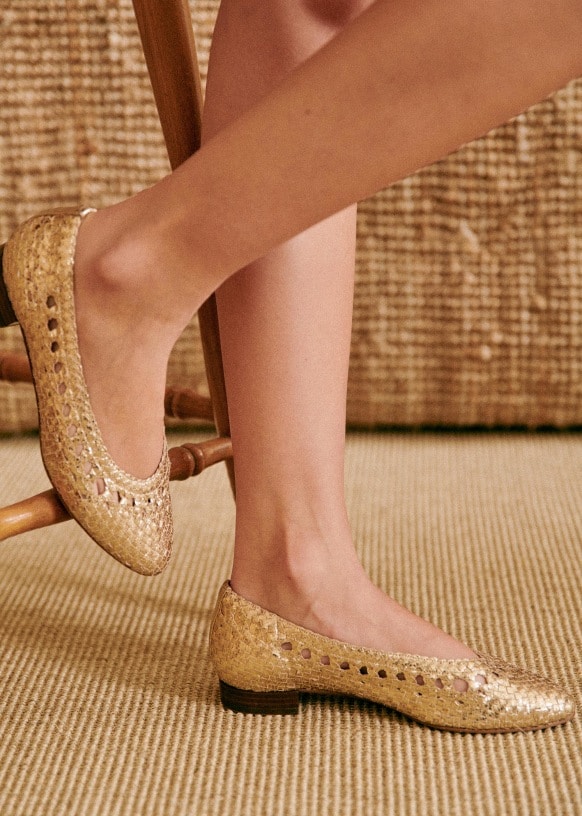 For weekend errands or running around town, choose a comfortable and stylish flat like these hand-woven ballet flats. These beauties will keep your feet comfy all day long without sacrificing style. Plus, they'll go with just about anything in your closet!
What to wear with ballet flats?
When it comes to what to wear with ballet flats, there are a few key things to keep in mind. First and foremost, you want to make sure that your outfit is complementary to the shape of the shoe.
If your ballet flats are pointed or have a slim silhouette, try pairing them with outfits that have clean lines and minimal detailing. Conversely, if your ballet flats are more rounded or traditional in shape, feel free to experiment with bold prints and textures.
Another thing to consider when styling an outfit around ballet flats is proportionality. Since ballet flats are typically seen as a more casual style of footwear, it's best not to pair them with too many dressy items. Instead, focus on creating a balanced look by incorporating both dressed-up and dressed-down pieces.
For a more casual look, try pairing them with jeans and a t-shirt, or try them with a sundress or skirt. A simple black dress or skirt paired with a white blouse or tank top can create a classic look that's perfect for any occasion. Feeling more adventurous? Why not try pairing your ballet flats with a colorful printed maxi dress?
Finally, it's always important to feel comfortable in whatever you're wearing. So if there are certain items that you love but don't feel confident sporting with flats, go ahead and swap them out for something more suitable. The key is to have fun with your look and experiment until you find what works best for you!