Last Updated on 10th October 2008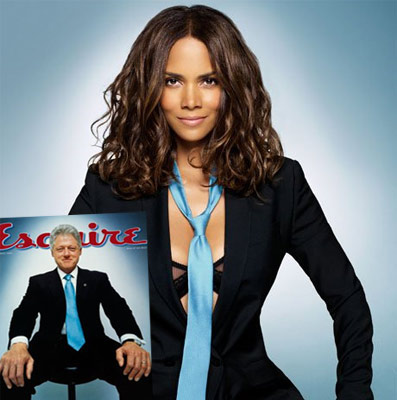 As the race to the presidential campaign heats up so has the relationship between fashion and politics.
Obama inspired pieces were spotted on the runway this show season at Sonia Rykiel, Jean-Charles de Castelbajac and Rodarte.
Meanwhile, Stella McCartney wrote "P.S. Vote Obama!! in the distributed notes at her presentation in Paris. This month's Esquire mag features a sultry Halle Berry recreating Clinton's pose from a past issue. Inside the actress dons a fitted vest emblazoned with previous Esquire covers featuring Obama and another with Clinton. Fashion and politics never looked so good right?
Is it safe to say that the fashion industry has no love for McCain? We haven't witnessed any public displays of affection for the Senator so far!