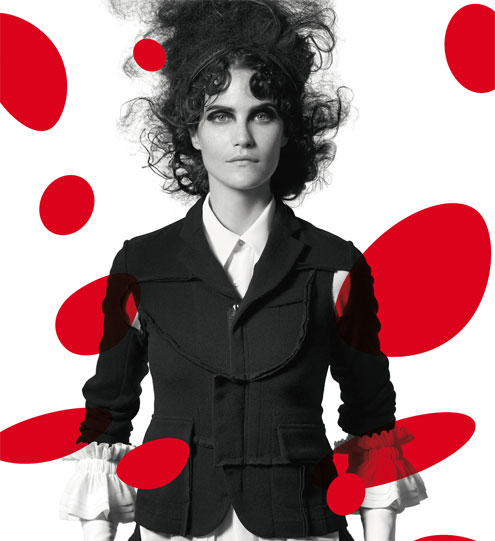 What: Comme des Garcons for H&M is set to be released worldwide on November 13th and with less than one month to go we can barely contain our excitement.
Why: One of the most influential and conceptual labels of our time, Comme des Garcons was established in 1969 and is often referenced in the designs of other great names. Marc Jacobs admitted:
"I have never insisted on my own creativity, as Chanel would say…everyone is influenced by Comme des Garcons…"
Memorable for her extravagant, visionary efforts, it is perhaps a concern for regular H&M shoppers as to what sort of pieces could be imagined by Kawakubo for this collaboration. Kawakubo afterall, challenges the concept of fashion as the mainstream recognises, ultimately creating some fascinating, yet unflattering designs. It is worth acknowledging in this time of doubt then, the successful efforts of previous H& M collaborators Viktor and Rolf, who are also known for their artistic, referential presentations and have even pointed to their unhappiness with mainstream fashion in their creations.
What Viktor and Rolf do, I believe Comme des Garcons has only done better. The 30-piece collection is a wearable range which exposes some typical Comme de Garcon attributes: dark shades, uneven lines and polka dots.
Images courtesy of H&M