Last Updated on 29th October 2008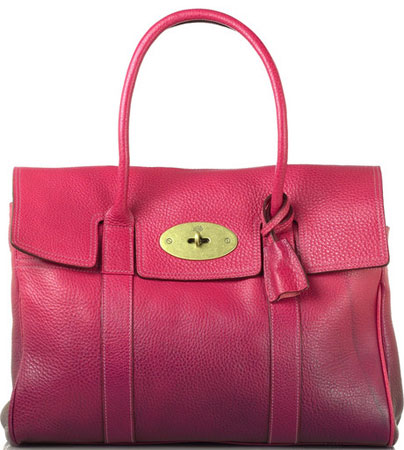 Our first Mulberry treat came this year when they collaborated with Jonathan Kelsey to produce a footwear collection for A/Wo8. In fact, I am still pining for the fushia, suede cropped bootie…
But never mind that because it appears Mulberry has some more tricks up its sleeve, for they are set to unveil a new concept store in Manchester.
The store will launch in October next year and the aim is to produce a concept that will display the progression of one of our favourite British brands since it's beginnings back in 1971. Mulberry has developed significantly over recent years, with it's introduction of various products, including Jonathan Kelsey's luscious, hard-edged designs.
So what can we expect from this new concept store? Well if the concept on Bond Street, London is anything to go by, an exciting space that has the potential to present the brand in unique, creative ways.
What's more, Mulberry have enlisted the help of interiors specialists Universal Design Studio (who's client database consists of Liberty, Reiss and Stella McCartney). We can't wait. And we also have our fingers crossed for another season of Jonathan Kelsey at Mulberry…