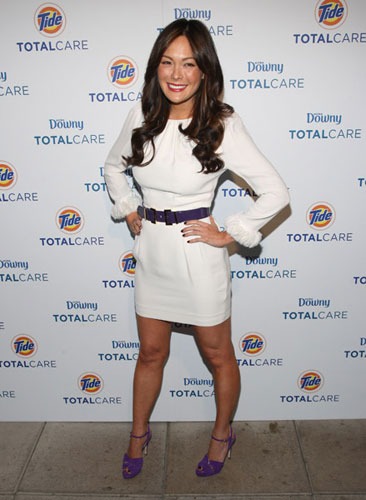 Ok, so it's not the most obvious winter choice – especially in this not-so-lovely weather, but the little white dress will brighten any room and will certainly make one stand out among the little black dress wearers of this season.
Yes, black is back, but there is an ethereal quality of the little white dress that suggests it's a perfect option for the party season.
Paler colours might typically be seen as spring/summer shades, however the LWD has littered the red carpets at recent events, and the high street is stocking up for the coming months. So why not trade your LBD for a LWD; a fresh and crisp version of the simple party outfit. Here are our top 5 picks!
1. Temperley London do a beautiful, white version of the popular 20s style, fringed dress.
2. Thurley's Jewel embellished dress needs no fuss due to its exquisite and revealing back.
3. This Alice + Olivia Ruffle sleeve dress is brought to monochromatic life when teamed with opaque, black tights.
4. The embellishment of Malene Birger's white cotton oversized T-shirt dress requires little else to make you feel like a dazzling, winter Princess.
5. Alberta Ferretti 's simple Tiered chiffon dress is demure and understated. Complement with a black tuxedo jacket.