Last Updated on 12th January 2009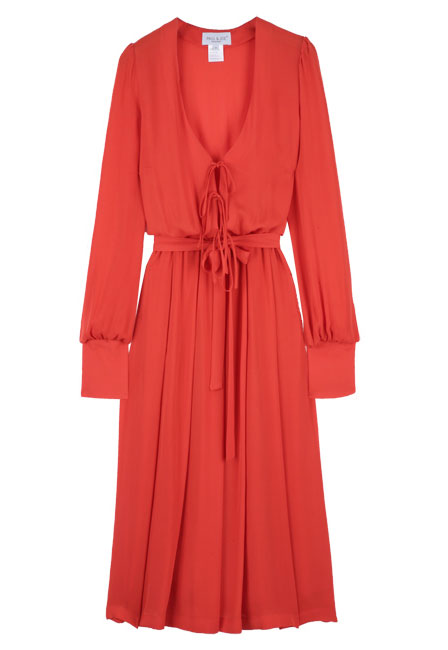 We declared our adoration for citrus colours (in particular orange two years ago) . Now, fashion forecasters everywhere are predicting that the 'it' colours for spring this year will be a rather tropical palette of orange and yellow (not, may I add necessarily worn together). On shopping around for something in these citrus shades we came across this chic tangerine long sleeved dress by Paul and Joe, helping to confirm that we still approve of the trend.
On a lower budget – ASOS have a massive selection and you can shop by colour making it even easier to embrace what we shall call our "citrus spring".
As eternal optimists we will be donning the spring shades whilst there's still frost on the ground in the hope that it might just encourage the sun to come out a little earlier so that we can all begin to thaw out! Paul and Joe Long Sleeve Dress, £395, available at my-wardrobe.com