Maca Root regime,£16, available at thebodyshop.co.uk: The Body Shop come up trumps again with this versatile men's grooming set. The Maca regime includes a face scrub, face wash, face protector, and face shave relief.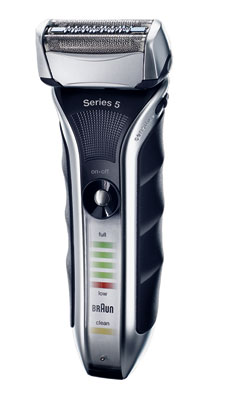 Braun, Series 5 Electric razor , £189.99 : The essential male grooming investment! The Braun series range is available at selected retailers including Argos, Boots, Super drug and online at Amazon.
The Refinery "Daniel Craig" Treatment (£175.00/2.5 HRS) available at The Refinery, Brook St, Mayfair & Harrods: You know your man secretly (or not so secretly) wants a bit of the Bond action so treat him to the 'Daniel Craig' experience! Girls be warned – 007 side effects may be un-reversible!
Cowshed Bullock's set , £20, www.cowshedonline.com: A favourite brand of mine – not just because of the cheeky names, but the range smells gorgeous- with properties of hemp oil which keep the skin hydrated without being too greasy. The set includes a fabulous Bullocks Bracing Body Wash (100ml) and Bullocks Soothing Moisturiser (100ml).
Sports massage with Rhiannon at U.R Beautiful Kingston (£60 /1 HR) : Ease away stress and tension, and treat muscle troubles with this tailored consultation and special massage techniques Available exclusively at U.R. Beautiful, Kingston.