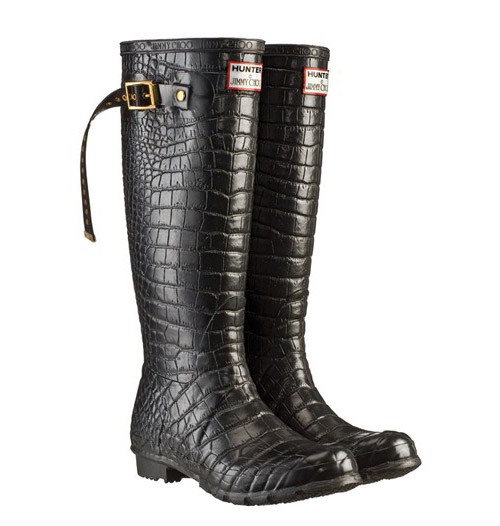 Mud, Jimmy Choo, tigers and bears oh my! Yes, there's a new range of Jimmy Choos is on its way. But no, it doesn't feature zipped gladiator heels or Swarovski crystals.
This time the shoes have apparently been inspired by all the trustfund, Topshop lovlies that strut their stuff at the catwalk that is the Glastonbury festival, according to Tamara Mellon. And no, they're not actually shoes. Get ready for Jimmy Choo wellies.
The limited edition boots are the result of a collaboration with iconic welly maker Hunter and are available from June. Expect black embossed crocodile print, gold buckles and leopard print lining.
Prices start from around £200, so don't expect too many of those produced to go anywhere near mud.