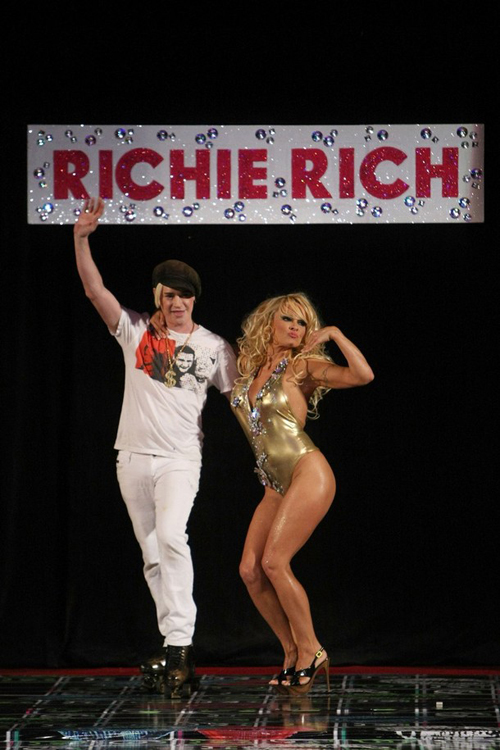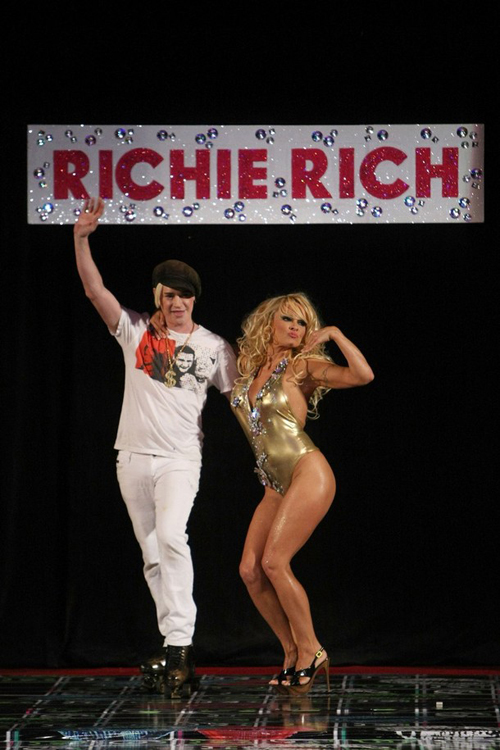 Hot on the heels of Gwyennie Paltrow, Pamela Anderson has announced that she too is a fashion designer. Yes if you thought 2009 had already seen enough collaborations then think again, because here's one more.
The Baywatch buxom beauty has teamed up with ex-Heatherette designer Richie Rich to create an ethical footwear line. The leather free shoes and casual pieces such as swimwear and skirts, were launched during Miami Fashion Week and the line is entitled Muse.
In true Pamela style, she remarked during her press conference:
"I really don't like to wear clothes. I would rather go naked. But I love Richie's designs, so I agreed to be part of Muse.
Muse will hit stores this summer, so be prepared, one can only imagine what this pair will come up with. I am expecting the most exciting ethical shoes to date however, I think it's fair to say brightly coloured and super high can be expected.
[Image]