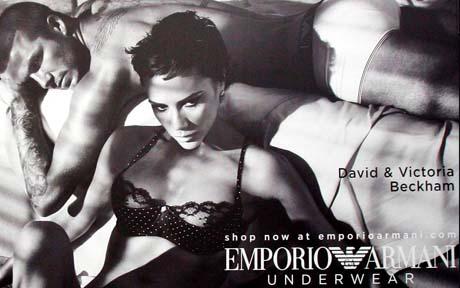 Just when you thought it was safe to open your eyes, there is more sultry underwear wearing from the Beckham family, but this time it's both of them.
Yes, Victoria and David have teamed up for a jaw-dropping advertisement for Armani lingerie. The advertisement in question is mounted on an enormous billboard in the centre of Milan, hopefully not near any traffic lights.
Whilst the gorgeous David is spread across the bed we see the ever-stunning Victoria giving us full on bedroom eyes. Could there be a more beautiful couple? Whether you love or loathe them you cannot deny they look incredible!
And you'd think it was a prize enough being just so damn beautiful, but it's rumoured the gorgeous duo have been given £32 million for these fabulous shots, this will add nicely to David's £20 million deal and Victoria's £12 million. It must be tough being a Beckham.
[images]