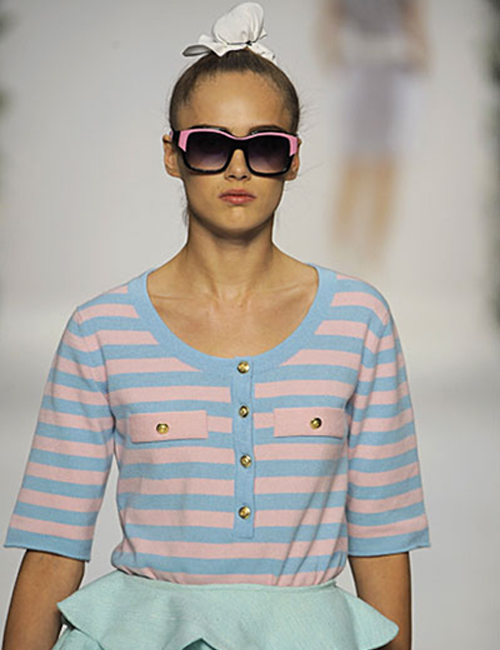 The celeb's favourite brand is already a firm fashion staple but PPQ has upped its' game and has taken on the store of the moment: the pop-up shop.
PPQ closed its Conduit Street store last year, and have decided to prove to the world that they continue to have the fashion edge. Pop-ups are the chicest way to shop, and you know that PPQ's latest offering in Burlington Arcade, London will not disappoint.
PPQ are planning a line of pop-up shops to open over the year, the first is The Jackdaw Store. It will open 22nd February to coincide perfectly with London Fashion Week.
Not only is Burlington Arcade housing this unique concept but it will also be hosting the PPQ catwalk show. Expect to see the likes of Peaches Geldof and Alexa Chung with prime seats.
The store will be selling its Spring/Summer 09 collection, so expect candy stripes and colourful dresses. It's worth a visit just to check out the decor, Faberge egg inspired display cases have been created by Tom Bartlett so you know the store will be true to PPQ's quirky charm.
Make sure you pay a visit, because pop-ups are never around for long!