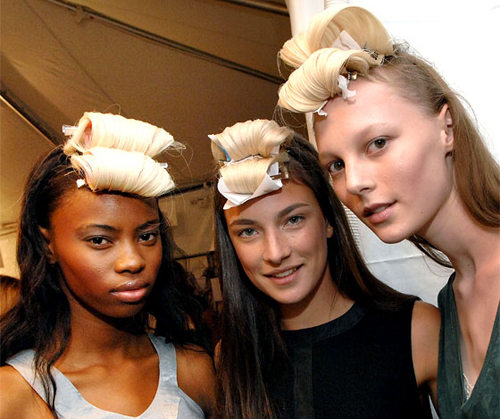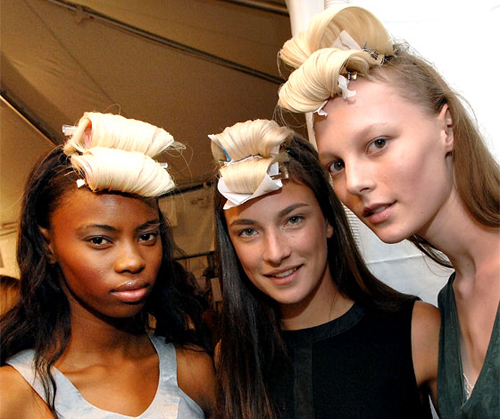 "Half price! It's half-price everywhere, in Milan, even in New York," cried Anna Chyzh, a 23-year-old model from Kiev. That's right…get those models whilst stock lasts at an agency near you!
Ok, so not quite. But the truth is that models have also fallen victim to the credit crunch.
Top designers, had fewer models strutting their stuff at the couture catwalks in order to bring down costs. And now, Premier Model Management has confirmed that clients are cutting back model budgets. Those who used to pay a rate of $4,200 are now offering $2,100. For one of the top modelling agents in the world this can't be a good sign.
Agencies are rumoured to be 'adjusting' their books, and taking on more commercial models rather than catwalk models. This in my opinion, isn't such a bad thing, the likes of Cindy Crawford would be considered commercial by today's standards and I for one would welcome the return of the Amazon woman.
But, it is the new faces who are going to feel the pinch. Karen Diamond, director of Models 1 predicts that the designers will look to established faces to promote their brands. The silver lining is that a new league of supermodels will be born. Now, that's something we've definitely been missing.
[Source]