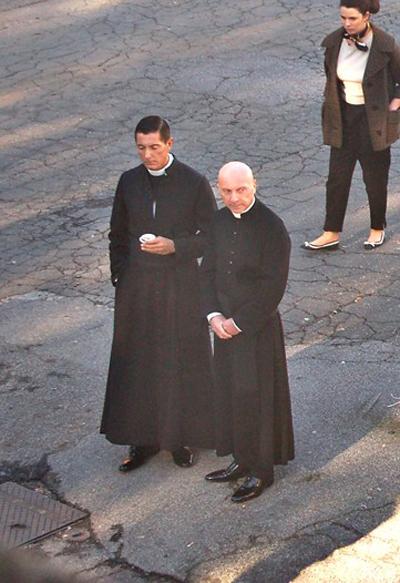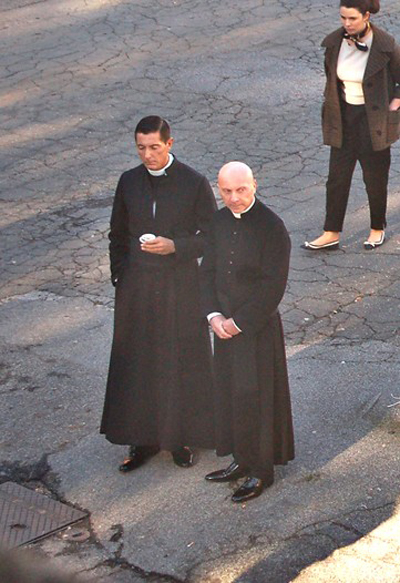 Dolce and Gabbana are fashion geniuses, they are perhaps even style gods, but priests? Looks like there's nothing the design duo can't do.
But if you're wondering where this stylish congregation will be, or the fact that you didn't know the Catholic church was into appointing fashion designers, then never fear, it's all for a film.
As with most things fact is often stranger than fiction. So they are not priests, but they are playing cameo roles as priests in a musical film. Honestly, it's the truth….told you it was strange.
In a new film called Nine, directed by Rob Marshall, Stefano and Domenico were caught on camera in Rome last week in all their holy inspired glory. The film, based on a Broadway musical is due for release in November.
But D&G aren't the only exciting stars in the film. Oh no, they join one of the best casts we've seen in a long time. Starring alongside Daniel Day-Lewis, Marion Cotillard, Judi Dench, Kate Hudson, Nicole Kidman, Penelope Cruz and Sophia Loren. Now that's a line up. Who'd have thought of a pair of designers sharing the screen with such stars, rather than dressing them?!
[Source]