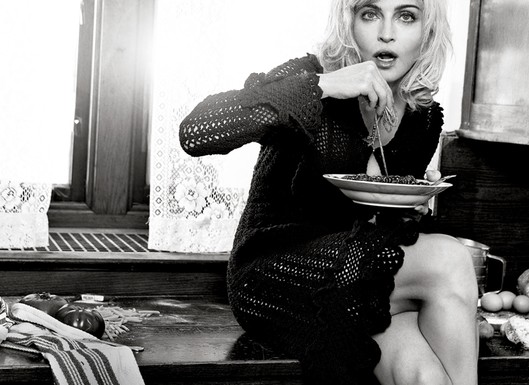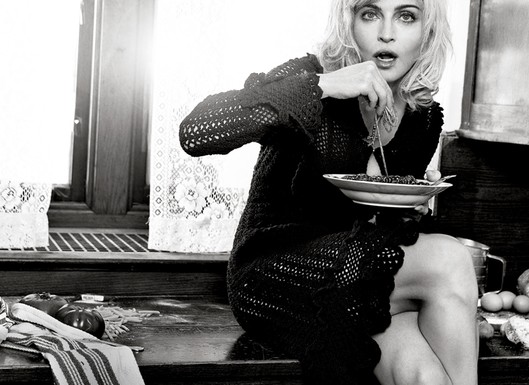 Remember us reporting that Madonna was the new face of D&G and how excited Stefano Gabbana was on shoot with the material girl? We thought then that the ads would have to be pretty special, and we've just seen the pictures to prove it.
With a friendship spanning almost two decades, you'd think the Queen of pop would be an obvious choice to front the brand's campaigns, but the Italian designers weren't always keen on the idea, saying "we were always afraid it would ruin our relationship.
Well, it clearly hasn't. As the three met up to shoot the spring campaign, they bonded over a shared affection for old Italian movies (apparently Madonna's quite the expert) before agreeing on Luchino Visconti's film Bellissima as the inspiration for the shoot.
"The collection is very Italian, very Sicilian, Gabbana told WWD. "It's a return to our roots with a modern angle, so we asked Madonna to interpret it in a different and human way. We believe that people are ready for a new message.
So as she plays the sensual housewife going about her household chores, the muse-come-model chose a number of looks which combine cropped crochet tops and dresses, floral skirts and leopard prints , all mismatched with a hint of Madonna magic, naturally.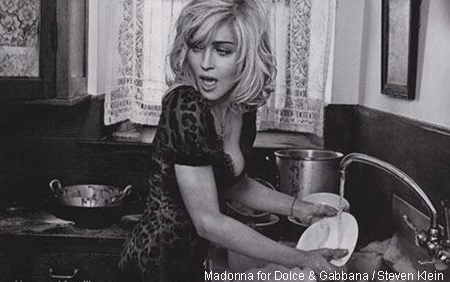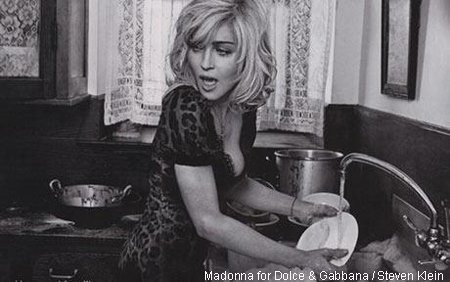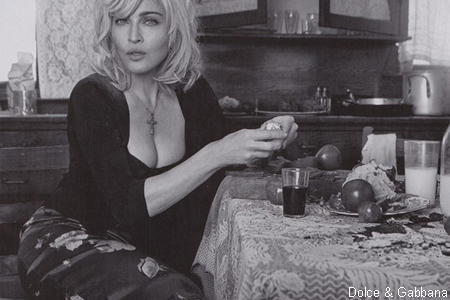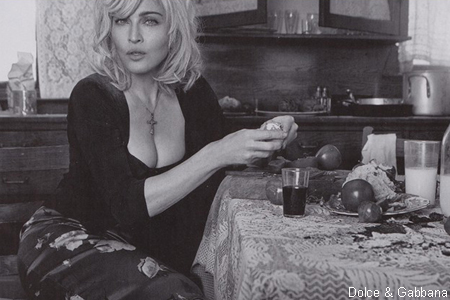 She didn't hold back when it came to the role play, either, appearing as a modern-day Magnani with tear-smudged cheeks in one of the shoots, snapped by Steven Klein. "She really cried, she really dipped into the part and took it very seriously, gushed Gabbana.
Sorry Vuitton, we think these simple, sexy shots might just have the edge over your polished Madonna campaign.
[Images]