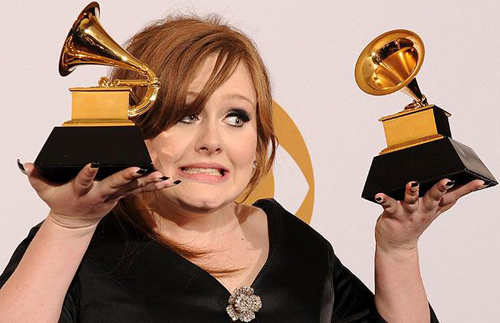 The Grammy Awards is the one ceremony when stars can let their hair down and don some more interesting creations. It's also the time when we get to see music stars trying their very best to look as stylish as Oscar nominees. Yes, it's a mixed bag every year and this year was no exception.
The Good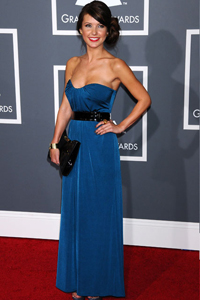 Audrina Patridge , Looking like a young Audrey Hepburn, this column of teal from Tadesh looks stunning. The patent belt and clutch are right on trend and that side bun looks nonchalant chic. The neckline is incredibly flattering. An all round winner.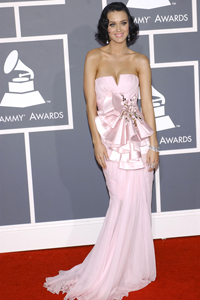 Katy Perry , Hold the front page, Katy Perry actually got a red carpet look right, but she's got a long way to go to make up for that horrendous performance. As for the Basil Soda gown, it is a gorgeous springtime pink, fits like a glove and the oversized corsage detail adds a creative edge.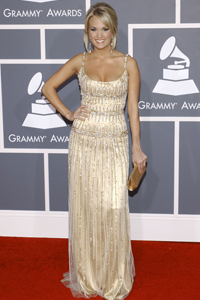 Carrie Underwood , Another surprise style winner. Shimmering delightfully in Zuhair Murad, Carrie shows off her wonderful figure and quite rightly plays down the accessories.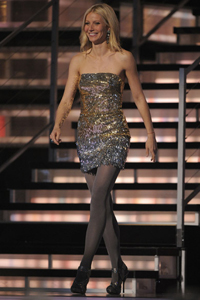 Gwyneth Paltrow , She has become the queen of showstopping outfits. Working her incredible legs, she does look phenonmenal. Gwyneth quite literally shines in Versace.
The Bad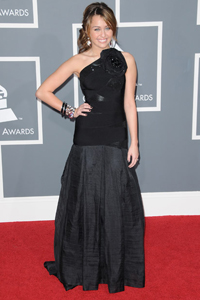 Miley Cyrus , Herve Leger by Max Azria is the brand of choice at the moment. But the young, gorgeous ones usually choose a nice little body con. And whilst I appreciate that Miley is enough trouble without getting her boobs out, she should have opted to dress her age.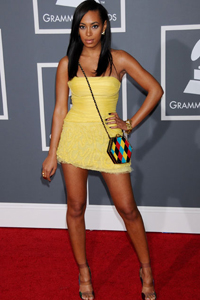 Solange Knowles , Talking of acting your age, whilst Miley needs to look more youthful, Solange needs to age up. This outfit is something you might have worn to your school disco aged 14. Not the Grammy Awards aged 22.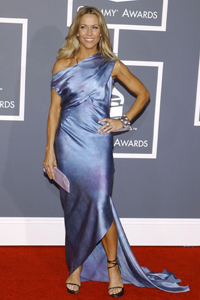 Sheryl Crowe , This Toni Maticevski isn't horrid, but the blue does nothing for her and what a weird shape. When designers cut these dresses, do they forget that they are made to be worn by people?!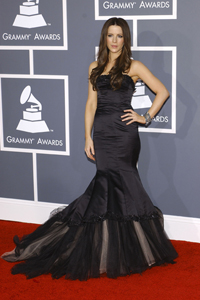 Kate Beckinsale , No Kate, the BAFTAs were in England, and you would still be overdressed. The top half is a great shape, but the bottom section of this Reem Acra dress is horrible, it's like she's dragging a fishing net behind her. Do you think she knew she was going to the Grammys?
The Ugly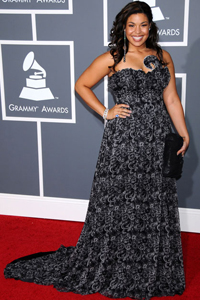 Jordin Sparks , uh oh, big mistake. So what do you get when you cross curtains, with a claw and a string of ball bearings? Well Jordin Sparks apparently. Even if you ignore the dodgy fabric pattern, or the unflattering cut or that freakish earring. You just cannot forgive anyone for that weird boob grabbing claw swirl thing.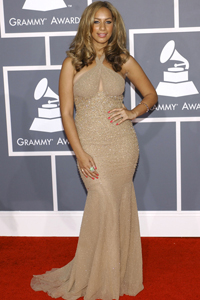 Leona Lewis , Shocking, just shockingly awful. Leona should have stuck with Cavalli or D&G, her Randi Rahm ensemble is a true disaster. I don't even know where to start, the colour: support pants anyone? The cut: since when has Leona had droopy boobs and freakishly large hips? Since never. It's a poor cut, poor fit and highlighted with dodgy nail varnish. Oh dear.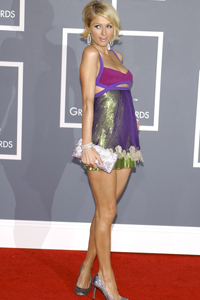 Paris Hilton , Now Paris please refer to Gwyneth, she demonstrates how you wear Versace without looking like a streetwalker. I know Paris is a fashion car crash almost 99.9% of the time, but this is particularly bad. There is not one bit of her nightdress that I can say works. Yuck!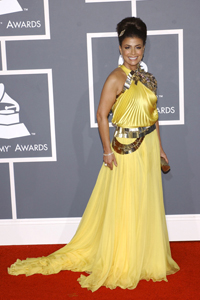 Paula Abdul , It wouldn't be the Grammys without Paula Abdul turning up in a monster of a dress. Her Basil Soda canary yellow outfit, is so weird I don't know what to say about it. I can only assume a canary collided with a frying pan and inspired Basil Soda on an off day.
A special mention…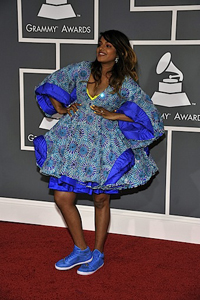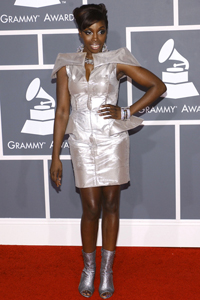 There were a few others that I thought deserved a mention but didn't really fall into the categories. Of course there was the eagerly awaited Adele, styled by Anna Wintour she did look fabulous. Looking groomed and elegant, her style was classic and flattered her shape. Then there was the very crazy M.I.A., only she could pull off being 9 months pregnant, an electric blue dress and sneakers. Strutting her stuff on her actual due date deserves an applause. Then there was Estelle. I am lost for words on her sci-fi creation. I admire the craziness of it all, and with sci-fi being a key trend, she is doing the fashion pack proud, of sorts. Very strange and yet quite brilliant.