To say we were overwhelmed with fashion last night is an understatement to say the least. Not only did we have New York Fashion Week to spy on, as well as the BAFTAs, i.e., the biggest night of the year for British film, we also had one of the biggest nights in music too, courtesy of the Grammy Awards.
It was a clean sweep for Adele, i.e. queen of the Grammys, as she scooped all six of the awards she was nominated for! Look how happy (and gorgeous) she looks posing with all her gongs in a stunning midnight blue dress made especially for her by Burberry!
The red carpet for the Grammys always gives the attendees more to play with in terms of fashion choices, which has been made apparent year after year. (Remember Lady Gaga turning up in an egg/incubator?) The artists toned things down a bit this year though, with Adele (who rocked a gorgeous shorter, lighter, bouncier 'do), Rihanna (who helped design her own dress!) and Alicia Keys opting for black dresses, while Katy Perry, Taylor Swift and Kelly Rowland went for gorgeous pale shades.
Bolder choices came from Fergie and Nicki Minaj – The Black Eyed Peas singer wore an orange see-through dress hot off the Jean Paul Gaultier couture runway, while Nicki Minaj stepped out in an attention-grabbing red Versace ensemble – with her own bishop in tow… don't worry, we were confused too!
We half expected Katy Perry to go for something outrageous too, but instead she toned it down in a beautiful powder blue Elie Saab gown with a deep v-neck at the back. Definitely one of our best dressed celebs of the night.
We loved Carrie Underwood's Gomez-Garcia creation, and adored how Jessie J flew the flag for Britain in her heavy, silver and black Julien Macdonald gown. Another one of our absolute faves!
Here's our list of the  'Top Ten' best dressed celebs of the night. (You can vote for your favourite in our poll at the end…)
Katy Perry in Elie Saab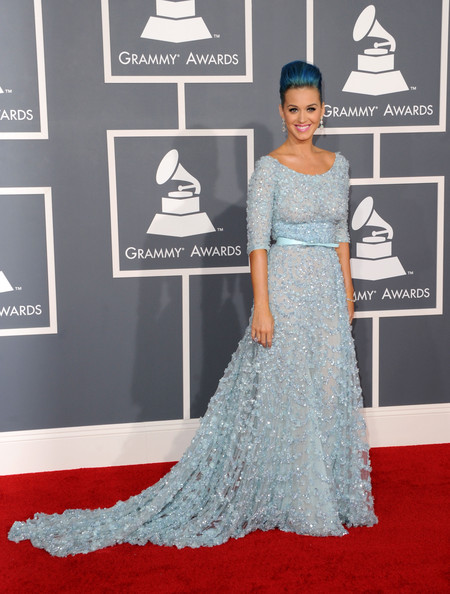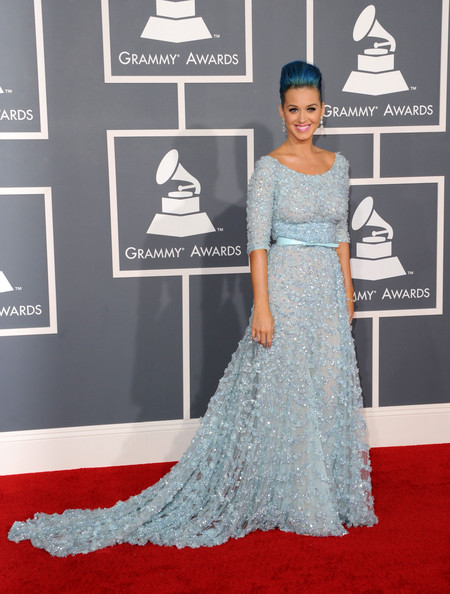 Rihanna in custom Armani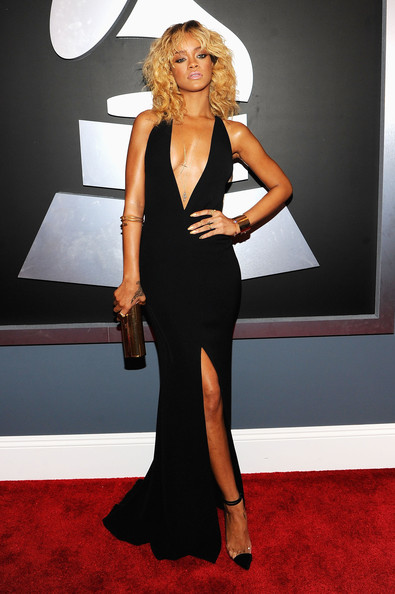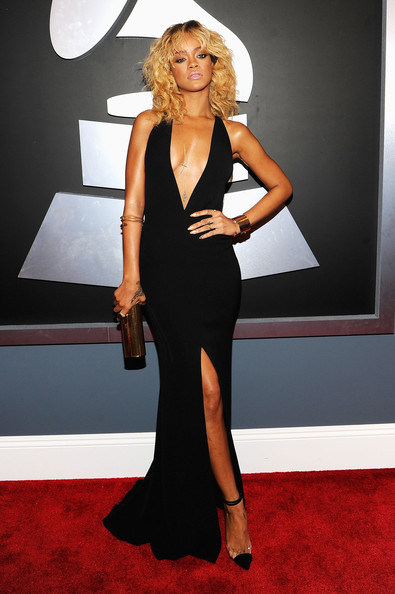 Jessie J in Julien Macdonald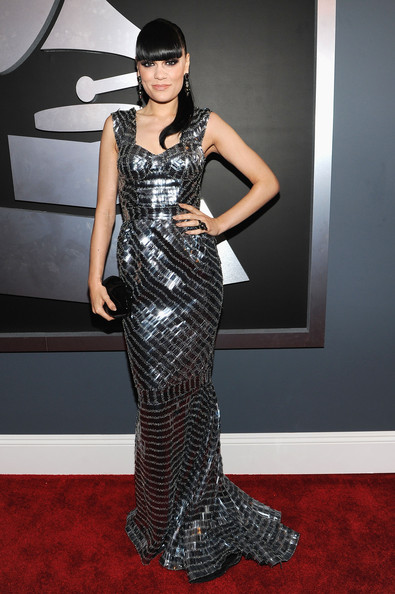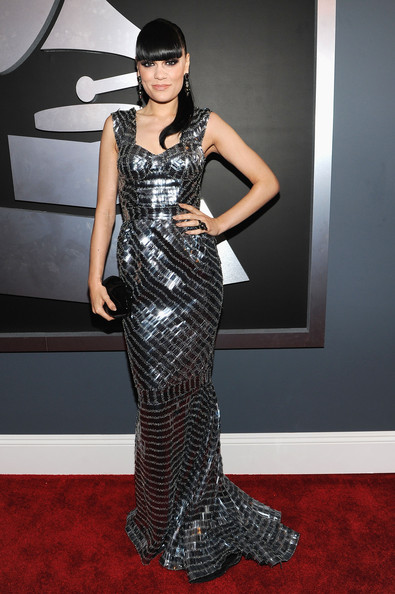 Fergie in Jean Paul Gaultier Couture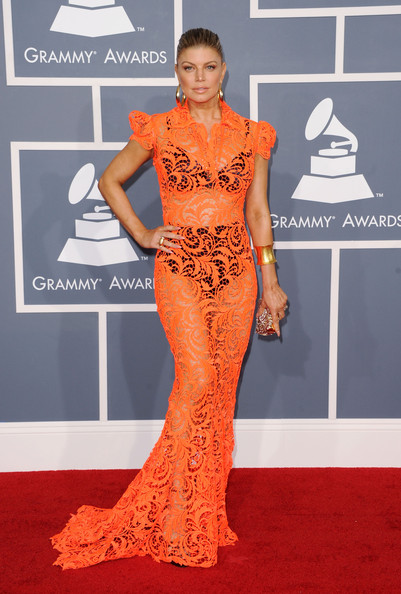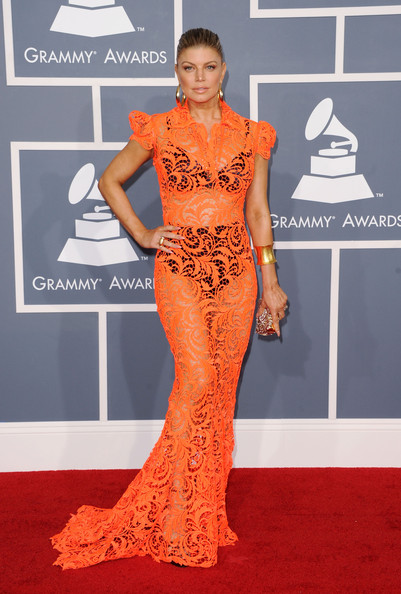 Adele in Giorgio Armani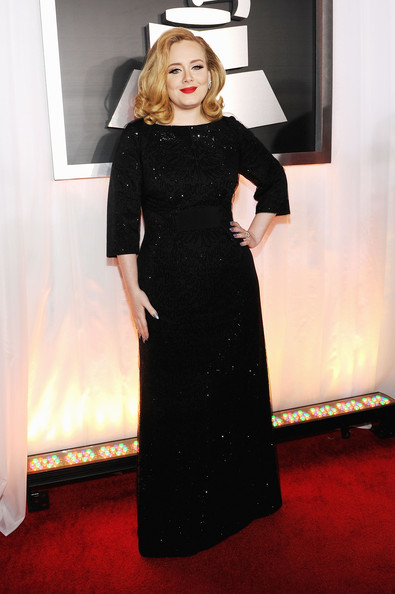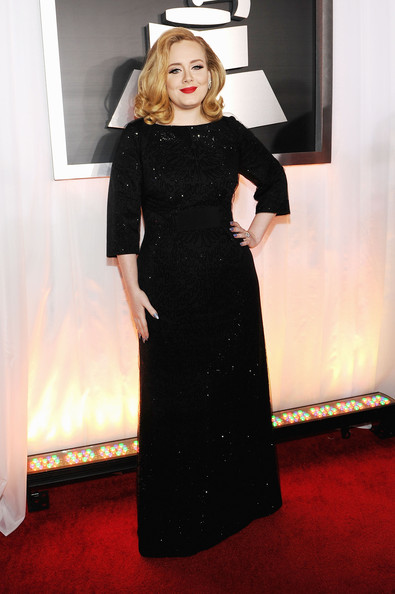 Kelly Rowland in Alberta Ferretti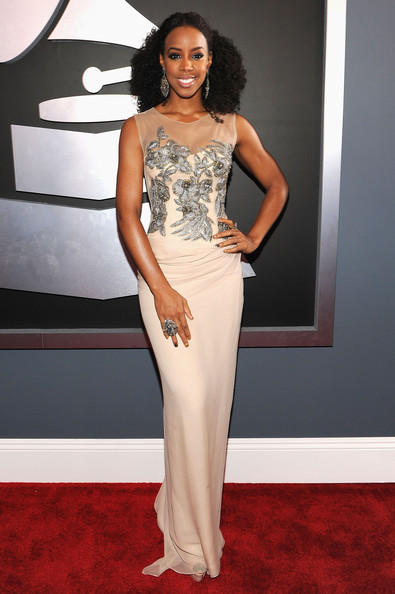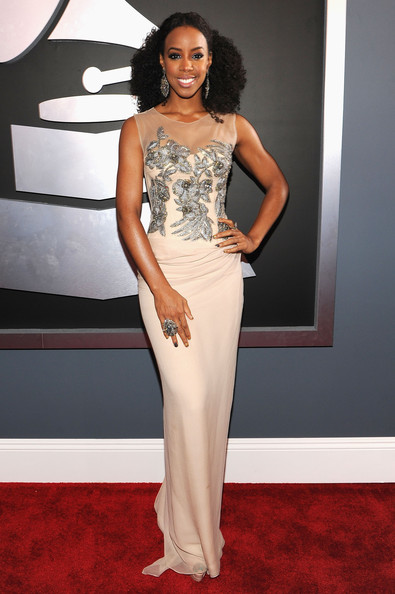 Julianne Hough in Kaufman Franco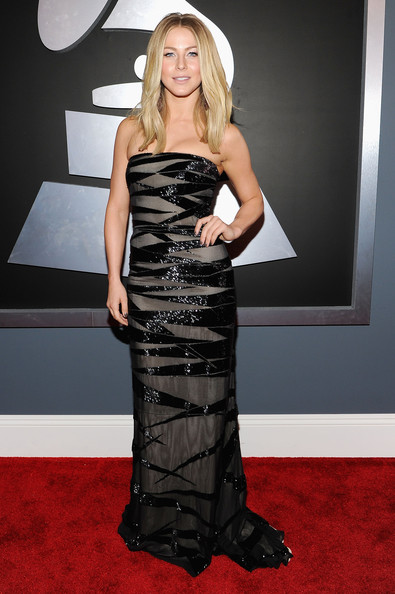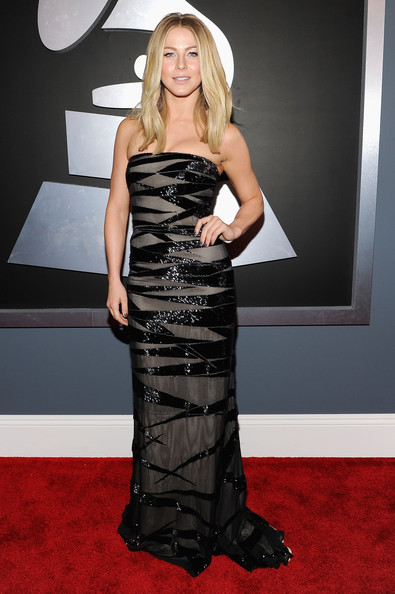 Taylor Swift in Zuhair Murad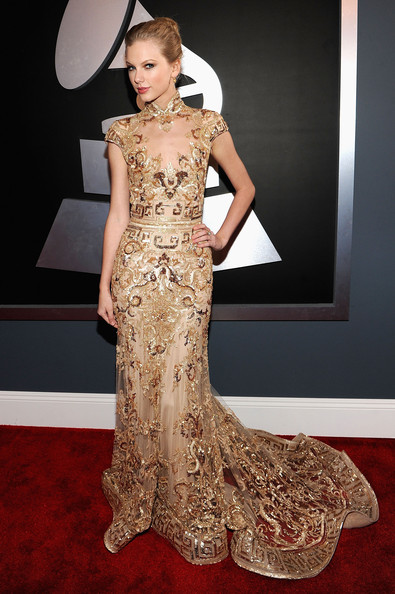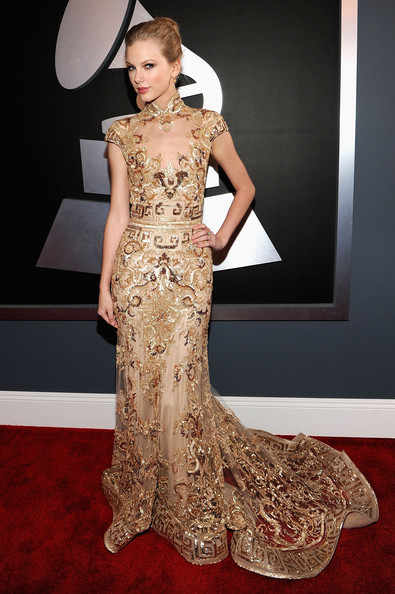 Carrie Underwood in Gomez-Garcia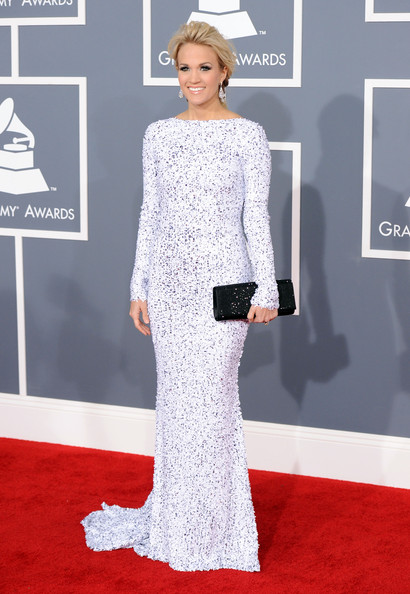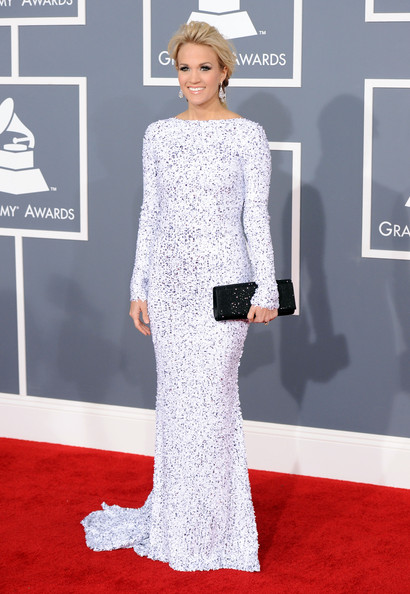 Alicia Keys in Alexandre Vauthier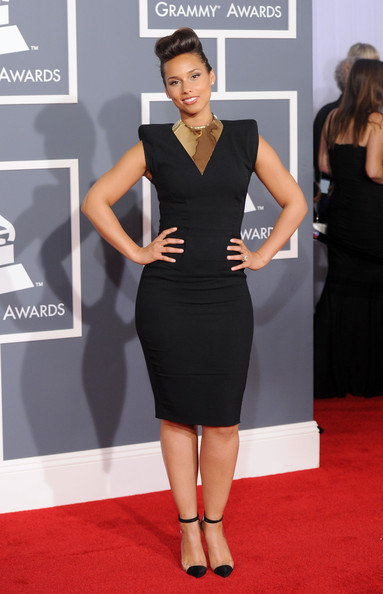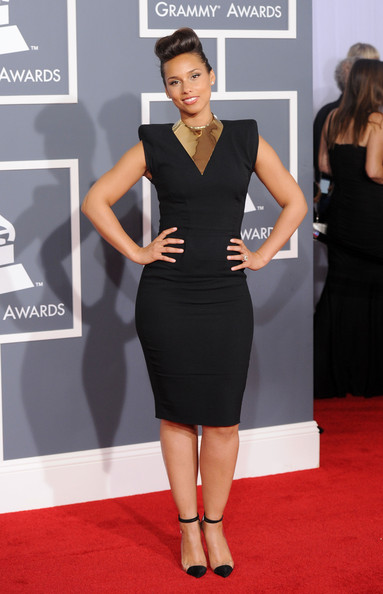 Nicki Minaj's Versace getup gets a mention, too!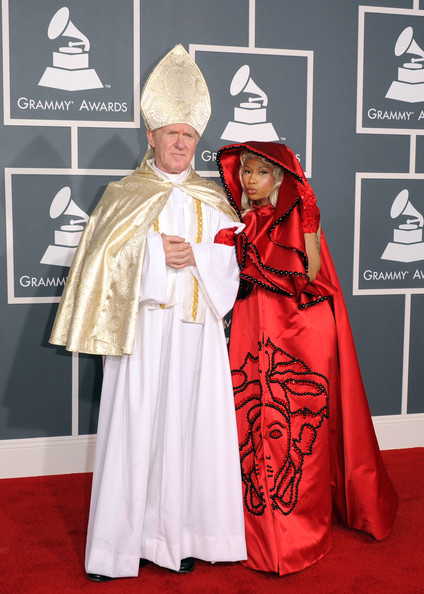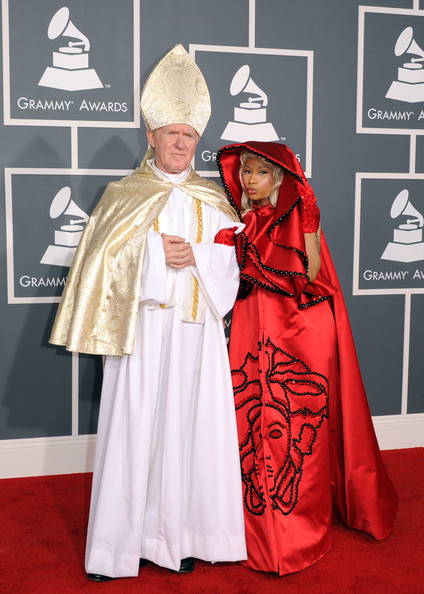 [poll id="268″]